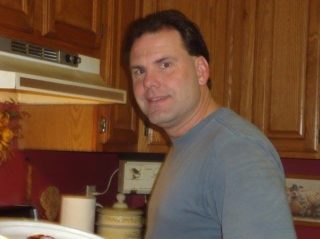 Some Facebook users reached a new low today — even for Facebook users — when someone thought it was a good idea to post the image of a man in St. Paul who took his own life.
The St. Paul Police Department — and cops see the worst in us every day — was rightfully shocked at the callousness toward a man who had lived with mental health issues.
He was a person.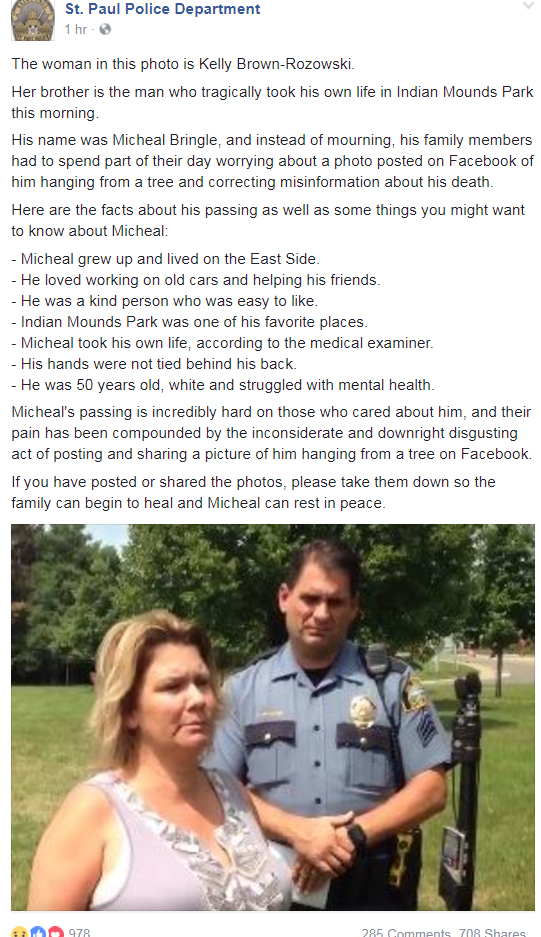 Micheal Bringle's sister says family's loss was compounded by FB photos of his body at Mounds Park and speculation his death wasn't suicide. pic.twitter.com/QAGPRAyyvP

— Mara Gottfried (@MaraGottfried) August 1, 2017
A post on several Facebook groups insisted (erroneously) that Pringle, 50, was lynched.