Judging by the initial reaction to a tweet about her dream, Hailey Dawson, 7, of Las Vegas is well on her way to throwing out the first pitch in every Major League ballpark.
She was born with a rare congenital disease called Poland Syndrome, which affects the use of fingers. She was unable to use her right hand — her pitching hand — so the University of Nevada Las Vegas engineering department made her a 3D-printed device.
It worked. And she got a taste for the first pitch when she threw one out at a Baltimore Orioles game two years ago.
This morning, Bleacher Report tweeted about her goal.
7-year-old Hailey Dawson wants to throw out the first pitch at every MLB ballpark with her 3-D printed hand pic.twitter.com/onStqhEzyB

— Bleacher Report (@BleacherReport) September 7, 2017
The first team to respond? The one you'd expect would be the first team to respond.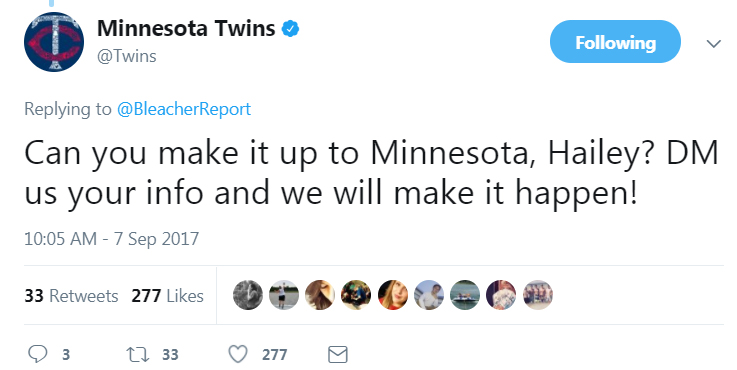 The Detroit Tigers, New York Mets, Milwaukee Brewers, Seattle Mariners, and Oakland A's also invited her to do the honors before a game.
(h/t: Paul Tosto)