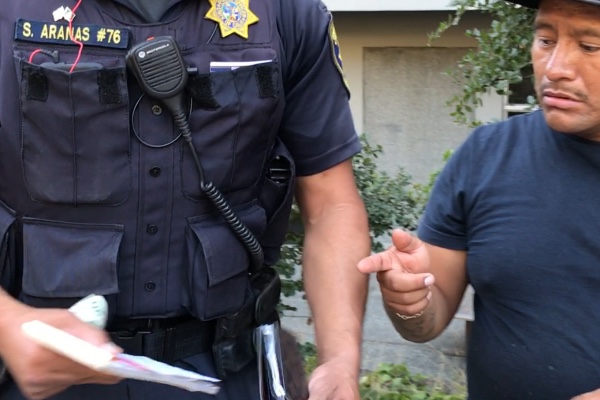 An encounter with a University of California Berkeley cop may end up being the best thing that ever happened to a man selling hot dogs illegally before a football game.
The officer was following instructions to crack down on illegal vendors when he grabbed the man's wallet and took $60 out of it. It's evidence.
"That's not right," Martin Flores, who was buying three hot dogs, said as he started filming.
"Yep, this is a law and order nation" the officer said.
Berkleyside reported that the vendor was the only one to get a citation and lose his money.
"We have instructed our officers to monitor illegal vending outside our event venues. This action has been motivated at least in part by issues of public health, the interests of local small businesses, and even human trafficking," UC Berkeley Vice Chancellor Scott Biddy tells the Los Angeles Times. "In a case such as this, it is typical to collect any suspected illegal funds and enter them into evidence."
Flores started an online fundraising campaign, which he said would raise funds for the vendor and help him buy a food truck.
He set a $10,000 goal.
As of this morning, it has raised $52,000.