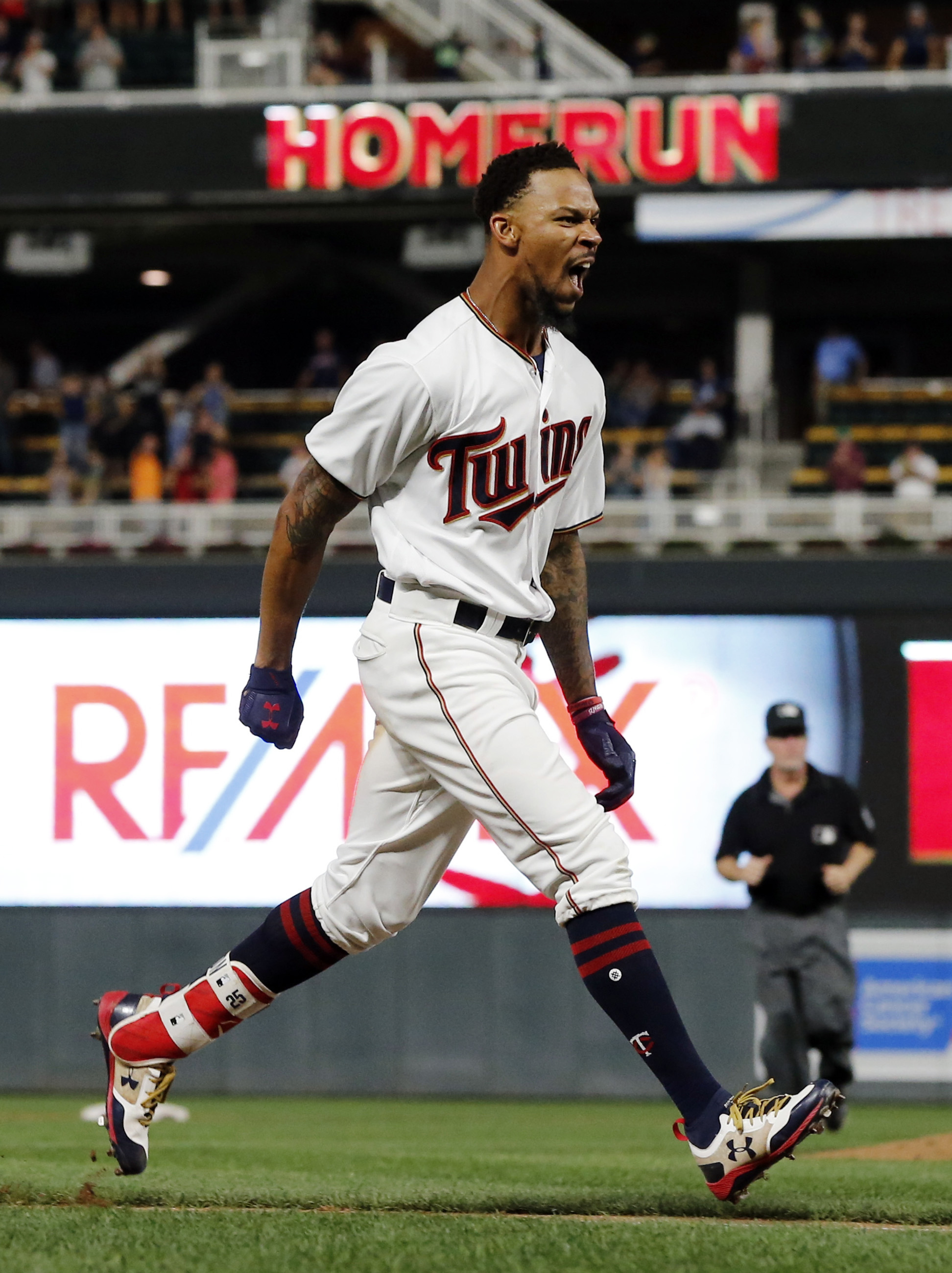 We laughed last spring when a baseball statistics prediction program predicted 77 wins for your Minnesota Twins. The front office had done virtually nothing to change the worst team in the American League.
Last night, thanks to a walk-off home run by Byron Buxton, the Twins won their 77th game of the season.
How do you like baseball stat freaks now?
The program — known as PECOTA — also predicted Buxton would end the season with a .244 batting average, .434 slugging percentage, 17 homers and 16 SB. As of this morning, he's batting .253, slugging .420, has 15 homeruns, and has stolen 25 bases.
It said Brian Dozier would hit 25 homeruns, and bat .244. He's got 30 HR and is hitting .257.
You know what's almost as fun as baseball? Math.
The Twins, whose front office raised the white flag at the end of July and began unloading players, are likely going to the playoffs and will play the Yankees in a one-game playoff for the opportunity to play the Cleveland Indians.
The Indians won their 22nd consecutive game last night, also in walk-off fashion. They're kind of good at this baseball thing.
Deadspin says the Twins' good fortune is partly because the American League has a couple of super-teams this season.
More surprising than the Twins' decent record is the fact that 85 wins should be good enough to put a team in the playoffs. It's not so much that the Twins are playing way over their heads, but that the AL has been particularly top heavy this year.

The top tier is so stacked that the Yankees, owners of the third-best run differential in the league, have to settle for a Wild Card spot. Meanwhile, the Rangers, Tigers, Orioles, and Blue Jays all regressed considerably, leaving the Twins to float to the top of the AL's uninspiring middle class.

The addition of the second Wild Card game was always going to lower the bar, but no club with fewer than 86 wins has made the playoffs in the past five years, and only the Orioles—in the first year of the play-in game—had a run differential worse than the Twins do currently.
In typical fashion, Deadspin dumped on the local franchise, suggesting a Twins-Indians playoff series would be a "stink bomb."