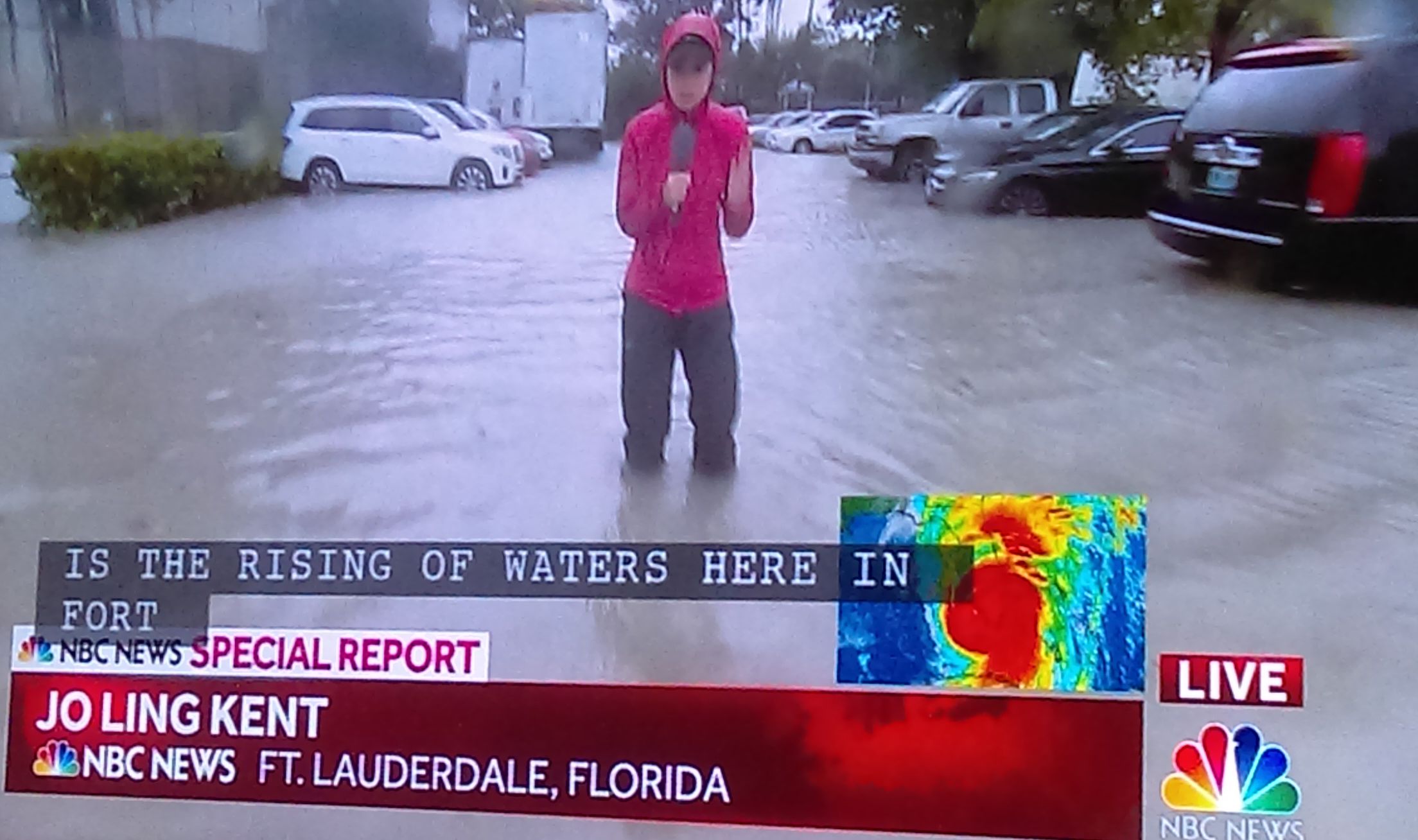 Stay inside. You could be electrocuted by downed wires. It only takes water moving at 10 mph for 4 inches of it to sweep you away. The storm surge, which pushed water out of bays, could return quickly so stay off the beach.
Those were fine tips we learned watching Hurricane Irma coverage on Sunday, expertly delivered by reporters standing in water outside or walking a beach where the water had disappeared.
The TV coverage has renewed the long debate over whether journalists have a responsibility to lead by example, or whether we need the showbiz aspect of their work to understand the story they're telling.
CNN's @BillWeirCNN gets slammed in Key Largo by #HurricaneIrma's wind gusts as the storm's eyewall reaches the Florida Keys pic.twitter.com/OHYwQ7TdT7

— CNN (@CNN) September 10, 2017
"There is a strong argument to be made that standing in a storm is not a smart thing to do," CNN's Chris Cuomo said at the height of the coverage.
You think?
Blame Dan Rather for this, the New York Times says. He made a name for himself as a young local TV reporter standing outside in Houston during Hurricane Carla in 1961.
You don't get to the network by sitting in a studio.
"Everyone says, 'Well, look, if you're standing out in the storm, Sam, then how come I can't stand out in the storm?'" Sam Champion, a weather contributor for MSNBC, said. "And what I'm going to tell you is we do this so you can see what it's like outside."
Television is about visual proof, contends Mark Strassman, a correspondent for CBS News.
"You want to persuade people that what they're seeing is real and matters to them. And if they can see me standing out there getting knocked around, it'll convince them that they should not do the same thing."
That's one theory.
Another, the Times says, is reporters will do dumb things because if they don't do it, some upstart kid will.
"Somewhere it's been ingrained in our minds that there's a million people that would love to have your job, so if you won't do it, someone else will," said Hayley Minogue, a reporter for WKRG, covering the hurricane in Jacksonville for her Alabama station. "So you get pressured into doing stuff for that, but that's not really my attitude."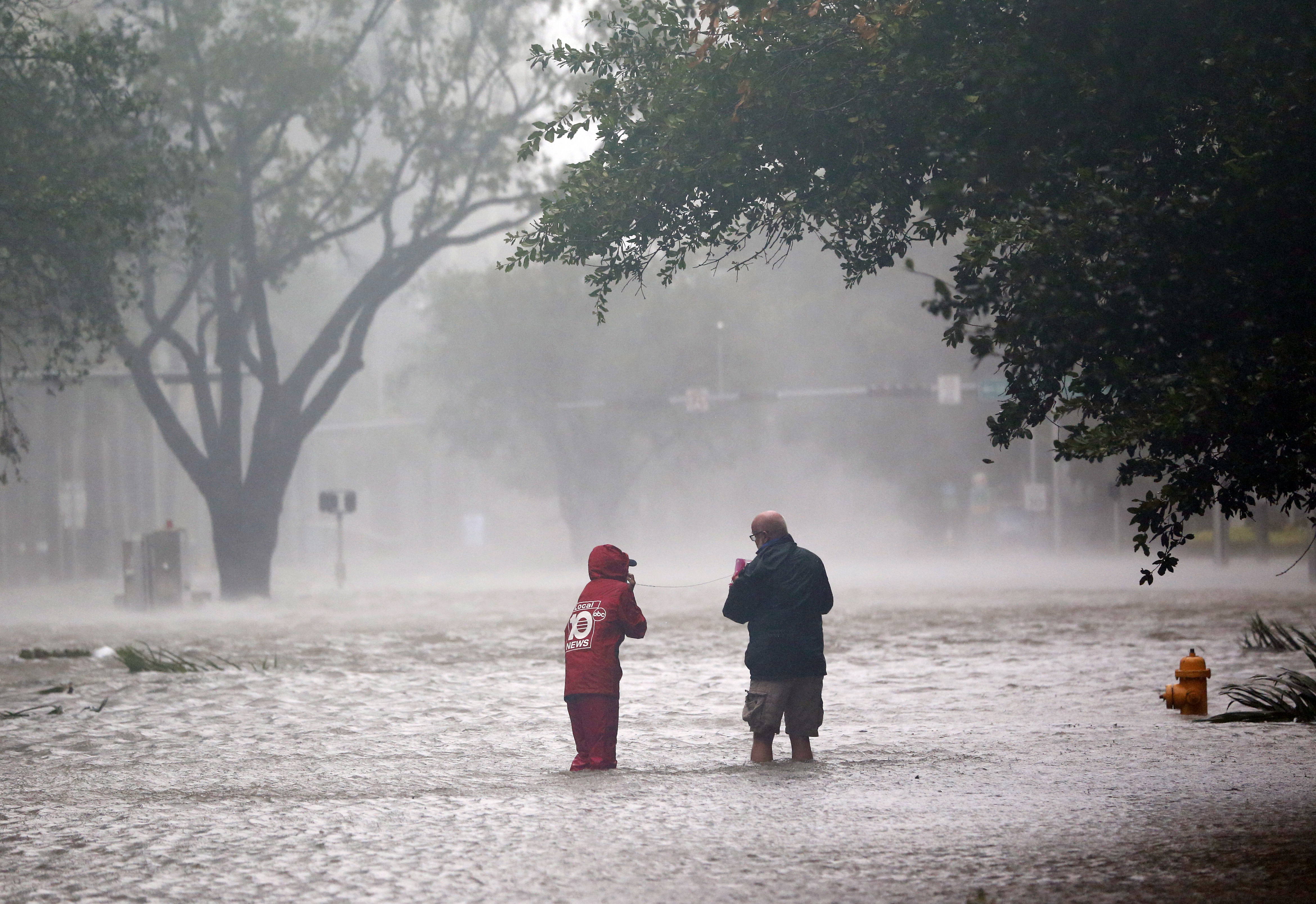 There's also the problem of having nothing really to say that hasn't been said before. Irma was moving at about 9 mph at one point on Sunday. Things don't change quickly but the networks had live 24/7 coverage to fill.
What did we learn from all of the visuals?
It's windy and rainy during a hurricane.