There are occasional times when my breath is literally taken away by the beauty of the diversity of where I've chosen to call home.
A few years ago, for example, I walked up to see the very first Crashed Ice, running head-long into the A Prairie Home Companion crowd leaving the Fitzgerald Theater on a Saturday night, shortly before I faced the tide of country music fans heading to the Xcel Center, competing with the parka-and-boozed-up people checking out Crashed Ice.
Three different groups sharing a city. Each doing its part to make a shared moment alive with its own energy.
I wasn't prepared to lose my breath, however, when I made a dash to the Post Office through the skyway this afternoon. I had read in one of the papers that there'd be an installation of stories from people who also had chosen to come here from somewhere else.
But I didn't expect it would be so downright beautiful.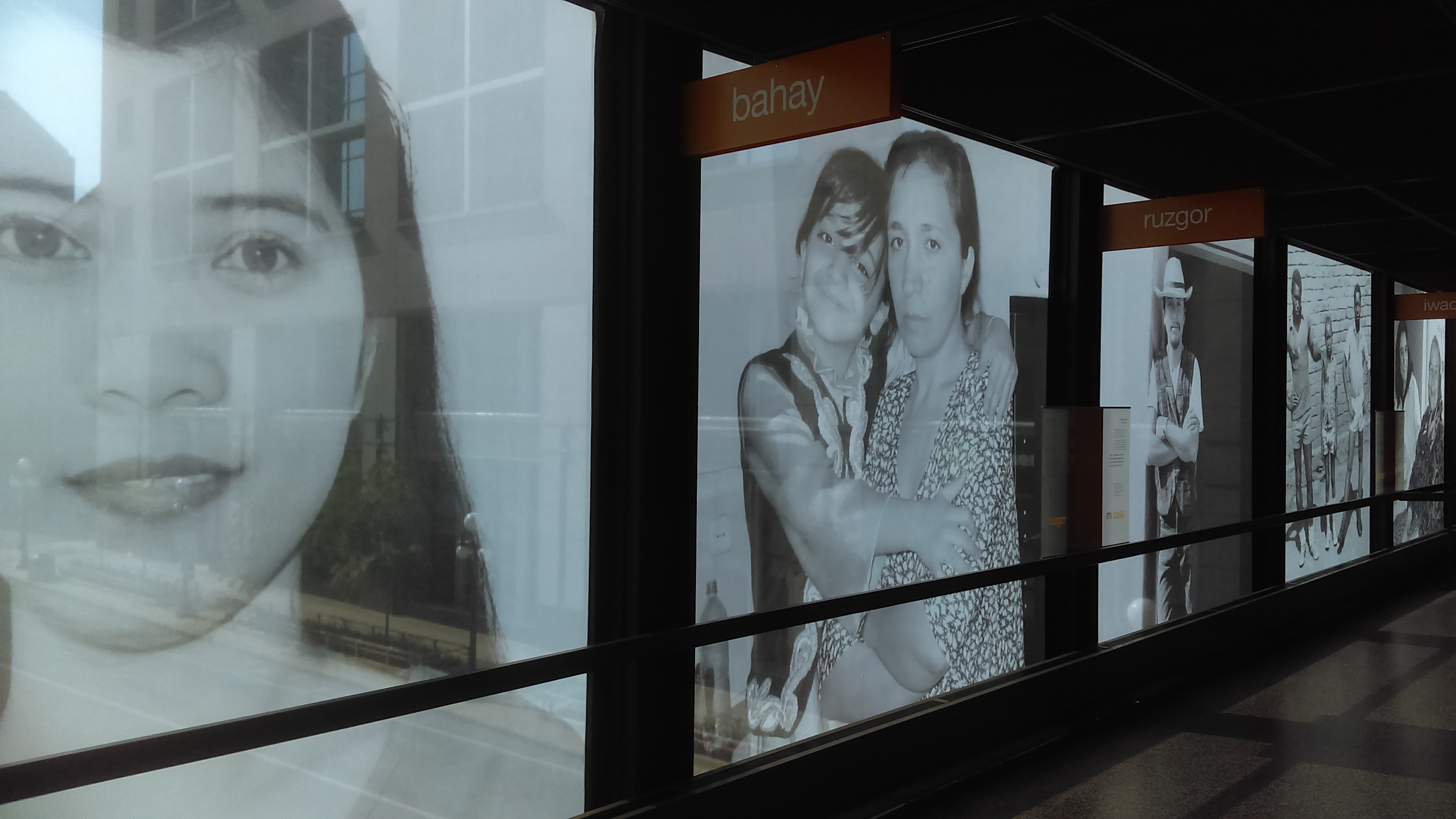 St. Paul's Skyway is typically a monument to desperation, the crushed dreams by empty storefronts, the fellow traveler immersed in a smartphone to avoid humanity.
But each picture, which cannot be photographed head-on because they become more translucent, comes with a story that reminds us that we've sought the same thing in choosing our home.
Elsa Mekuria, from Ethiopia, made a picture to leave with her family when she left them for us.
"I got goose bumps when I came to Minnesota she said," noting that in her home country — her first home country — she was expected to stay home.
Another picture describes a family's flight from the Soviets, arriving here from Latvia. "If I were to return there now," she says, "I would be viewed as the American and discriminated against because I'm lesbian."
Emmanuel Munyankusi, born in Rwanda,  is proud of the picture of him in the first pair of shoes he ever owned. It was taken the day he passed his high school admissions test.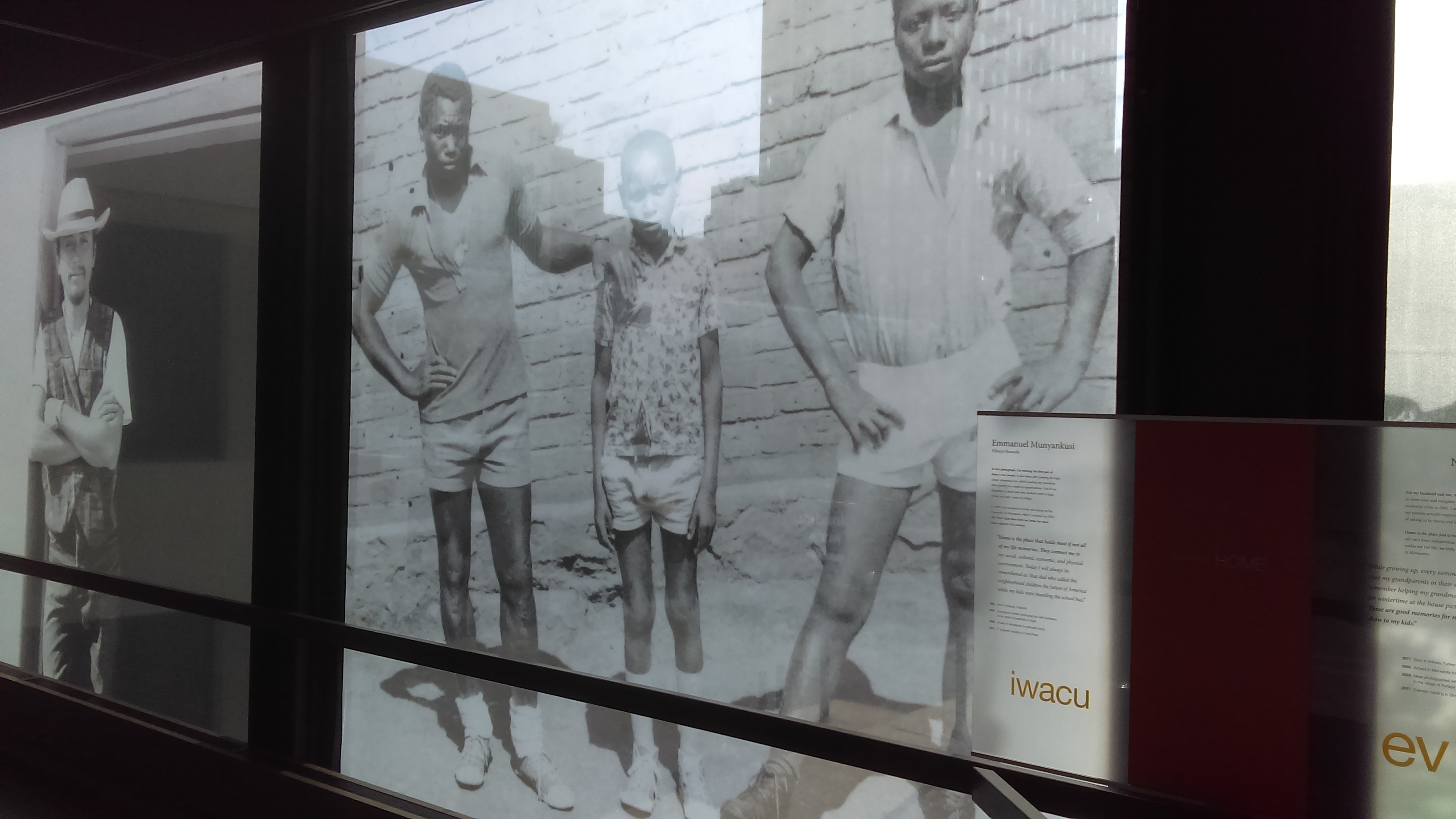 Roman Avetisov recalls the first words he learned when he first arrived in America from Tbilisi in Georgia were "I'll be back."  He started working in northeast Minneapolis and learned more English by practicing with his customers.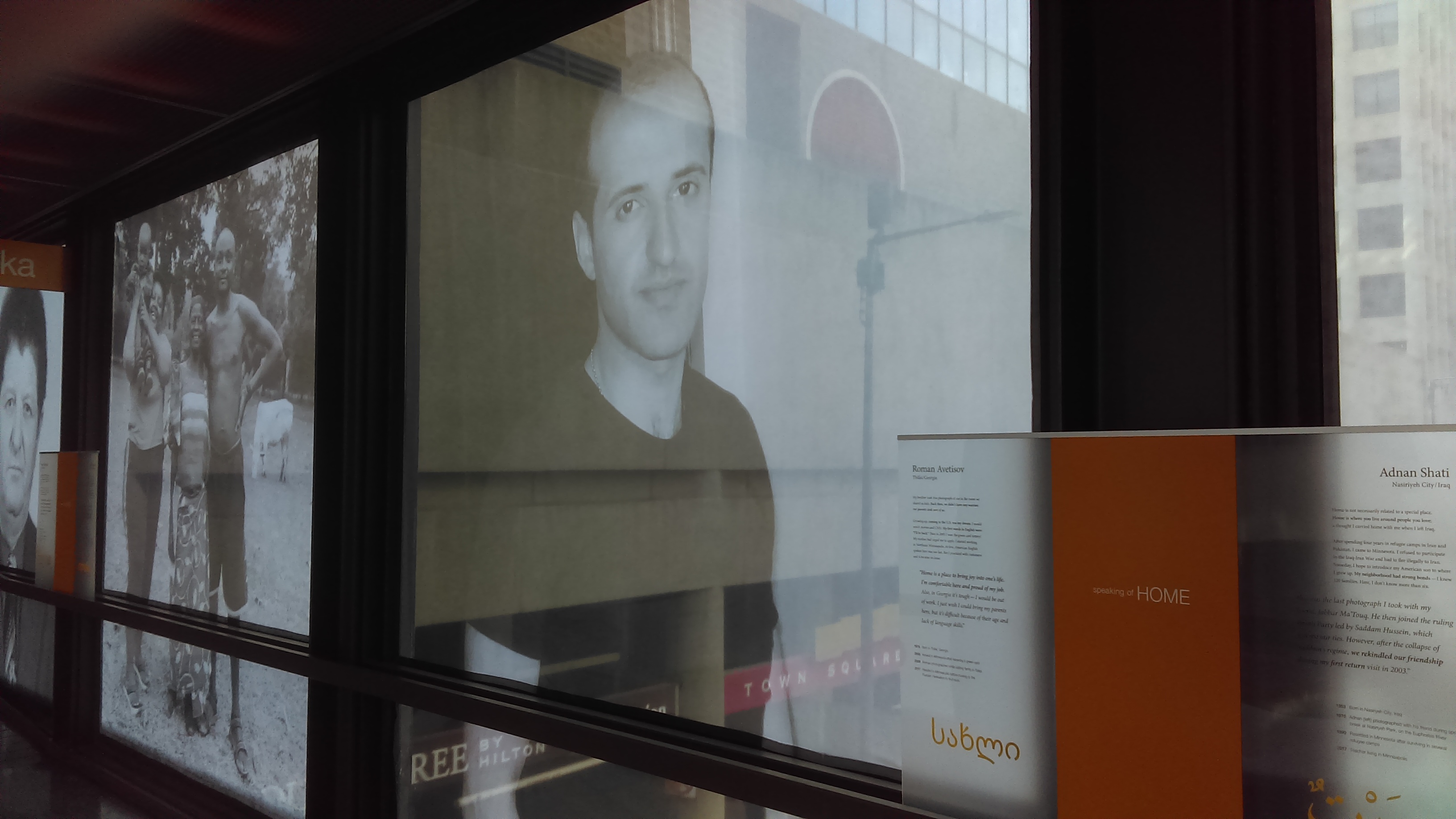 Anna Lena Skold — Sweden —  didn't plan to come here. But then she met the man who would be her husband. She's a chef.  She misses her grandfather.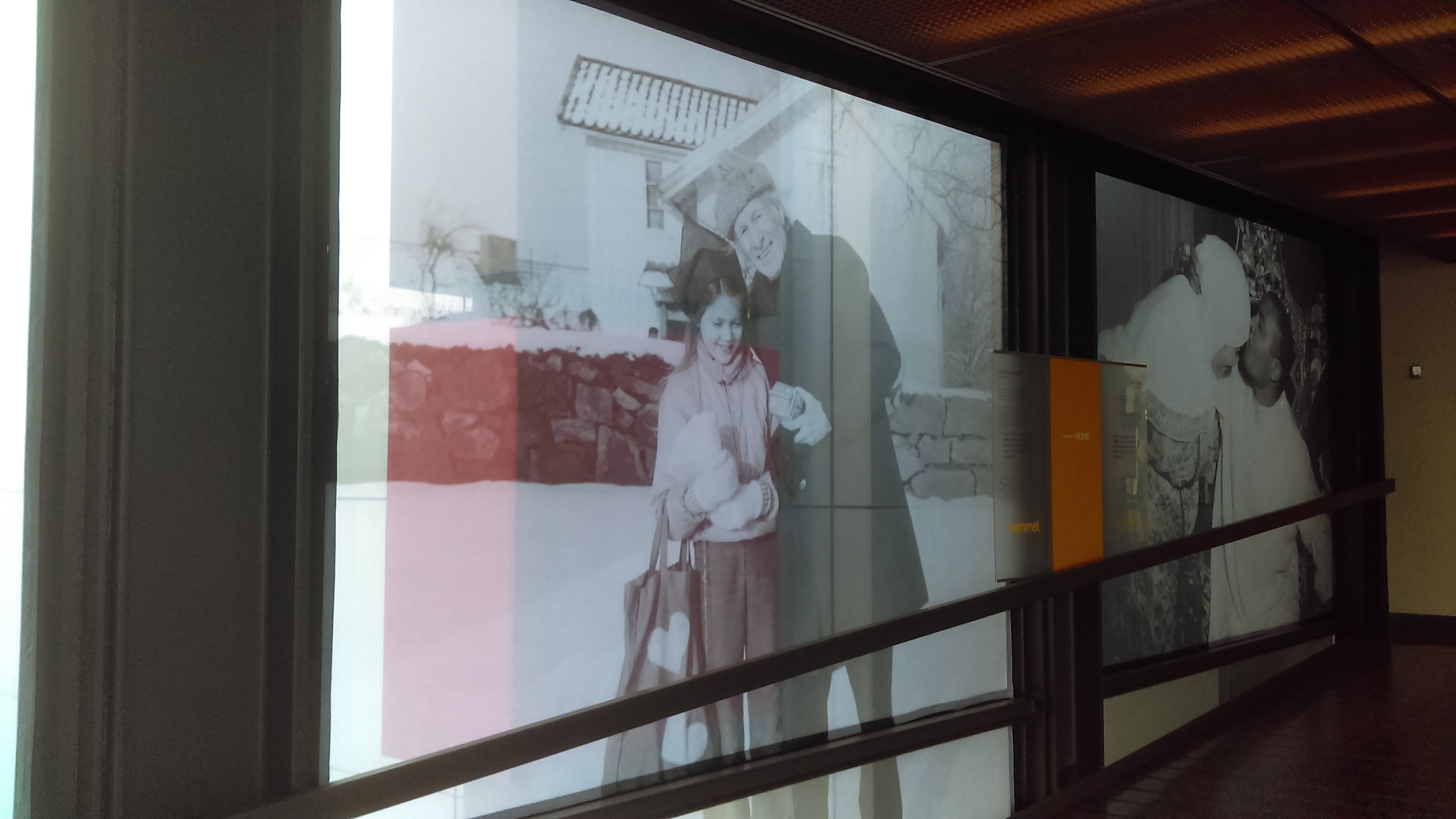 No doubt some people will see the installation as another liberal plot to influence the current debate on immigration and there's not much we can do about them. They've chosen to live in their world, a cocktail  of mistrust and desperation and fear.
But there's plenty to love about the individual stories and journeys of the people because their story is our story too.