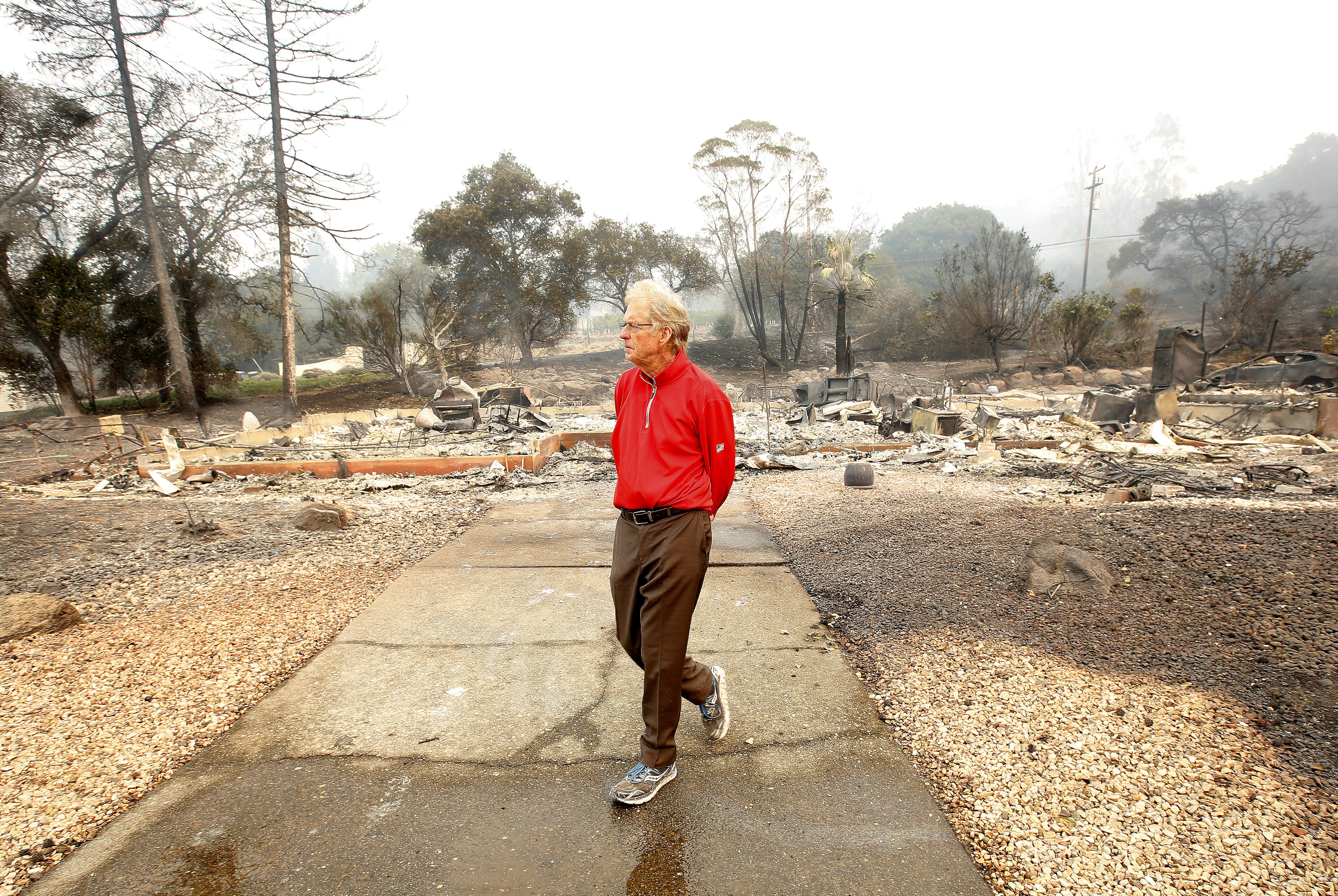 Mike Rippey sifted through the rubble of what's left of his parents' home yesterday, looking for something of value. But the value therein is already gone.
Sara and Charles Rippey are dead. Their story is the most heartbreaking of hundreds of heartbreaking stories from the wildfires in northern California.
The Rippeys, who met in grade school in Hartford, Wis., were 98 and 100 years old and couldn't escape the flames.
"We kids would always talk about what it would be like if one of them died and the other was still alive," Mike Rippey, 71, told the New York Times. "They just couldn't be without each other. The fact that they went together is probably what they would have wanted."
They were married 75 years and love took them to California.
Their kids had moved out west and the Rippeys decided they'd rather live near them, too.
Mike Rippey tells the Associated Press he has no plans to rebuild his parents' home.
''Without them, it doesn't mean a thing,'' he said. ''It's gone. They're gone.''