Fewer words ever written were more accurate than these: Life is not fair.
Over the last several years, I've written about Kevin and Lorie Johnson of Madison Lake, Minn., who have cared for Kirk Williams, a disabled veteran with MS, for about 27 years.
Lorie met Kirk while she was working as a nurse and made a visit to his home.
When Kirk could no longer live on his own, the Johnsons took him in at their home.
Kevin took on the government in Ontario in 2015 when it appeared a lakeside camp for the disabled in Thunder Bay would close and be sold off to developers.
He hauled a "Save Wilderness Discovery Resort" sign around in search of well-known people to pose with it and Kirk. Anything to try to get support for one of the few places for people in wheelchairs to camp. He backed that up with lobbying and pleading for people to sign a petition.
"If I lived in Thunder Bay, they'd be really sick of me," he told the Star Tribune last year.
Last February, the Johnsons won the fight on behalf of their friend.
He was a Twins season ticketholder and often took Kirk to games, but Kirk was in the VA hospital and couldn't make last Friday night's game.
Kevin went, and died of a heart attack at Target Field, just a few minutes after he took this selfie.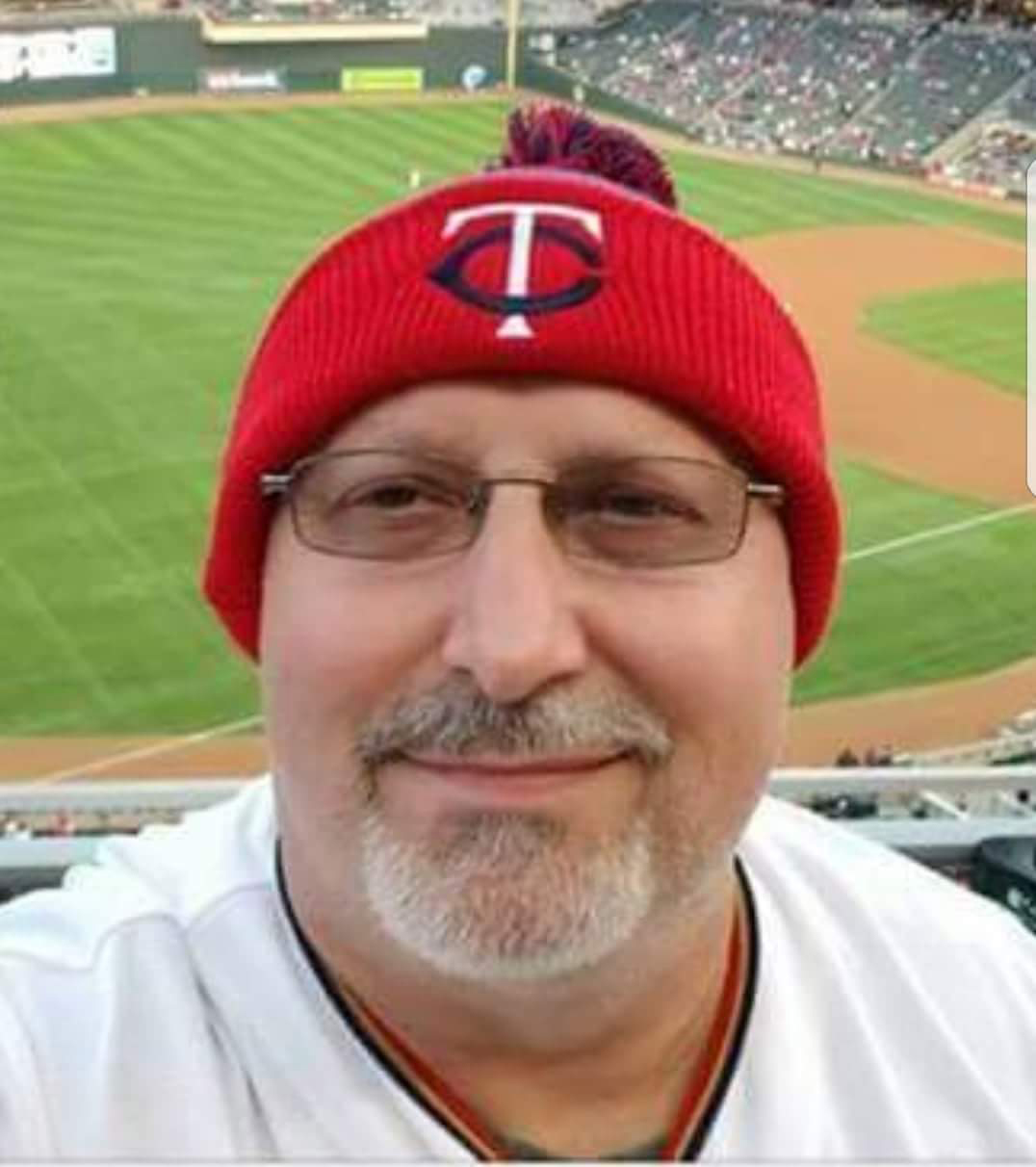 He died just a day before volunteers started work to get Wilderness Discovery Resort for the Disabled back in shape.