The stories being told as part of the #MeToo hashtag have been gut wrenching and should be an embarrassment to any man.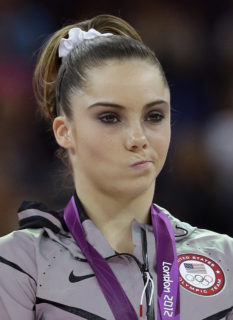 The hastag started in the wake of the allegations of sexual abuse and harassment by Hollywood mogul Harvey Weinstein, partly in response to the suggestion that workplace abuse in particular is a "Hollywood thing."
Few stories so far have been as horrifying as the one posted on Twitter today by Olympic medalist McKayla Maroney.
She also provided the proper road map for stopping the abuse.
#MeToo pic.twitter.com/lYXaDTuOsS

— mckayla (@McKaylaMaroney) October 18, 2017