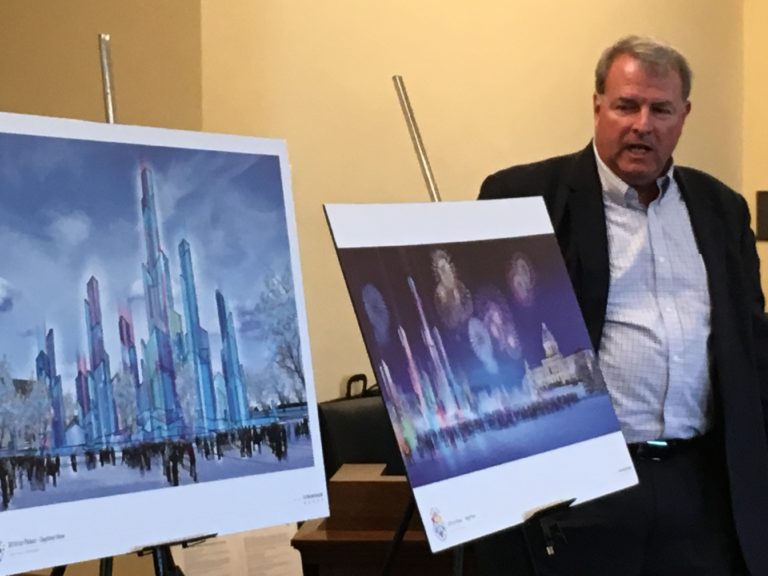 The organizers of a plan to build a huge ice palace in St. Paul in a bid to get Super Bowl visitors to this side of town have thrown in the towel.
Few people — read it: corporations — wanted to invest in the idea.
"We are disappointed to not be able to move forward with the ice palace," Rosanne Bump, Executive Director of Ice Cold Events, LLC, said in a press release this morning. "We were faced with a significant challenge and could not solve it with the confidence that we could cover the costs of constructing and operating the ice palace. We needed to know we could pay our bills for what was a very complex project and just could not make that work."
The organizers said they needed $5 million and they didn't restrict the search to local companies, according to the press release.
In August, organizers said corporations, which supported previous ice palaces, have tightened their belt since the 2008 collapse of the economy.
Even if they'd gotten the money, however, organizers also faced the challenge of having a place to harvest the ice. In the past, it could be chopped out of area lakes but too often lately the lakes don't freeze early enough.
The planners envisioned an ice palace reaching 170 feet at its apex, which would break a current world record of 166 feet set in Minnesota in 1992 — also during a Super Bowl.