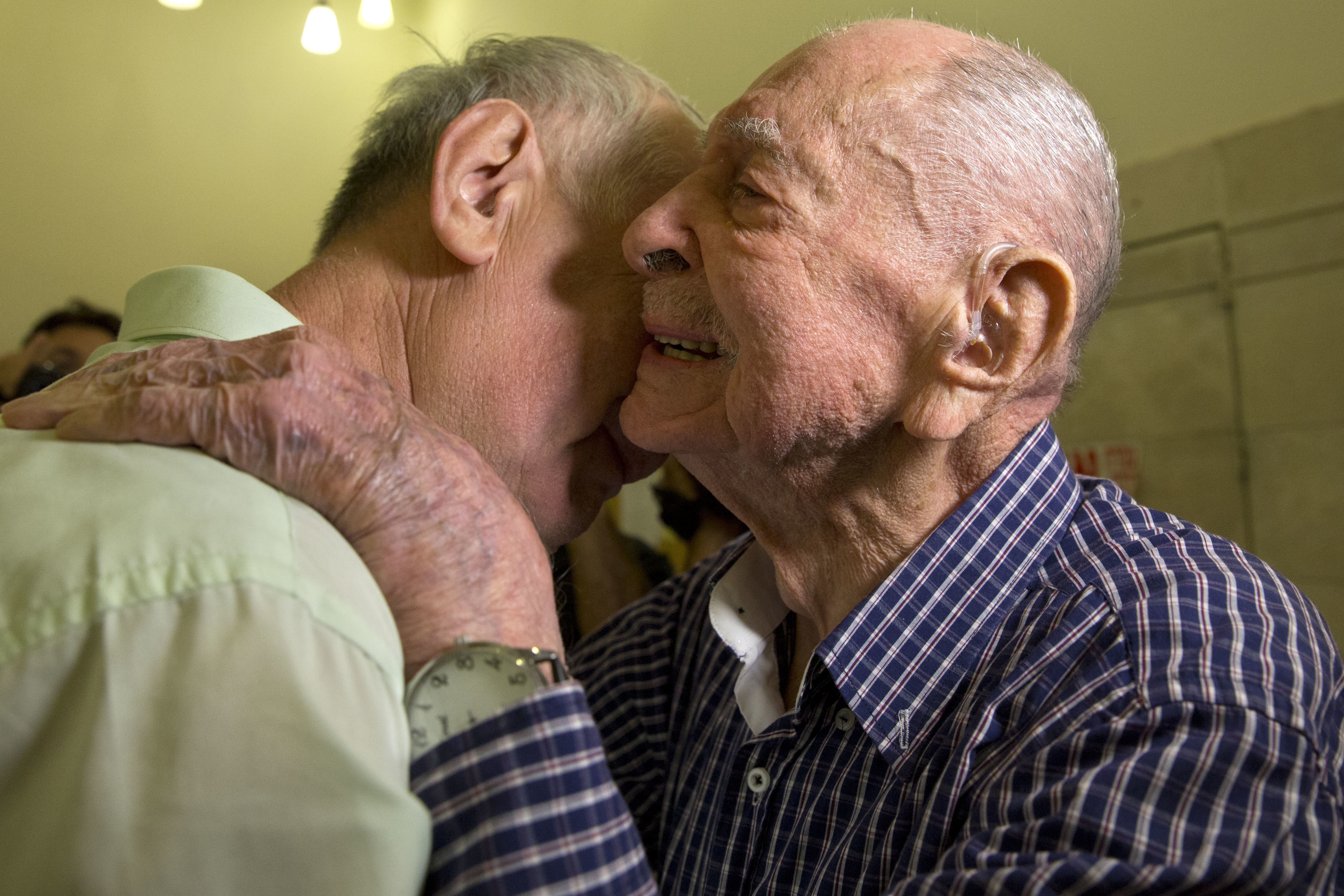 Eliahu Pietruszka, 102, thought he was the only member of his World War II family still alive. He thought the rest had perished in the Nazi extermination camps.
Pietruszka was 24 when he fled Poland in 1939.
Though he learned his brother, Volf, was able to escape the Warsaw ghetto, he figured he had died when he was sent to Siberia.
But, the Associated Press reports, a woman researching her family tree made a discovery.
Then two weeks ago, his grandson, Shakhar Smorodinsky, received an email from a cousin in Canada who was working on her family tree. She said she had uncovered a Yad Vashem page of testimony filled out in 2005 by Volf Pietruszka for his older brother Eliahu, who he thought had died.

Volf, it turned out, had survived and settled in Magnitogorsk, an industrial city in the Ural Mountains. Smorodinsky tracked down an address and reached out to discover that Volf, who had spent his life as a construction worker, had died in 2011 but that Alexandre, his only child, still lived there.
Last week, Alexandre met the uncle he never knew he had.