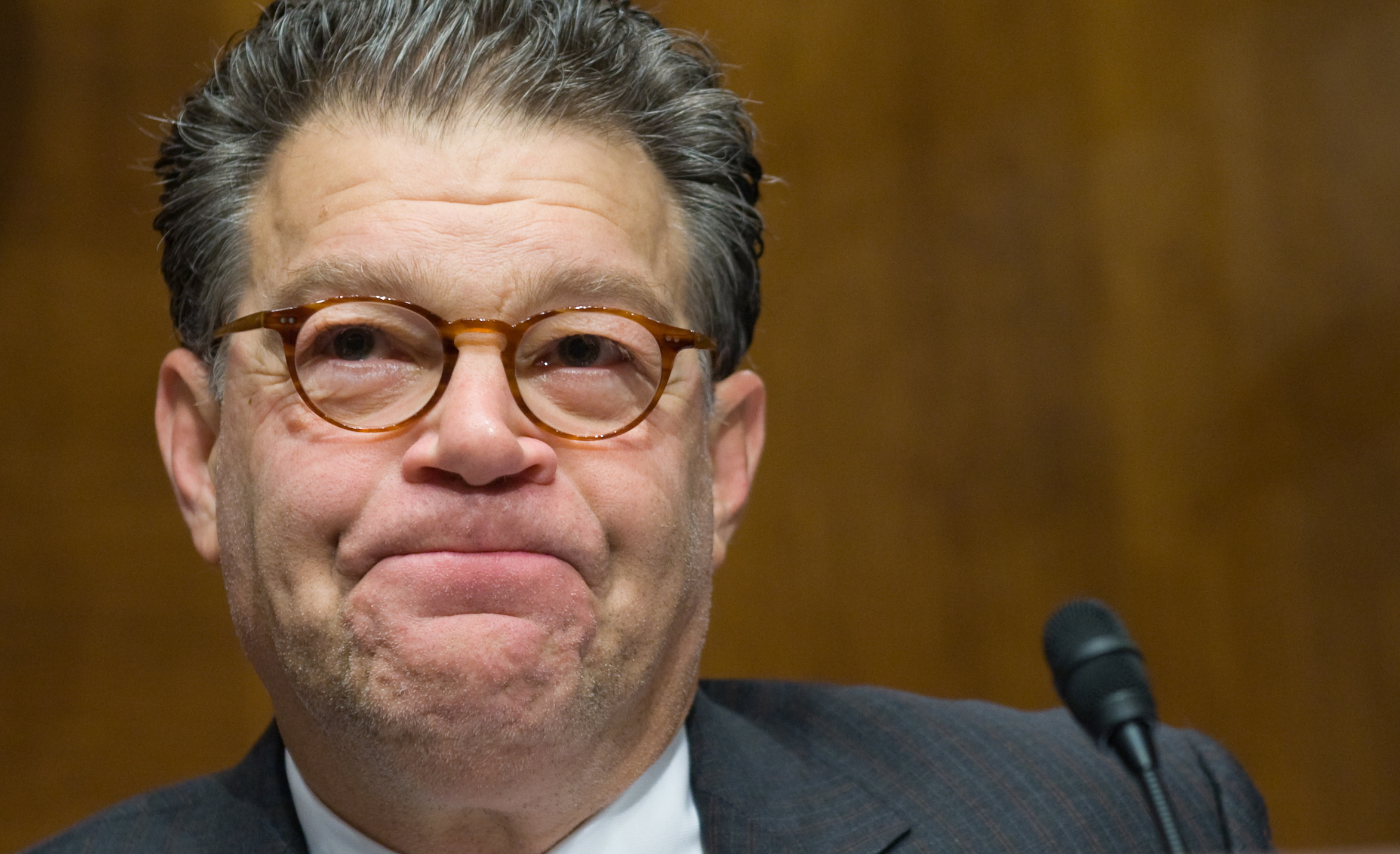 What we have in the case of Minnesota Sen. Al Franken now is a test of whether a politician can survive by seeking cover and issuing statements.
The Minnesota senator has not done any interviews nor held a press conference to address last week's allegations of sexual misconduct against him. And now there's another.
It's not clear who, if anyone else, is writing Franken's statements to the media, but both of his initial statements have been clumsy at best and have raised more questions than answers.
In his initial response to Leeann Tweeden's allegation that he forcibly kissed her during a USO tour, Franken said he didn't remember things the way Tweeden did.
How did he remember it? Good question. He didn't say.
Today's statement in the wake of a CNN report that he grabbed the behind of a woman who wanted a picture also leaves unanswered questions on both sides.
"It wasn't around my waist. It wasn't around my hip or side," Lindsay Metz told CNN about the picture-taking at the Minnesota State Fair in 2010. "It was definitely on my butt," she claimed. "I was like, oh my God, what's happening."
Over to you, senator.
"I take thousands of photos at the state fair surrounded by hundreds of people, and I certainly don't remember taking this picture," Franken said in a statement. "I feel badly that Ms. Menz came away from our interaction feeling disrespected."
Franken's strategy not to meet the media — he's also staying in Washington over Thanksgiving — invites the parsing of his statement. If you've never grabbed the behind of a woman taking a picture with you, wouldn't a flat-out denial be more appropriate than "I don't remember"?
Maybe. Maybe not. The questions could be answered by facing them directly, unless doing so can only make things worse.
He's chosen a different route so far, content to wait until a Senate Ethics Committee hearing on him is held. Who knows when that will be? The committee is about to tee up New Jersey Democratic Sen. Robert Menendez first.
In the meantime, a political career risks dying of a thousand paper cuts.