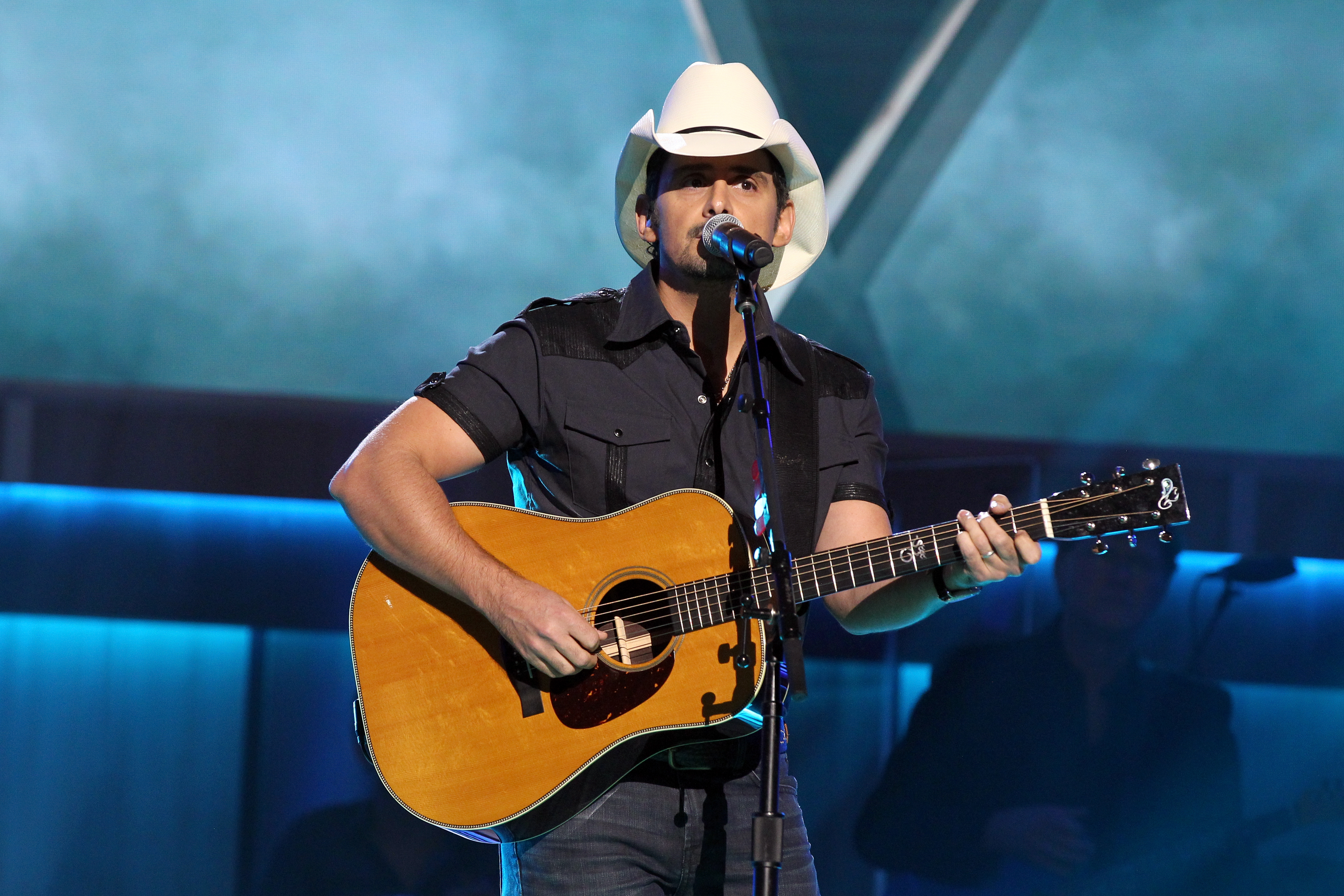 Give it up, please, for country music star Brad Paisley, who today practically single-handedly took a stand for treating people like adults, even if means they get to ask stupid questions sometimes.
It started when the Country Music Association sent out guidelines to the media for covering this year's CMA Awards next Wednesday in Nashville:
In light of recent events, and out of respect for the artists directly or indirectly involved, please refrain from focusing your coverage of the CMA Awards Red Carpet and Backstage Media Center on the Las Vegas tragedy, gun rights, political affiliations or topics of the like.

It's vital, more so this year than in year's past due to the sensitivities at hand, that the CMA Awards be a celebration of Country Music and the artists that make this genre so great.

It's an evening to honor the outstanding achievements in Country Music of the previous year and we want everyone to feel comfortable talking to press about this exciting time.

If you are reported as straying from these guidelines, your credential will be reviewed and potentially revoked via security escort.
It's pretty hard to get a good story out of asking questions about momma, or prisons, pick-up trucks, or drinking, so, sure, maybe some reporters would like to know what some country artist thinks about guns or mass killings, even though we're fairly certain they'd be against mass murder. Next question?
And it's certainly true that Americans are finding it increasingly difficult to talk about anything but politics, but there's already a mechanism in place for country stars to avoid being forced to: saying, "no comment." Trust me, it works.
Show host Brad Paisley, showing the power Brad Paisley has in the business, derailed the plan with a single tweet:
I'm sure the CMA will do the right thing and rescind these ridiculous and unfair press guidelines. In 3…2….1…..

— Brad Paisley (@BradPaisley) November 3, 2017
The CMA backed off in a statement today:
CMA apologizes for the recently distributed restrictions in the CMA Awards media guidelines, which have since been lifted. The sentiment was not to infringe and was created with the best of intentions to honor and celebrate Country Music.
Brad?
Bravo CMA awards for doing the right thing & apologizing for this mistake. All are welcome, let's have a great show.

— Brad Paisley (@BradPaisley) November 3, 2017
There's a country song here somewhere.
(h/t: Paul Tosto)