James O'Keefe, the Project Veritas boss who's made quite a name for himself by secretly filming meetings with media organizations, probably isn't going to reveal what happened when he tried to trap the Washington Post's reporters into offering their views of Roy Moore, the Alabama Senate candidate who's been embroiled in a controversy over alleged relationships with underage girls.
The Post didn't bite on O'Keefe's attempt to trap the journalists by sending a woman claiming she was impregnanted by Moore.
In an article this afternoon, the Post reveals journalists met with the woman several times over two weeks, then decided her story didn't check out.
Then they followed her into O'Keefe's office building.
It was O'Keefe's turn for video face time. (See video at Washington Post)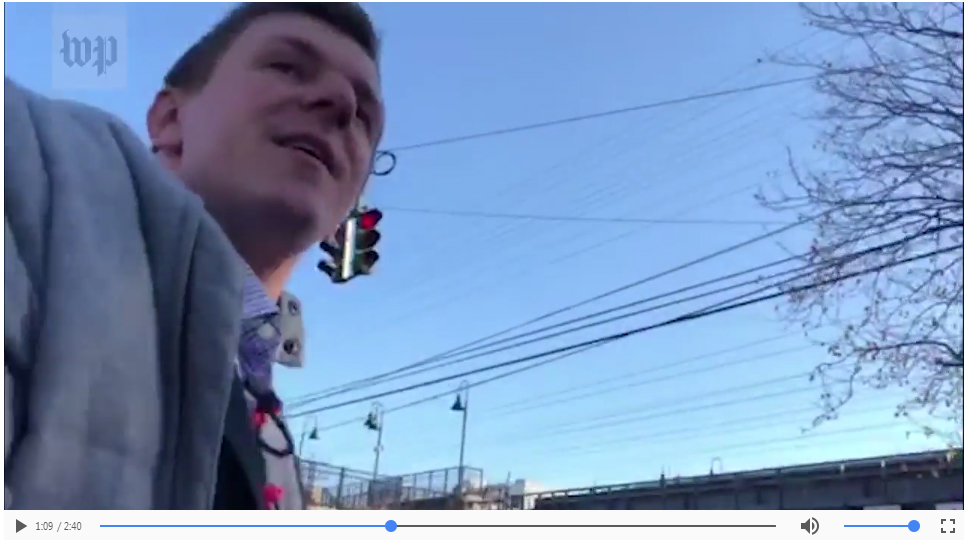 The woman who approached Post reporters, Jaime T. Phillips, did not respond to calls to her cellphone Monday morning. Her car remained in the Project Veritas parking lot for more than an hour.

After Phillips was seen entering the Project Veritas office, The Post made the unusual decision to report her previous off-the-record comments.

"We always honor 'off-the-record' agreements when they're entered into in good faith," said Martin Baron, The Post's executive editor. "But this so-called off-the-record conversation was the essence of a scheme to deceive and embarrass us. The intent by Project Veritas clearly was to publicize the conversation if we fell for the trap. Because of our customary journalistic rigor, we weren't fooled, and we can't honor an 'off-the-record' agreement that was solicited in maliciously bad faith."
The Post fought deceit with ethics.