Looking back, there were so many signs in my youth that I was destined to fall and fall hard for Minnesota, a state I'd barely heard of.
Bored in class, I'd draw Minnesota North Star logos, even though I was a Boston Bruins fan. The bulk of my free time was playing a baseball board game from Duluth.
And when my family toted me and my siblings off to the trailer at the beach every summer, there was nothing I looked forward to more than the stop at the Zayre store on the way, where I was told to pick out a new addition to every kid's favorite toy — a Tonka truck.
Nothing could ever destroy my love affair with Tonka trucks and the story of Max only deepens it this week.
This is Max. He's 25 years old. Mentally, he's about 5 years old his sister wrote this week.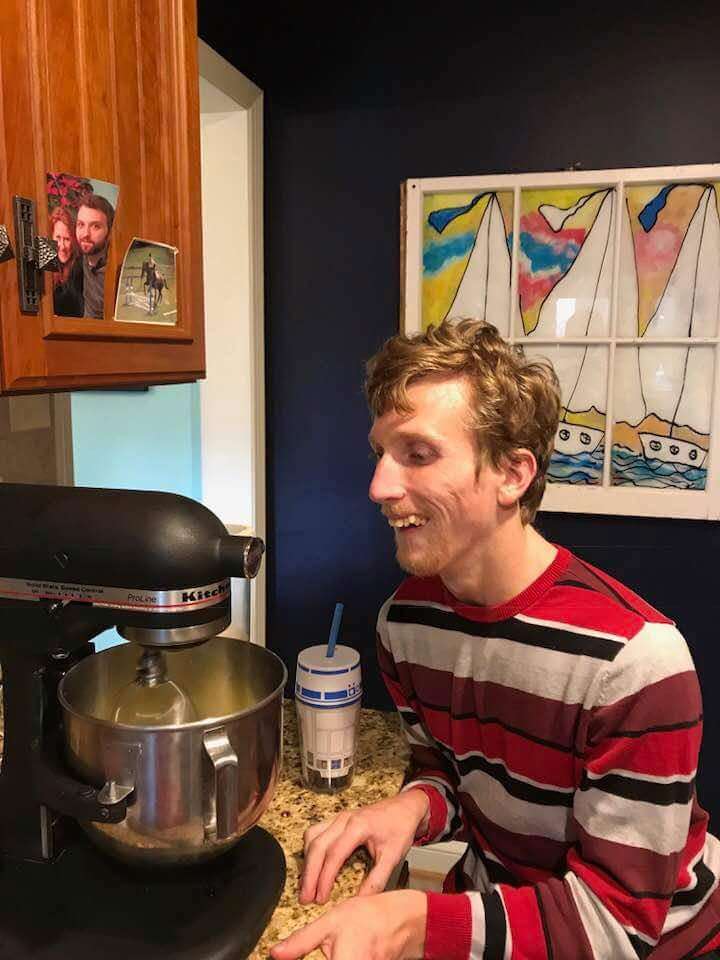 Max wants a blue Hummer Tonka truck for Christmas.
"Which would be a lot easier if they weren't produced in 2000," his sister wrote. "And if we hadn't bought every other one on EBay for the last 17 years. He plays with them for hours daily, so a lot of them have broken down and been used for parts over the years."
Max had his specs.
He hates the rubber tires, so they come off immediately. It needs to have a metal hook. I've tried making him resin cast copies over the years, but he only likes the metal ones. I've tried painting the orange or red ones blue, but he can tell the difference.
Granted, Tonka Trucks aren't what they once were. They're mostly plastic now, not metal. But like Minnesota,  they work their way into the heart and don't let go. Just ask Max.
The internet did its thing. Reddit picked up the story and eventually it made its way to…. Tonka.
But the company couldn't identify the author — the internet being what it is — and that created its own challenge. Help Tonka find the person who wants a Tonka truck for her brother.
The internet did its thing again.
We currently have our team searching through our warehouse archives in the US and China for the 2000 Fire Rescue Hummer. We hope to be able to send them as many as we can find as well as a giant Tonka care package.

Giving is the true spirit of Christmas, and we would not be where we are today without our fans and customers. We live to give back whenever we have the opportunity to do so. This story touches our hearts and we hope to make this special fan's Christmas extra special!
Mound Metalcraft, the Minnesota company that named a product line after the Dakota name for "great" is no more. Tonka Trucks haven't been made here since 1983. The company moved to Texas and then to Mexico and then was bought out by Hasbro.
But it  appears to still  have a Minnesota heart. Just ask Max.
(h/t: Ben Chorn)