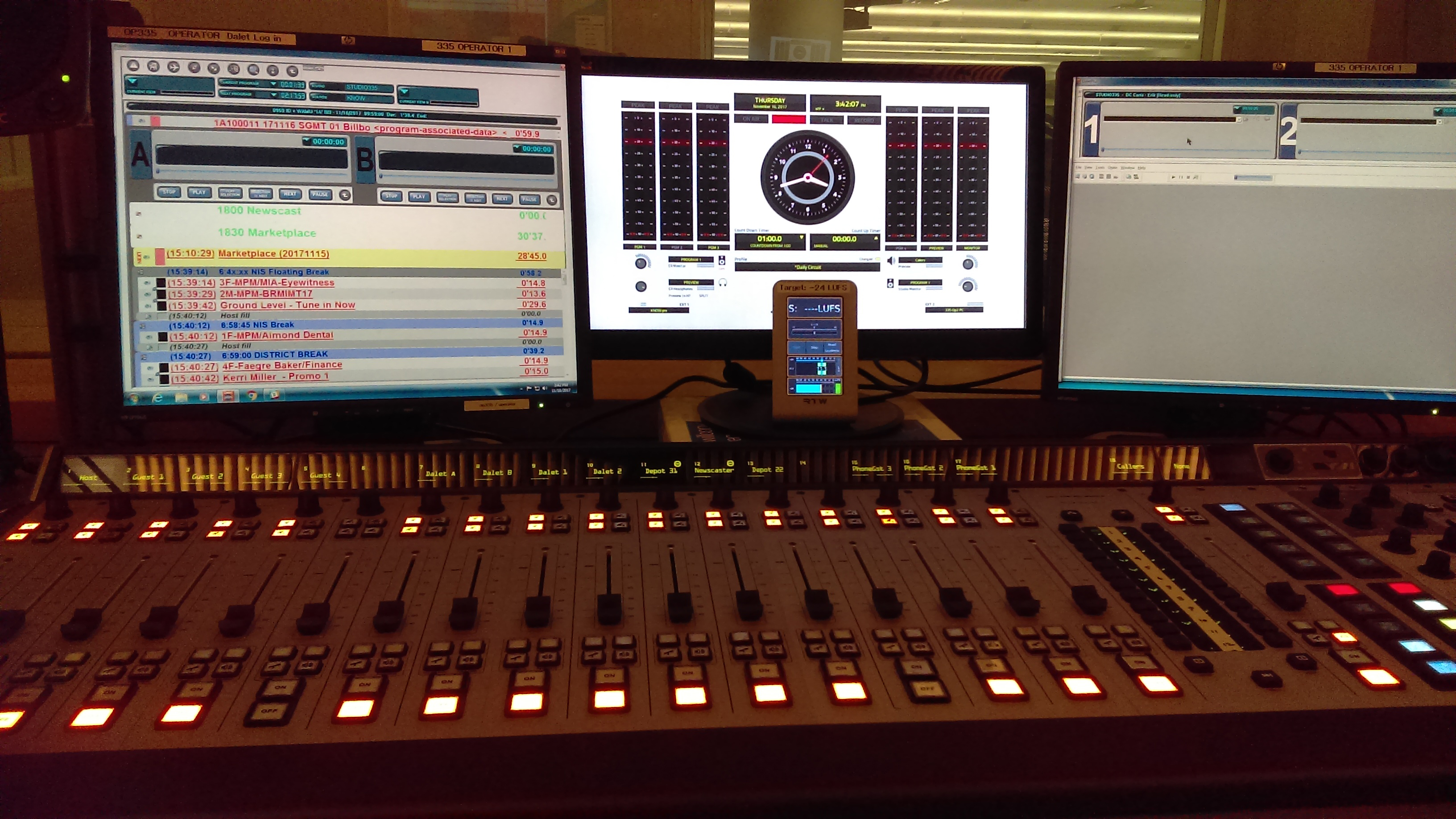 Monday November 27, 2017
9 a.m. – MPR News with Kerri Miller (Euan Kerr hosts)
The cases of harassment to shake Congress, the leadership crisis at the CFPB, and more.
Guest: Ken Rudin
9:20 a.m. – How much do we know about college access? Are poor and first-generation students being dissuaded and taken off the college track? Founder and former co-headmaster of the urban high school, Boston Arts Academy.
Guest: Linda F. Nathan, author of "When Grit Isn't Enough: A High School Principal Examines How Poverty and Inequality Thwart the College-For-All Promise."
10 a.m.- 1A with Joshua Johnson
Raised by adoptive grandparents in Montgomery, Alabama, Eric Motley found his way to the Oval Office as a special assistant to President George W. Bush. Now, he's telling a story about what a good community can do, even when things are bad. His ability to remember nearly everything is a blessing and a curse. He puts that memory to use in his new book, "Madison Park: A Place of Hope."
Guest: Eric Motley
11 a.m. – MPR News with Tom Weber (Euan Kerr hosts)
Reaction to the Al Franken and Sarah Walker interviews.
11:15 a.m. – Fairy tales are so deeply ingrained in our culture that nearly everyone knows a few: Cinderella, Snow White, or Little Red Riding Hood. But the versions of those fairy tales we tell today are often very different from the original stories.
Guest: Jack Zipes, professor emeritus of German and comparative literature at the University of Minnesota, author of "Tales of Wonder."
12 p.m. – MPR News Presents
The damage of discrimination. A talk given at the University of Minnesota by sociology and public health professor David Williams of Harvard University. He says racism and unconscious discrimination are damaging the health of all Americans.
1 p.m. – The Takeaway
The war for the soul of political parties.
2 p.m. – BBC NewsHour
The Pope begins a visit to Myanmar and Bangladesh, with the plight of the Rohingya Muslims likely to dominate.
3 p.m. – All Things Considered
Tackling sexual harassment in Congress, the sale of Time magazine, a butter shortage in France, and a profile of the man who invented Christmas.
Cars that drive themselves are not the stuff of science fiction any longer. They're expected to be cruising Minnesota roads a lot sooner than most people think, within the next decade or so. So far, most of the discussion on how to deploy this technology has focused on big cities. But these vehicles could also provide a lot of benefits in rural areas, especially for the elderly or people with disabilities. Dan Kraker introduces us to a woman in Grand Rapids working to bring this technology of the future to her small town.
7 p.m. – The World
Why migrants crossing the Mediterranean fear going back to Libya. Also, the story of a street sign in Paris that's at the heart of a debate over racism.
8 p.m. – Fresh Air
Guest: Patton Oswalt
He has a new Netflix comedy special titled Annihilation – which is in part about living in the Trump era, and the unexpected death of his wife last year, and having to find a way to prevent himself and his young daughter from falling to pieces.