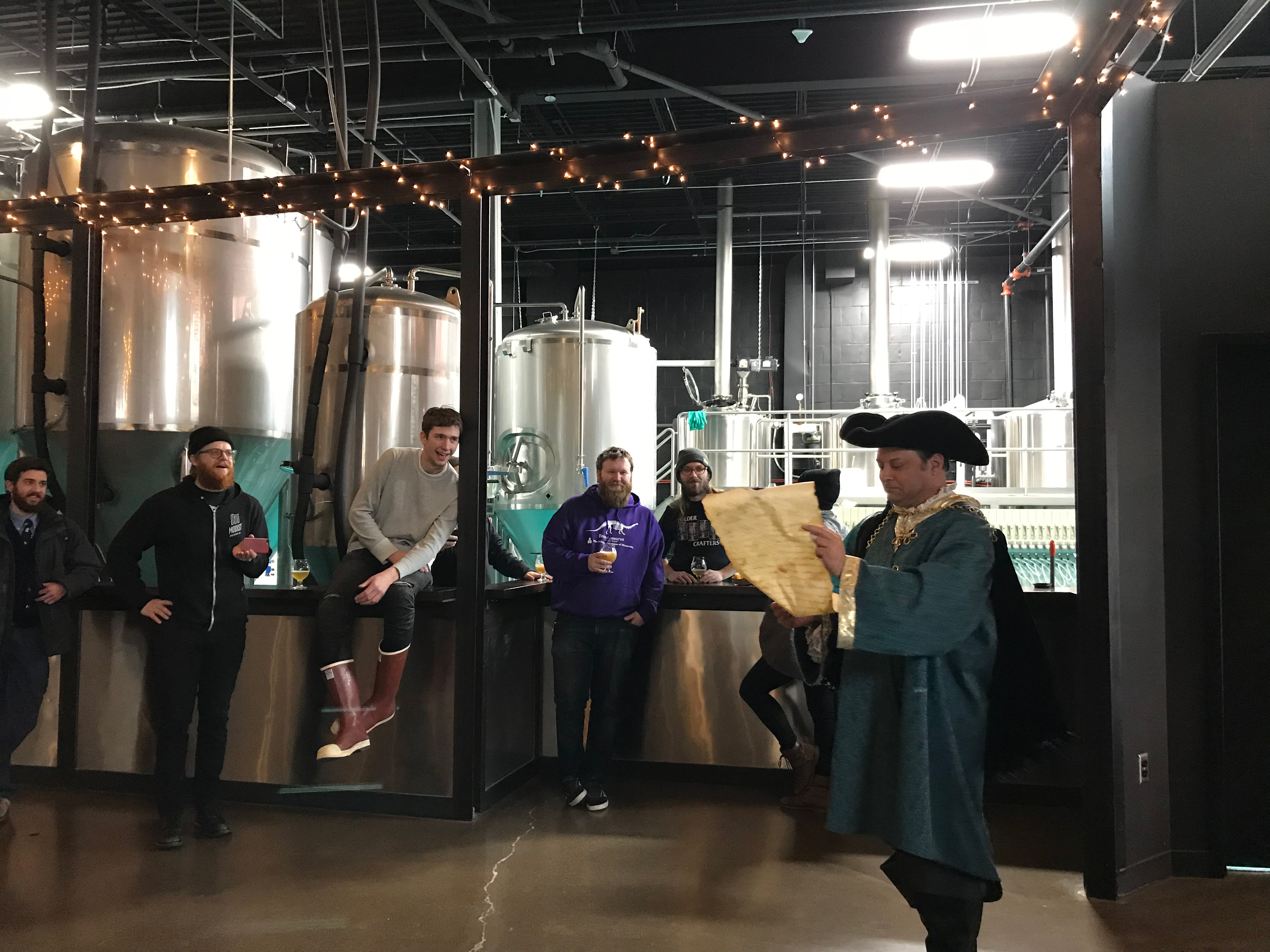 Modist Brewing Company in Minneapolis got a cease-and-desist order in the sweetest way from a titan of the brewing industry.
Modist released a Mosaic Double IPA called Dilly Dilly on Friday. It's obviously a reference to a Bud Light commercial that debuted recently that's added something new to the lexicon.
Anheuser Busch was apparently amused that the Minneapolis competition used the phrase, but, business being business and all, sent an emissary of the crown to the Minneapolis brewery on Friday threatening a "tour in the pit of misery", according to a Facebook video the upstarts posted. A representative of the company, dressed in costume, read the cease-and-desist order, which was written in old English on parchment.
Anheuser Busch gave the brewery two tickets to the Super Bowl for their trouble of keeping the brew to a limited run.
(h/t: Walt Cygan)