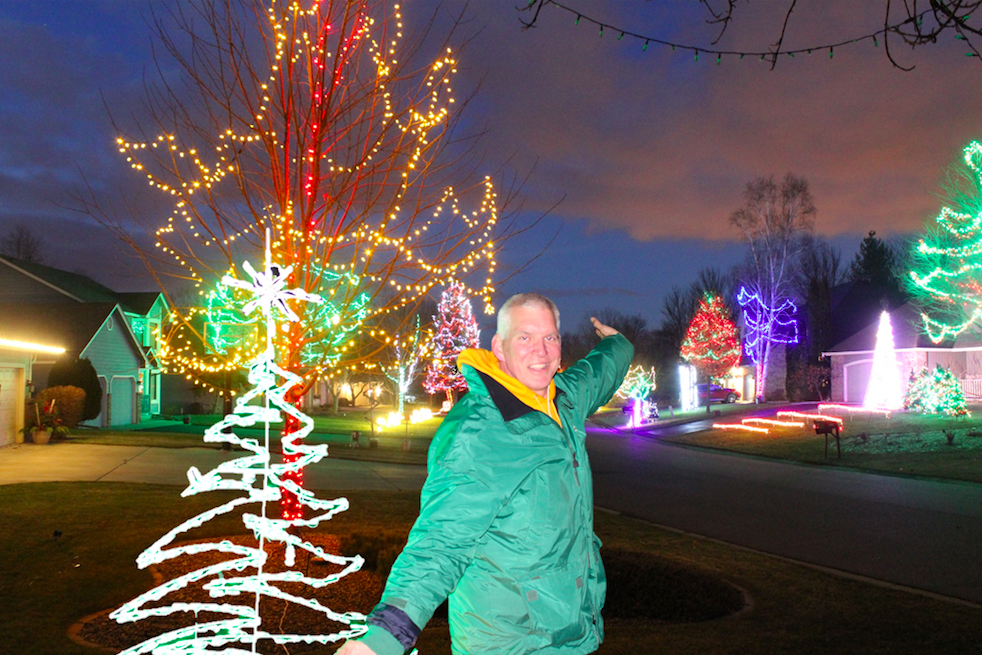 Mike Justak, of Plymouth, Minn., can string 60,000 lights across 8 homes in his neighborhood, taming a blizzard of radio waves to dazzle carloads of people with a showman's blend of theater and programming skill. It's easy compared to buttoning his shirt.
Justak, 60, has Parkinson's disease and he fights it with a passion: lights. Lots of lights.
Now Playing. Show begins at 5!

Posted by PD Shimmers on Friday, December 15, 2017
Since 2010, Justak has been designing and staging his Christmas light show, an idea that came to him in 2009 while experiencing one of the symptoms of Parkinson's: He couldn't sleep. Browsing the internet one night, he discovered videos of synchronized light shows.
"I'd never seen anything like it," he said. "So I started looking into how to do it."
He started with a few hundred lights on a tree in his backyard, then moved to the front yard with a plan for 8,000 lights on fresh-cut Christmas trees.
"My first test was Halloween and I took the kitchen chairs and set them up in the front yard to represent trees and I just threw lights on them. The first thing that I sequenced was 'Let's Get Ready to Rumble' and my daughter walks out of the house and hears 'Let's Get Ready to Rumble' and the "trees" light up and she burst out laughing. And that was exactly the reaction I wanted."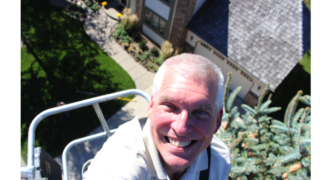 He gets that reaction a lot now since the growing show has brought him a measure of fame and plenty of contributions for his foundation which helps people who are also fighting the degenerative disease.
He was diagnosed when he was 47. "It started with I couldn't brush my teeth. The brush strokes would get smaller and smaller and my hand would just stop."
The work of designing the show is tough enough — it takes 6-10 hours to produce one minute of a show — but the physical strain of the production is enormous for anyone.
He lost 10 pounds setting up last year and says his neurologist had to remind him this year he's a 60-year-old man in his 13th year of Parkinson's and he's trying to do things that a healthy 35-year-old would find challenging.
"Whether I like it or not, the show induces stress in my life and that's the most difficult thing. It aggravates Parkinson's," he said.
Oh, there's stress to staging holiday light shows, thanks to squirrels that chew cords, water that gets into outlets, or computers and gizmos that freeze.
But producing an annual light show was a way to fight his illness. "People who have Parkinson's are amazing people; they are warriors. There are things you take for granted every day: writing your name, for example."
Or staging a holiday light show.
"The very first prescription I took for Parkinson's was Mirapex," he says. "Mirapex has been linked to compulsive behavior. I can proudly say I have a compulsion. I literally work on the show year around."
Creating the foundation with money generated from the show allowed him to regain some control in his life. "I had to take disability in 2012 so I haven't worked in five years, so it gives me an outlet to give back and inspires me in many ways I never dreamed possible," he says. He's learned the value of exercise in treating the disease and funds programs to help people move; how to rise from a chair, for example.
In fact, it's hard to tell whether his passion is lights or Parkinson's. "I don't think there's a difference," he says.
"With the light show, I'd stand outside and a window would roll down and someone would say, 'Are you the man responsible for this? Let me shake your hand. My mother has Parkinson's' or 'My father has Parkinson's.' Oh, that's the best part of this. It's why you stand outside in zero-degree weather. That's what keeps me motivated."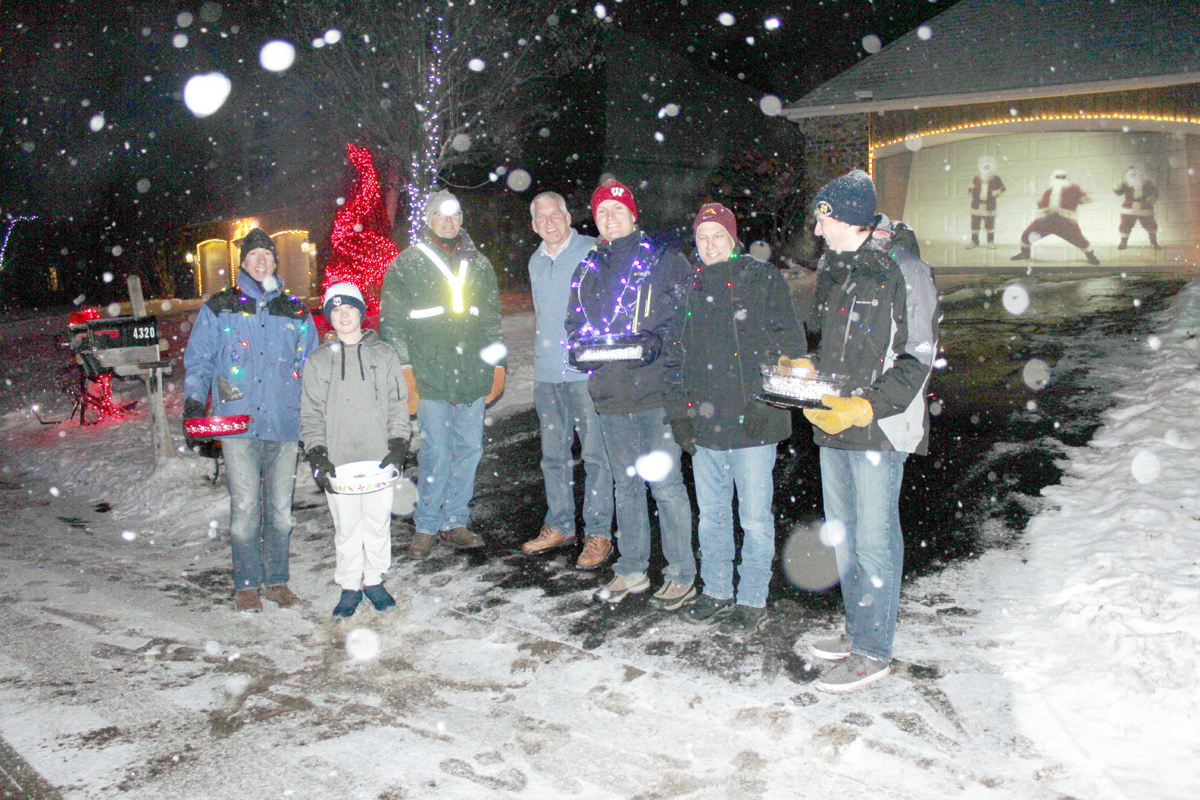 Justak was flattered when limos started showing up to see his display. But party buses are another story.
"They're kind of a new phenomenon," he says. "They're loud. They just don't think. I've watched a bus pull up in front of my house and people start getting out. They don't stay in the street, they start walking onto my display, which features high-voltage wiring. It never ceases to amaze me."
Justak says this will be the last year of the big show and maybe it will be. But he's not entirely convincing.
"People with Parkinson's tend to fade away," he says. "You have to keep yourself in a social vein. If you turn that part of you off, you accelerate the depression that's associated with Parkinson's."
He has some ideas for a smaller production and, besides, a neighbor or two might keep it going.
He reports that contributions to his Parkinson's foundation have flowed nicely this year. His brothers-in-law flew in this year to help pass out cookies because Justak can't be out on the street anymore. Cookies generate contributions. His best days, he says, begin Friday night and the four days to Christmas have historically been the most popular.
His show — PD Shimmers — runs every night from 5 p.m to 10 p.m. at 4320 Ithaca Lane N, Plymouth, MN 55446.
Related: Meet the Minnesotan lighting up his neighborhood for Parkinson's Disease (Go MN)