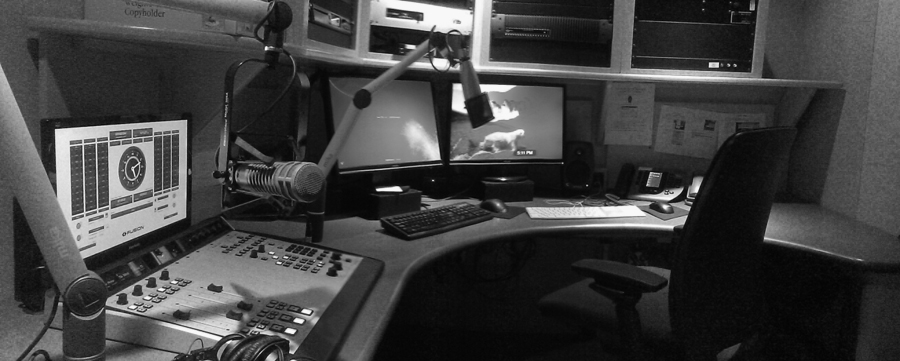 Thursday December 21, 2017
(Subject to change as events dictate)
9 a.m. – MPR News with Kerri Miller (Jana Shortal hosts)
In a moment when women are being empowered to speak out against powerful male abusers, we wonder: what would it take to rewrite the rules about what masculinity should be? How do you change a culture that says men aren't supposed to express their emotions or be close to other men? Perhaps it involves starting young. (Provide your comments here)
Guest: Andrew Reiner is a lecturer at Towson University and is writing a book about raising boys; Ted Bunch is a co-founder and Chief Development Officer of A Call to Men.
10 a.m.- 1A with Joshua Johnson
Judging by reviews and ticket sales, the new Star Wars movie, The Last Jedi is a hit as red hot as the planet Mustafar. But some fan reactions have been colder than Hoth. The negative reactions range from frustration with the movie's alleged politics, its deviation from past Star Wars formulas and its treatment of various fan-favorite characters. We're firing up our hyperdrive and giving 12 parsecs to a discussion of Star Wars, its messages, its fandom and the big business of the light and dark sides. (Caution: Spoilers ahead)
Guests: John Horn, host, "The Frame" on KPCC Los Angeles; Daniel Drezner, professor of international politics, Fletcher School of Law and Diplomacy at Tufts University; Alyssa Rosenberg, opinion writer, Washington Post.
11 a.m. – MPR News with Tom Weber (Marianne Combs hosts)
Separating the art from the artist. No artist is perfect, but some are a great deal more flawed than others. Does their character affect the way we view their art? Should it? From Shakespeare's anti-Semitism to Louis C.K.'s sexual misconduct, we examine the complexities of viewing art with a moral lens.
Guest: Megan Garber, staff writer at The Atlantic.
11:15 a.m. – When should we forgive? In the wake of several high-profile scandals featuring sexual misconduct, some powerful politicians and entertainers have been dropped like hot potatoes. Are their careers over? Should they be? At a time of year when we often share stories of forgiveness and redemption, we look at what happens after someone falls from grace.
Guest: Fred Luskin, author of "Forgive for Love".
12 p.m. – MPR News Presents
On the winter solstice you can hear APM's "Brains On" one-hour science special, "Tick, Tock, Circadian Clock." Host Molly Bloom explores circadian rhythms, animal hibernation, the ticking clock inside us all, and how light and dark affect all life on Earth.
1 p.m. – The Takeaway
Last February, Aarron Glasscock's prison sentence was commuted after 18 years behind bars. The Takeaway checks in on how he's facing a new life outside prison walls.
2 p.m. – BBC NewsHour
Continuing coverage of the attack in Australia in which a person mowed down people with a car. And another North Korean soldier has defected to South Korea. What might life be like for him now?
3 p.m. – All Things Considered
The future of DACA, and update on NFL players' protest for racial equity, how Congress avoids a government shutdown, and why Europe is losing its influence.
7 p.m. – The World
Why Arizona businesses support NAFTA.
8 p.m. – Fresh Air
A talk with Robert Siegel, who has been hosting All Things Considered for 30 years, and will be retiring in January. It features a look back on his radio career and how he sounded on his first NPR broadcast in 1976.
Also: TV critic David Bianculli provides his picks for the best TV shows of the year.