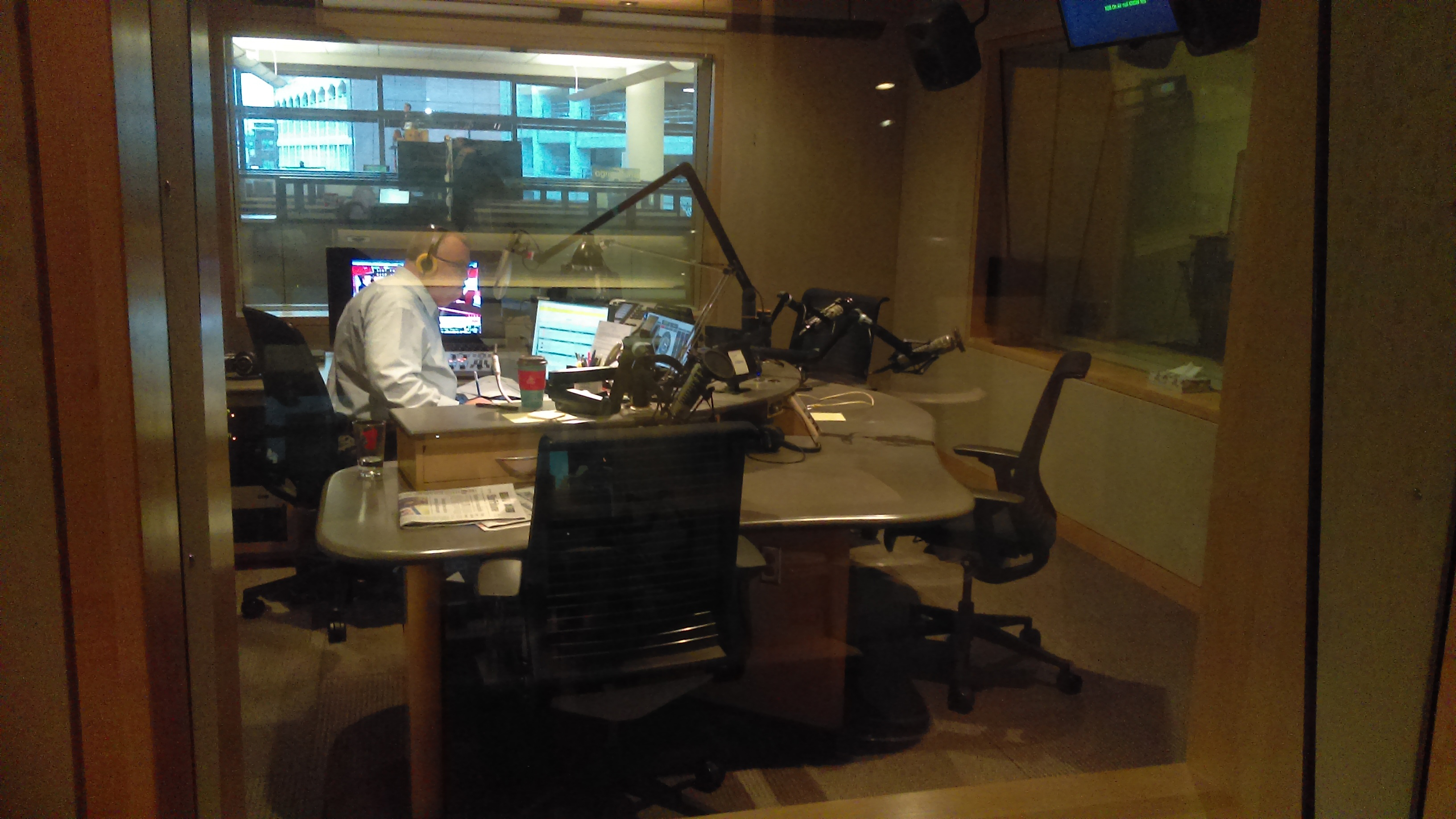 Thursday December 14, 2017
(Subject to change as events dictate)
9 a.m. – MPR News with Kerri Miller (Stephanie Curtis hosts)
A recent Star-Tribune series exposed abuse and neglect in Minnesota nursing homes. As we and our loved ones get older, how do we protect our loved ones and ourselves from abuse and exploitation?
Guest: Amanda Vickstrom, Executive Director, Minnesota Elder Justice Center; Anita Raymond, Program Manager Volunteers of America.
10 a.m.- 1A with Joshua Johnson
A look at what's changed in schools since Sandy Hook, and how safe students are.
Guest: John Donohue, professor, Stanford Law School; Shannon Watts, founder, Moms Demand Action for Gun Sense in America; Joe Eaton, program director, FASTER Saves Lives.
11 a.m. – MPR News with Tom Weber
Don't worry, technology gifts aren't scary. Even the relative who is afraid of their router could use some new tech to make their lives easier. Our guest will talk about what to buy, and what to avoid, this holiday season.
Guest: Hayley Tsukayama, technology reporter, The Washington Post.
12 p.m. – MPR News Presents
History professor Katherine Benton-Cohen, of Georgetown University, speaks at the Minnesota Historical Society's "History Forum." Her talk was titled, "The Immigration Problem: 1917 and 2017." She explores the U.S. response to large-scale immigration in the early 20th century compared to now.
1 p.m. – The Takeaway
The climate brain drain. The screws continue to tighten on science funding, and now some scientists are seeking opportunities overseas.
2 p.m. – BBC NewsHour
Details of President Putin's annual end-of-the-year news conference.
3 p.m. – All Things Considered
Remembering the Sandy Hook massacre and the story of two fathers who have turned their grief into action.
7 p.m. – The World


A love story that begins with a war. He was a U.S. Marine. She was a young Korean who worked for the Americans. Their love story spans seven decades, from Seoul to Washington DC. And they recently journeyed back to Korea.
8 p.m. – Fresh Air
Guest: Spike Lee, whose new 10-part Neflix series She's Gotta Have It, updates the story of Nola Darling from his 1985 film of the same name.