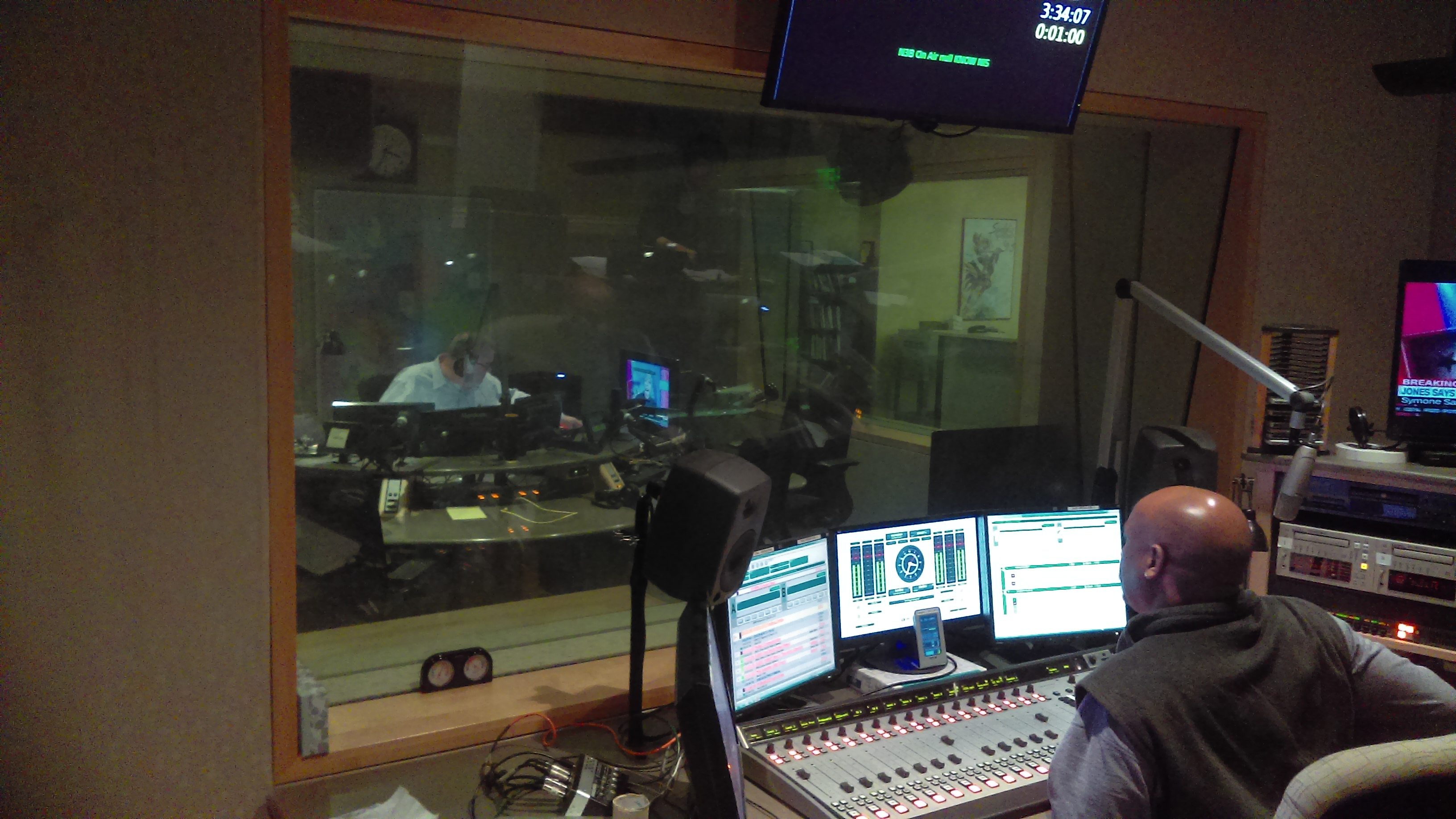 Monday December, 2017
(Subject to change as events dictate)
9 a.m.- 1A with Joshua Johnson
The weekly news roundup. Roy Moore was set to ride all the way to Washington this week, but his horse only got him so far.
Also, pressure grows on special counsel Robert Mueller. And more women speak out about President Trump's past behavior, accusing him of sexual misconduct. Meanwhile, House and Senate Republicans are ready to roll out a massive tax overhaul bill, but already, there's some dissent in the ranks.
Guests: Sheryl Gay Stolberg, Washington correspondent, The New York Times; Jeff Mason, White House correspondent, Reuters; Andrew Yeager, Morning Edition host and reporter, WBHM in Birmingham, Alabama.
10 a.m. – MPR News with Kerri Miller (Stephanie Curtis hosts)
Local children's book experts Lisa Von Drasek and Holly Weinkauf provide a round up of the best children's books of 2017. Listeners are invited to call in to share what books are on their children's lists this year.
11 a.m. – MPR News with Tom Weber
APM reporter Curtis Gilbert discusses his report, Minimizing Mental Fitness, which shows in the wake of the shooting of Justine Damond Ruszczyk, Minneapolis police recruits get less psychological testing than they once did.
Also: An interview with Emily Baxter, creator of the We Are All Criminals project, who says keeping criminal records is doing more harm than good.
12 p.m. – MPR News Presents
The latest edition of Chris Farrell's "Conversations on the Creative Economy." Ann Kim is the owner and chef of the restaurants Young Joni, Pizzeria Lola and Hello Pizza. GQ magazine named Young Joni as one of its Best New Restaurants in America. Kim talks about her experiences as a restaurateur and entrepreneur.
1 p.m. – Science Friday
Is the future of driving destined to be green? How electric vehicles challenge the grid, and why autonomous cars could reduce emissions. Plus why the big tech giants still use tape to backup their servers. And the darker side of LED lighting.
2 p.m. – BBC NewsHour
European Union leaders meet to decide whether to allow talks with Britain to move to the next phase of Brexit.
3 p.m. – All Things Considered
President Trump gives a speech at the FBI; Women in the post-Weinstein era; the United Nations investigates extreme poverty in the U.S.
7 p.m. – The World
You know computers can sound like real people, but did you know that they can sound just like you? The technology is already here, to allow "you" to say things that you have never said.
8 p.m. – Fresh Air
A 1997 interview with former Washington Post publisher Katherine Graham. She transformed the paper into one of the country's most respected newspapers. She wrote about her childhood and experiences as publisher in the autobiography "Personal History."
In the second half, a 1995 interview with Ben Bradlee, the Posts's former executive editor.