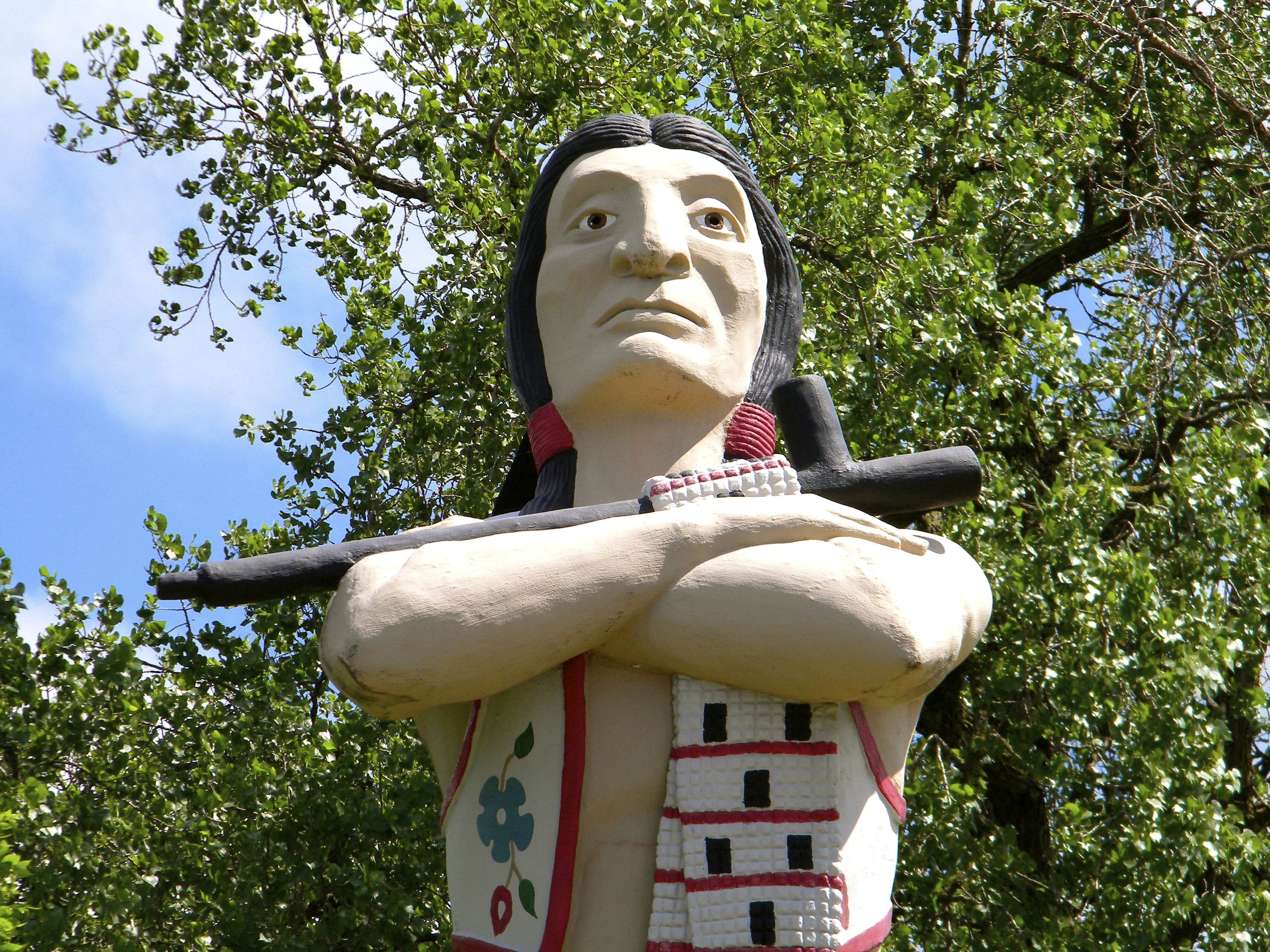 For a time in the '60s, La Crosse, Wisconsin's Hiawatha statue was the largest in the country, until one was built in Michigan. It nearly was torn down a few years ago when it fell into disrepair, but enough money was raised to keep it upright.
But, some people argue, it's time is up.
The La Crosse Tribune says the city's Human Rights Commission is working with the Ho-Chunk Nation to resolve complaints the statue reinforces a stereotype, and a request to the Common Council to remove it is not off the table.
The commission acknowledged that it wasn't an easy topic to bring to the community conversation, but members said they believed it was important to address, particularly after how heated the conversation grew in 2000 when the statue was last in the public eye.

"In the past when this situation has been brought up, there have been mentions of death threats and different things like that, so I'm hoping that in this 2018 community here in La Crosse, we're able to have a healthy dialogue and be able to share different opinions, but then also be able to speak the truth," Spivey said.

The truth in this case, he said, was that the statue is offensive to some people.

"Not just anybody and everybody, but to the folks that it's supposed to represent, and we have to be honest about that," [HRC chair Shaundel Spivey] Spivey said.
Complaints about the statue were revived last month when the city's arts board sponsored a forum on it.
"All that teaches people is that the city of La Crosse does not understand what was here before and does not respect that," Tracy Littlejohn, who works at the La Crosse office of the Ho-Chunk Nation, said.
"That down there was something he did with his kid and it was a loving tribute not only to his nationality, but it was a tribute the Native Americans in the La Crosse area," Council Member Gary Padesky said of artist Anthony Zimmerhakl, who was a La Crosse art teacher and spent four years building the statue.