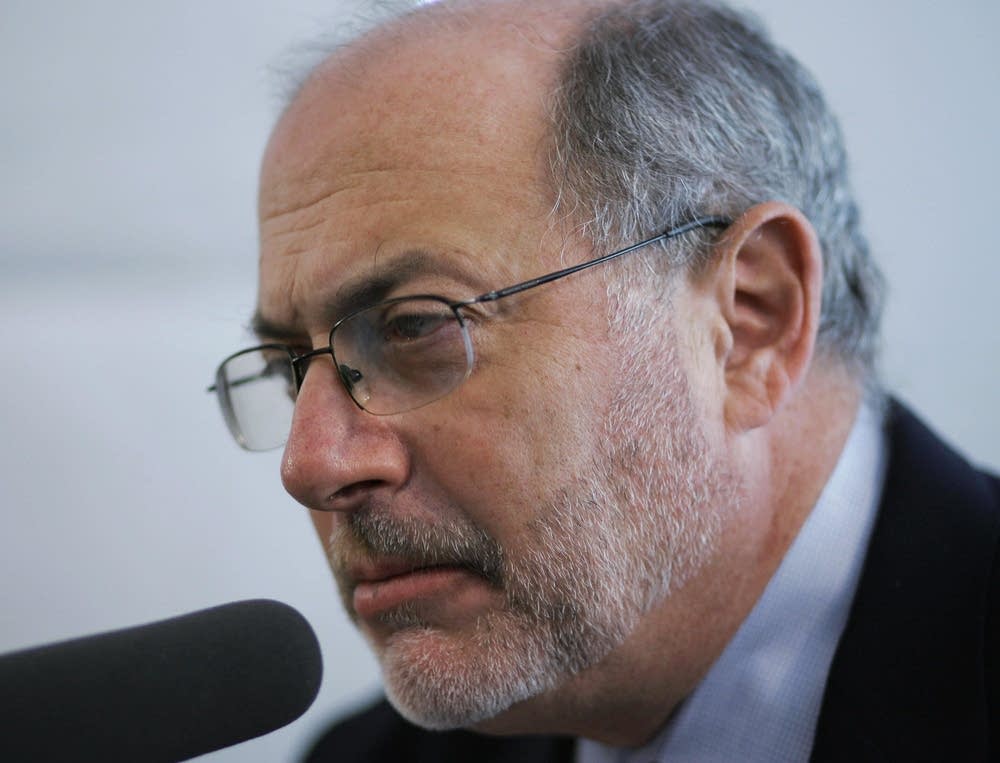 Radio people of a certain age get accustomed to departures. It's the nature of the business. Long before the "gig economy" became a thing, radio was one giant gig economy. People come, people go, the institution moves on as if they'd never been there at all.
And that will certainly be the case when Robert Siegel signs off NPR's All Things Considered for the last time tomorrow, completing a generational hand-off, a fact not lost on public radio aged. Their time is over.
We're not better off because of it.
MPR's Tom Crann, still a comparative whippersnapper, provided a lovely interview with Siegel just after Christmas, which means a lot of you probably didn't hear it.
So, here. You should listen and think about what we're about to miss:
Robert Siegel is wearing a tux for his last day at @npratc. pic.twitter.com/CuhE0iw81J

— Becky Sullivan (@becsully) January 5, 2018
NPR might literally have collapsed if not for Siegel. In 1983, when he was NPR's news division's director of news and information programming, the organization was $6 million in debt and on the verge of bankruptcy.
He had an idea. Why not a listener-drive to bailout NPR?
His bosses didn't like the idea, Current, the industry trade publication says in its article today, but they agreed to give the idea a try. It worked.
Siegel the news anchor was plenty influential. Siegel the news manager more so, perhaps.
During that time, he built the network's portfolio of news programs, picking up Fresh Air, the arts and culture show hosted by Terry Gross and produced by Philadelphia's WHYY, for national distribution. He also oversaw the creation of Weekend Edition, which debuted in 1985 as a slightly softer version of Morning Edition — news-based but with "an appeal to weekend listeners," recalls Jay Kernis, former NPR programming VP who is now a producer at CBS Sunday Morning.

In 1987, Siegel persuaded Susan Stamberg to host Weekend Edition Sunday, and Kernis credits Siegel for proposing to add a segment featuring car-repair advice by two brothers from Cambridge, Mass. A year after Weekend Edition Sunday introduced Tom and Ray Magliozzi to NPR's audience, Car Talk spun off as a national program, attracting millions of new listeners to public radio.

In 1987 Siegel started hosting All Things Considered, a job he has held more or less continuously ever since, in that capacity reporting on the biggest stories of the last 30 years. Judy Woodruff of PBS Newshour told me she most admires Siegel's talent for "keeping things in perspective … [He] doesn't fly off the handle in either direction."
At a time when politicians and blowhards do their best to sound uneducated in the belief it makes them more relatable to people, Siegel is a vanishing breed. He sounds smart and makes listeners not feel ashamed to be well informed and intelligent.
No, we're not going to be better off at all.