It's a rare day anymore when parents get a little credit for their behavior at the extracurricular events of their kids (example).
So give it up for the parents of the kids at Miles River Middle School in Hamilton, Mass., where a power outage threatened to curtail the winter musical performance of "James and the Giant Peach." A winter storm was raging outside.
In darkness, the kids kept going. But if a play occurs in the dark, does it really happen?
And the orchestra might have had a hard time keeping up without being able to see the music.
Cue the parents.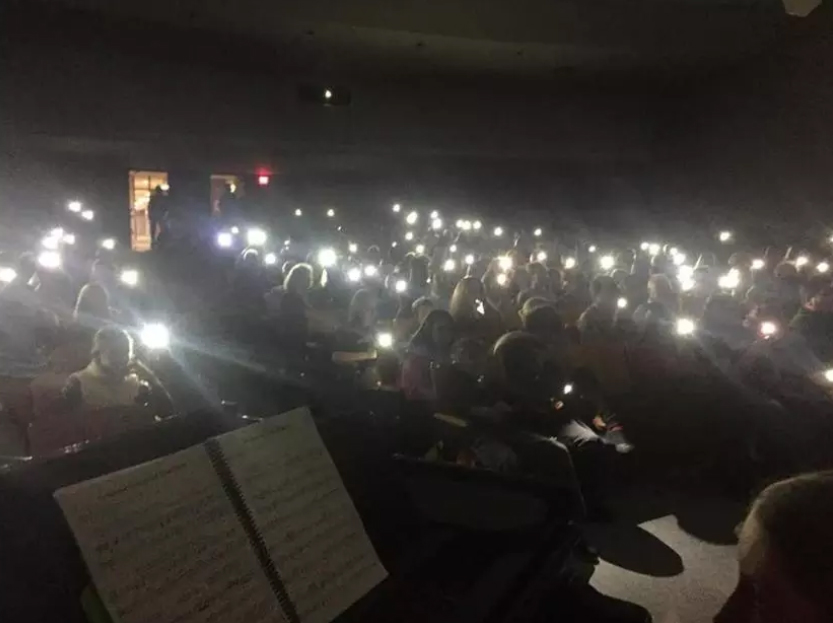 "One member of the audience took out their cell phone and turned on the flash," eighth-grader Margo Tsouvalas said.
Fifty or sixty others followed the lead.
"It looked like stars. I almost cried. I was holding in a lot of tears because I just thought it was so beautiful," she said.