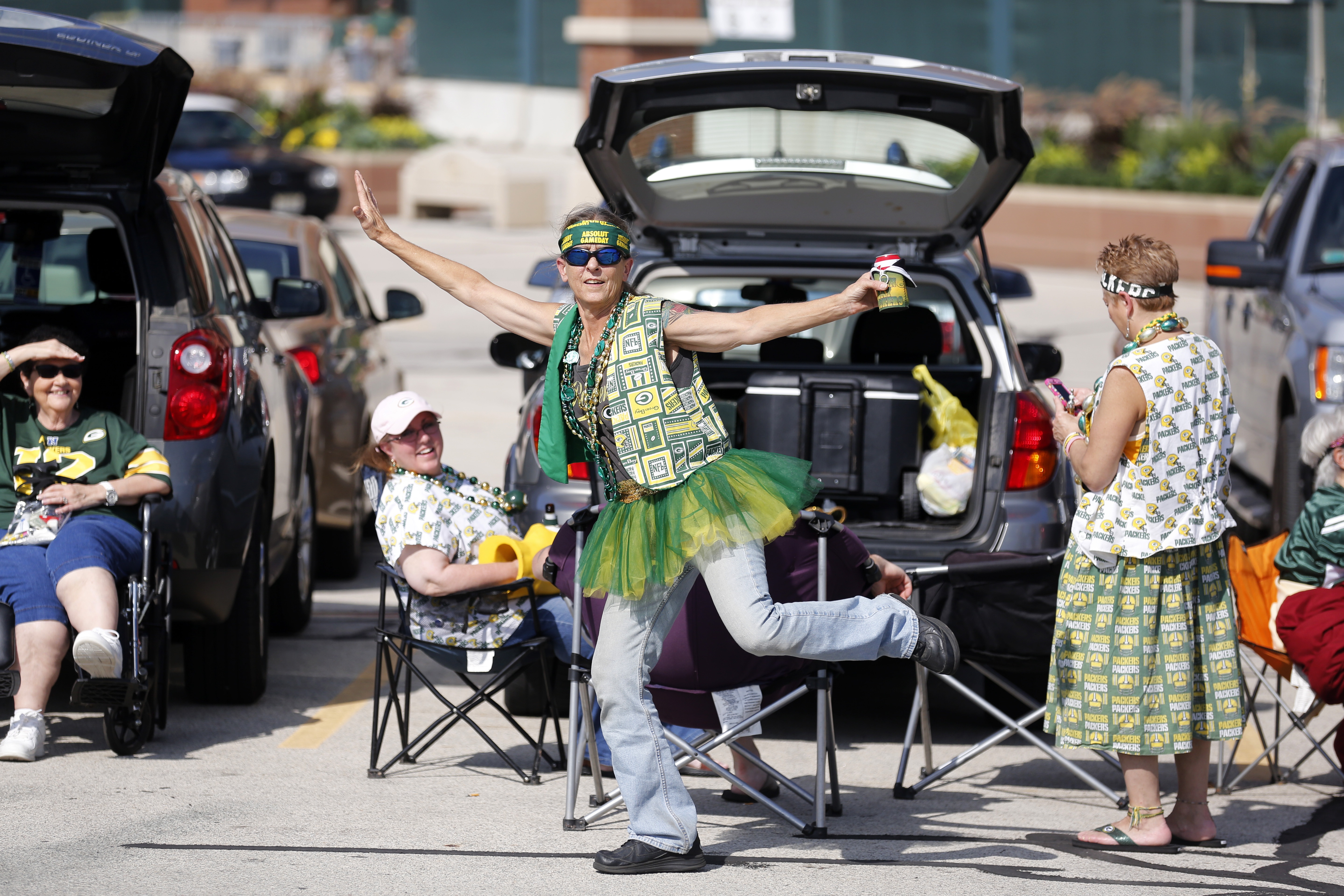 Despite increasing knowledge of how the game is scrambling the brains of its players and the political fallout from protests for racial equity, football appears to be surviving just fine.
A Gallup survey says football is still the favorite sport of 37 percent of those surveyed, far more popular than any other sport.
Baseball is presenting no threat to football, the survey says.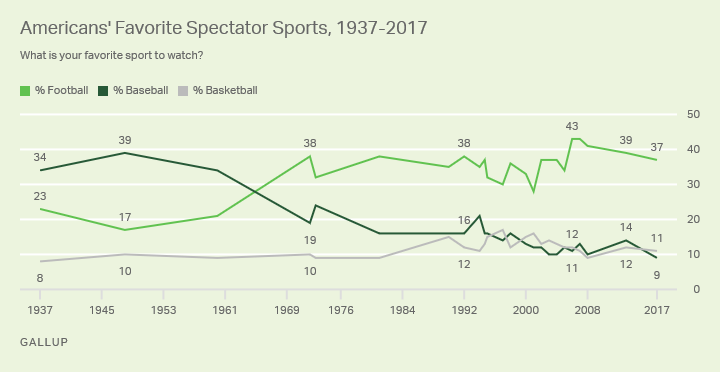 Gallup says only 9 percent say baseball is their favorite sport to watch. That's the lowest figure since Gallup started asking the question in 1937.
Still, football has dropped from its peak. Gallup guesses why, although it apparently didn't ask.
In 2014, a video of National Football League star running back Ray Rice punching his wife and dragging her unconscious body from an elevator shocked the nation. It pushed the already-simmering issue of NFL players' domestic assaults into national prominence, sparking protests and calls for NFL Commissioner Roger Goodell to resign.

Numerous studies dating back to the 1990s had documented the physical and mental toll concussions were taking on football players at all levels. One of the studies inspired the movie Concussion, released nationwide in 2015.

Protests by NFL players during the pregame playing of the U.S. national anthem in 2016 and 2017 drew strong criticism from President Donald Trump and conservative pundits.
Football eclipsed baseball somewhere between 1960 and 1972, according to Gallup, which didn't conduct the poll within that time period.
Hockey barely registers a blip. Only 2 percent said it was their favorite sport to watch. That's hardly budged since the '30s, even though the number of teams and markets has exploded since the '60s.
Face it, Minnesota: It doesn't take much to be the state of hockey.
The number of people who don't care to watch sports, by the way, has nearly doubled.
(h/t: Paul Tosto)