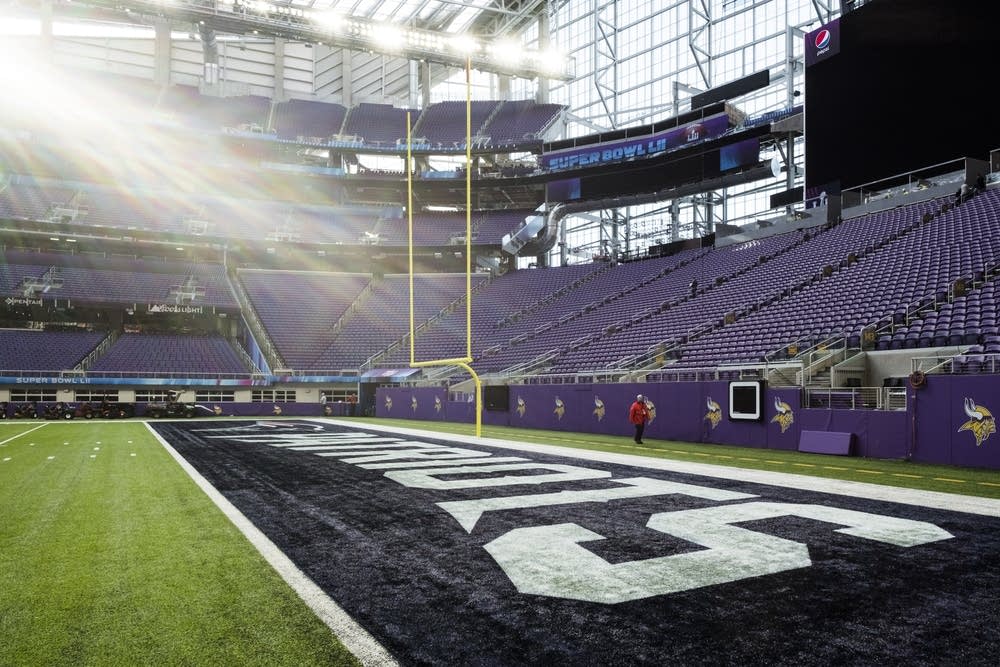 It's probably only a coincidence that it happened just after a big snowstorm in the host city, but the price of Super Bowl tickets at U.S. Bank Stadium are sliding, the Asbury Park Press says.
Oh, it'll still cost you plenty to watch the game — $3,348 for the "cheap" seats — but the price of a ticket has dropped $1,500 since the Vikings were beaten by the Philadelphia Eagles on Sunday.
On Monday, the cheapest seat was $4,560 on the secondary market, which is the only choice for people who want to see the game since so few tickets are allocated for public sale by the league and the two teams that are playing.
On VividSeats.com, the lowest priced ticket is now $3,371 in the upper deck, down from $4,485 on Monday, when the median list price is $6,494. The most expensive seat in the lower level has fallen to $25,875, down from $41,400 on Monday.

Oh, and that $405,955 for a 20-person suite that's listed on VividSeats on Monday? The price had gone up to $488,275 on Tuesday, and now it's gone from the listing's altogether. It's unclear whether it was actually purchased or removed by the seller.

Historically, ticket prices will fluctuate as the game approaches, and the highest prices will fall to more reasonable levels. But what's unclear is just how far prices will fall, and when.

According to the ticket reseller SeatGeek, where the average ticket was $5,435 on Monday, the final average ticket price for last year's Super Bowl, when the Patriots played the Atlanta Falcons, was $4,487. In fact, the final ticket prices for the past three Super Bowl have all been over $4,000.
Historically, ticket prices for the Super Bowl have dropped after the conference championship games as fans of losing teams lose interest in the playoffs.
As you know.
But SeatGeek data shows the prices start going up again as the game nears.
Related: NFL transforms U.S. Bank Stadium into a 'neutral' Super Bowl home (MPR News)