MSP Airport is still open, but due to heavy snowfall and winds in the area, all four of our runways are closed. Please check with your airline to verify the status of your flight. Teams are working to get them re-opened asap.

— MSP Airport (@mspairport) January 22, 2018
It's probably cold comfort to the people aboard all of those planes in blue that the Minneapolis St. Paul International Airport is officially "open" during the blizzard-like conditions this afternoon.
And by "open", they mean "all the runways are closed", which is why they're circling. Albert Lea and Eau Claire are the primary areas over which the airlines circle until they can find a place to land.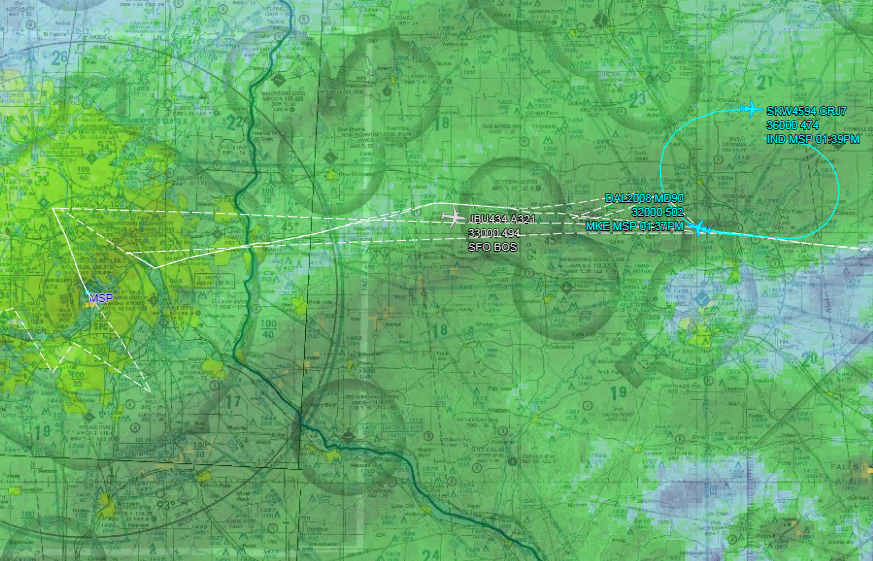 Pity Skywest Flight 4495, which left Chicago's Midway Airport an hour and a half late for a short flight to Minneapolis, only to wander the skies of southern Minnesota, before diverting to La Crosse.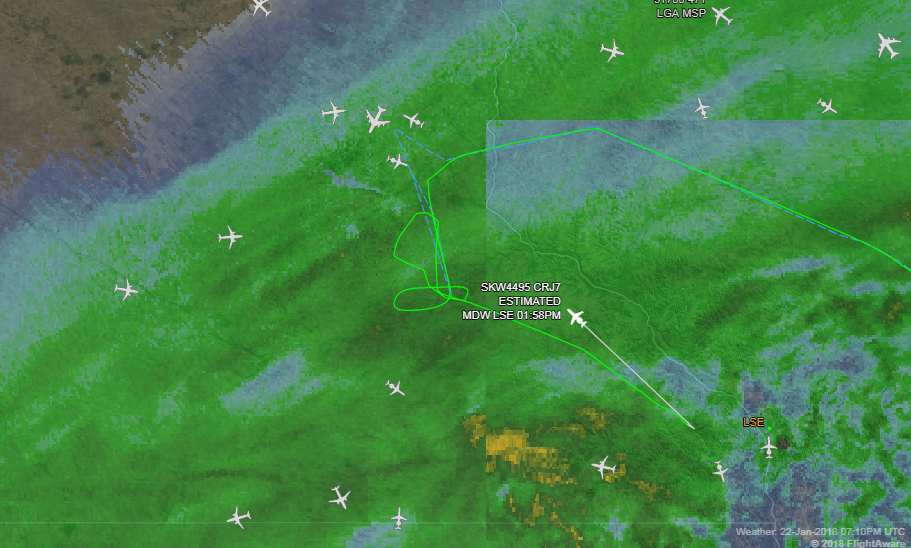 Even if — when — the runways are reopened, there won't be many flights. No inbound flights are being allowed to take off from their origination point at least until 2:15 this afternoon. So far, the average delay of inbound flights is nearly four hours.