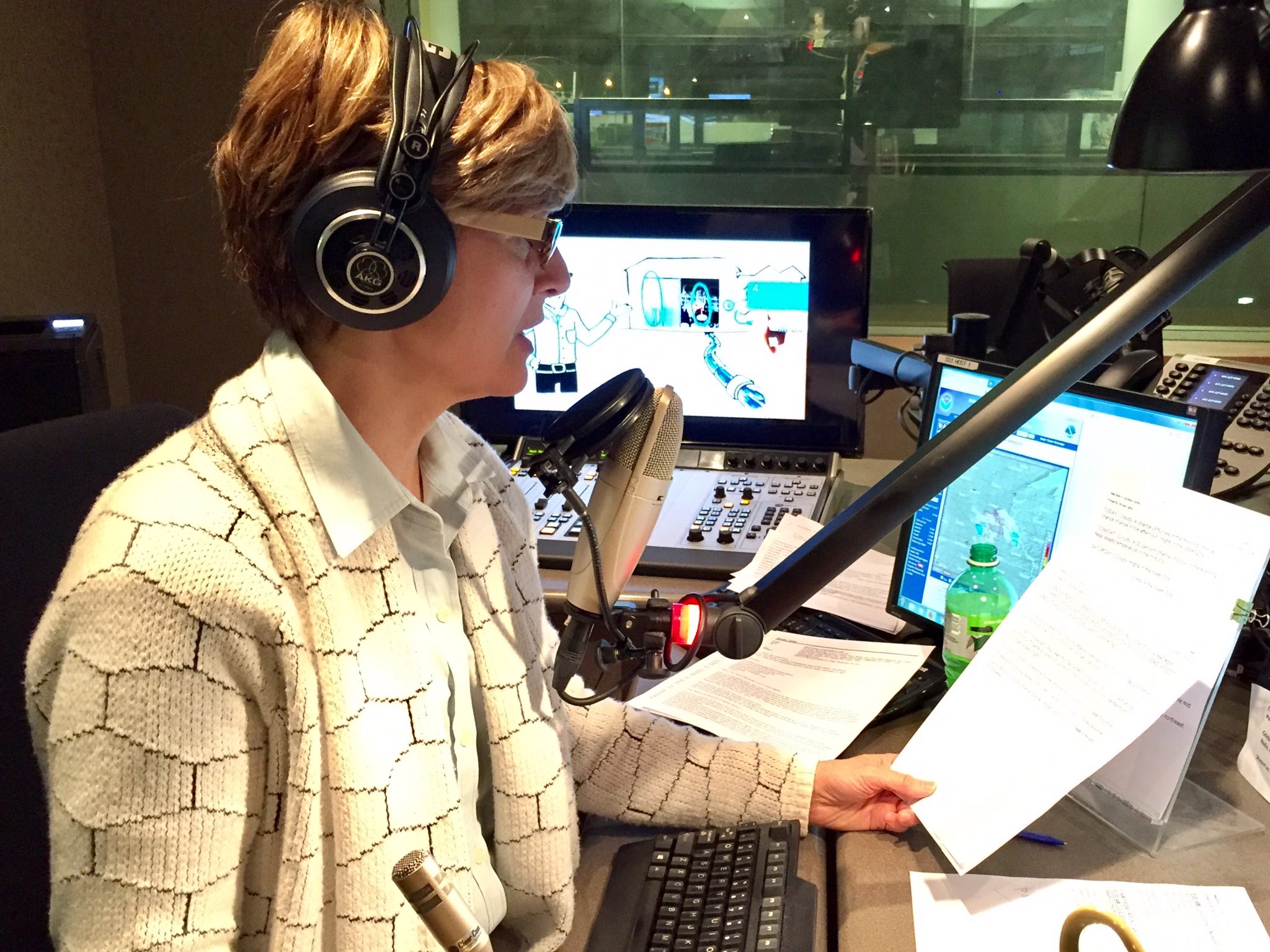 Tuesday January 16, 2018
(Subject to change as events dictate)
Until 9 a.m. – Morning Edition
MPR's Jon Collins reports that research from the University of Minnesota indicates farmers are much more at risk from ending their own lives than Minnesotans more generally. He looks at the factors that could lead some to suicide including lack of mental health coverage, stress and unwillingness to admit something is wrong.
Plus: What does the incident in Hawaii tell us about the possibility of an accidental nuclear war? The Egypst elections; President's Trump's ethics in review; and the pope in South America.
9 a.m. – MPR News with Kerri Miller (Chris Farrell hosts)
The economics of immigration. What are the benefits vs. the costs of immigration from an economic standpoint?
Guests: Randy Capps, Director of Research for U.S. Programs at the Migration Policy Institute; Shikha Dalmia, Senior analyst at Reason Foundation

10 a.m.- 1A with Joshua Johnson
Elegies And Effigies: Who Speaks For Appalachia? This region, defined both by proximity to its namesake mountain range as well as the culture that developed there, is usually presented to the nation through the work of translators: visiting journalists on assignment or locals who have escaped and can reflect on their hometowns from a safe distance.
But one person's experience can't possibly represent all 25 million Appalachians. Take, for instance, the most famous Appalachian translator of our times, J.D. Vance. His book "Hillbilly Elegy" is a bestseller that could land him in the U.S. Senate. But it also has a significant number of Appalachian critics who say his message misses the mark.
Guests: Elizabeth Catte, author of "What You Are Getting Wrong About Appalachia"; Roxy Todd, reporter West Virginia Public Broadcasting; Steve Almond, author of "Bad Stories: What the Hell Just Happened to Our Country," co-host, New York Times' Dear Sugar podcast.
11 a.m. – MPR News with Tom Weber
China doesn't want all our recyclables. Now what? A look at the future of recycling, now that China no longer wants as much of ours. Last year the U.S. sent nearly 4,000 shipping containers full of recyclable material to China every day. But on Jan. 1, all this changed. China's new regulations on imported recyclable material has led to a mountain of it on U.S. soil.
Guests: Wayne Gjerde from the Minnesota Pollution Control Agency; Kate Davenport from Eureka Recyling; and journalist Jason Margolis.
12 p.m. – MPR News Presents
From Neal Conan's Truth, Politics and Power series: "King Coal." The critical role coal has played in America's emergence as an industrial and military power, and what has become of the Trump administration's promise to "end the war on coal.""
1 p.m. – The Takeaway
The possibility of a government shutdown; A meeting about a nuclear deterrence strategy for North Korea; and the two-tiered justice system that allows social networks to give your data away.
2 p.m. – BBC NewsHour
The European Commission says it's going to wage war on plastics. The BBC will assess their battle planthe European Commission says it's going to wage war on plastics – we'll assess their battle plan; Lyse Doucet reports from a now peaceful Aleppo; and identifying a disease that killed nearly all Mexicans.
3 p.m. – All Things Considered
Nicholas Burns reviews a year of 'America First'; What legalized pot means for the military; remembering the Benny Goodman concert at Carnegie Hall, 80 years ago today.
7 p.m. – The World
It cost more than a billion dollars, and took years to build, but the US now has a brand new embassy in London. So why does President Donald Trump hate it so much? And a visit to British Columbia's Great Bear Rainforest, where hunting of grizzly bears has just been banned. Plus how an IRA bombing led the late Dolores O'Riordan of The Cranberries to write the hit song "Zombie."
8 p.m. – Fresh Air (Dave Davies hosts)
Guest: Peter Morgan, the creator of the Netflix series The Crown. In this series a young Queen Elizabeth and her husband Phillip adjust to a new life lived in the public eye, yet bound by the constraints and traditions of the British monarchy. Peter Morgan also wrote The Queen, and Frost/Nixon.