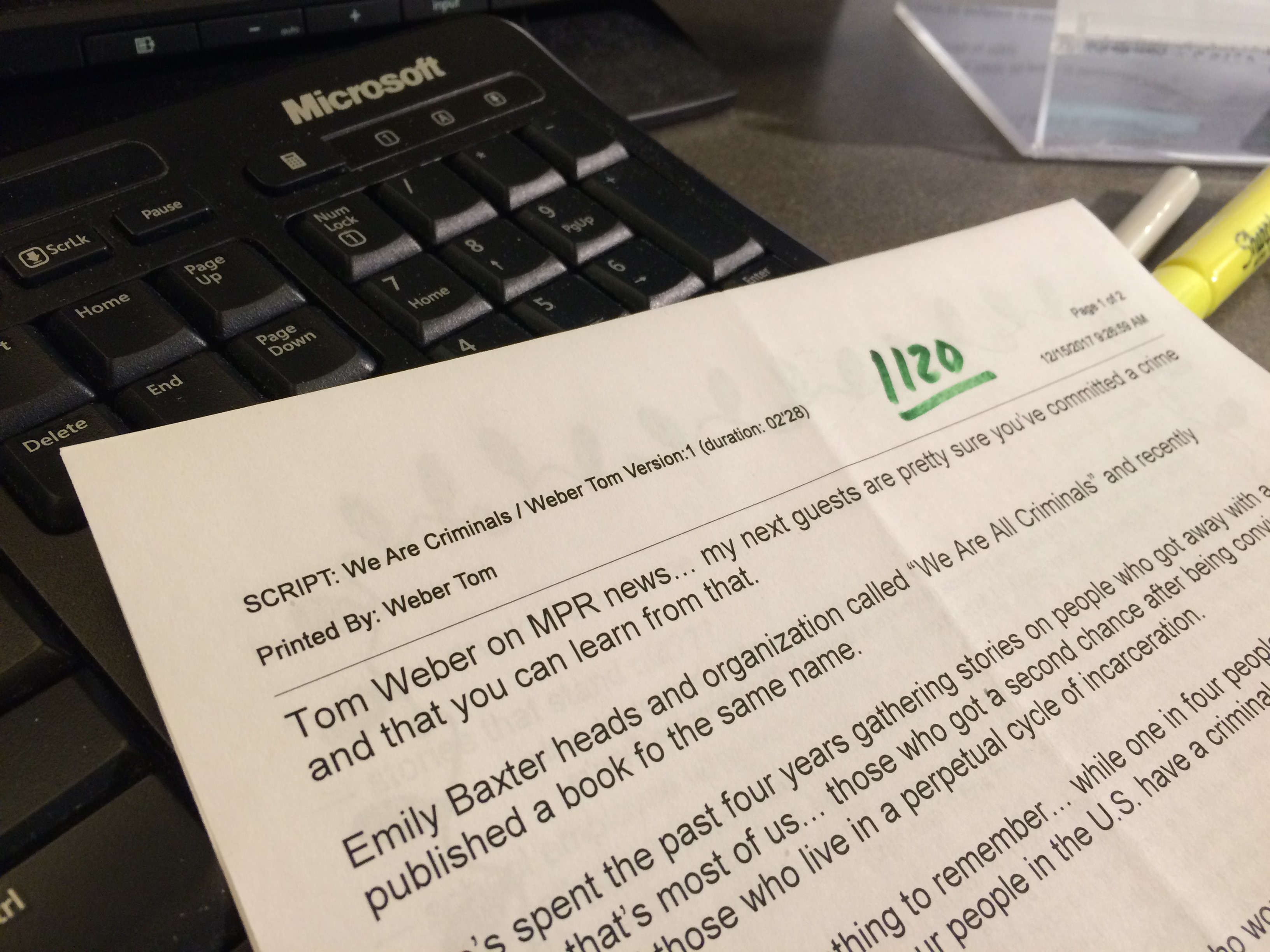 Thursday January 18, 2018
(Subject to change as events dictate)
Until 9 a.m. – Morning Edition
The Vikings game plan against Philadelphia this weekend; Mark Steil reports on dairy farmers who are struggling with low milk prices; the weekly Art Hounds segment; and Attorney General Lori Swanson on a net neutrality lawsuit.
Plus: Planet Money on bitcoins; The latest on the looming shutdown of government; and what effect Medicaid has on the opioid epidemic.
9 a.m. – MPR News with Kerri Miller
Does political experience matter? In the wake of President Trump's time in office and questions about whether Oprah might run for president, is political experience still necessary for political office?
Guests: University of Arizona Assistant Professor of Political Science Samara Klar; Michael Fauntroy, associate professor of political science, associate chair, and graduate program director at Howard University.
10 a.m.- 1A with Joshua Johnson
Bizarre Truth Triangle: The President, The Public And The Press. From dubbing media outlets "fake news" to sharing memes of network logos being physically harmed, President Donald Trump's attacks on the press have been aggressive.
None of his efforts have been successful at quieting journalists in the U.S., who are protected from the president by the First Amendment, but denouncing news outlets has influenced some repressive regimes around the world to follow suit, jailing and threatening journalists.
Guests: Indira Lakshmanan, chair in journalism ethics at the Poynter Institute andcolumnist for The Boston Globe; Tom Rosenstiel, executive director, American Press Institute, co-author of "Blur: How to Know What to Believe in the Age of Information Overload" and "The Elements of Journalism: What Newspeople Should Know and the Public Should Expect" ; Hugo Gurdon, editorial director, Washington Examiner.
11 a.m. – MPR News with Tom Weber
Can Twin Cities recycling plants keep up with demand? This week, MPR News host Tom Weber focuses on recycling. Today, he looks at the growing mountain of food waste in the Twin Cities and how it is composted.
Guests: Star Tribune reporter Eric Roper and Chuck Joswaik of Specialized Environmental Technologies.
11:45 a.m – Weber talks with Emmy Award-winning filmmaker Bob Poole, who shoots documentaries for National Geographic. He speaks tonight at the Fitzgerald Theater about the challenges of documenting nature in Africa. One of his recent projects focused on the rebirth of Mozambique's Gorongosa National Park. National Geographic Live is a four-part series at the Fitzgerald Theater.
12 p.m. – MPR News Presents
"The Inquiry: North Korea Deep Dive." Hosted by Ruth Alexander. One of the experts is Minnesota native Jean Lee, former AP bureau chief in Pyongyang North Korea. She's now a global fellow at the Wilson Center.
1 p.m. – The Takeaway
Facing an increase in immigration arrests,city leaders step in. Officials in one Minnesota county put taxpayer money into legal defense for non-citizens facing deportation.
2 p.m. – BBC NewsHour
Should computers be used to place refugees?
3 p.m. – All Things Considered
Joseph Shapiro continues his series on the abuse of the intellectually challenged; Don Gonyea talks to Trump voters yet again to see how they're doing; Ron Elving has the history of government shutdowns.
7 p.m. – The World
A young Iraqi man tells how ISIS destroyed his Christian faith. But while he may be losing his religion, he's finding something else.
8 p.m. – Fresh Air (Dave Davies hosts)
Former white supremacist Christian Picciolini was a teenager looking for identity and purpose when he joined a neo-Nazi group where he remained for nearly a decade. He eventually left the group, and now is an anti-hate activist and has written the new memoir, White American Youth: My Descent into America's Most Violent Hate Movement – and How I Got Out.