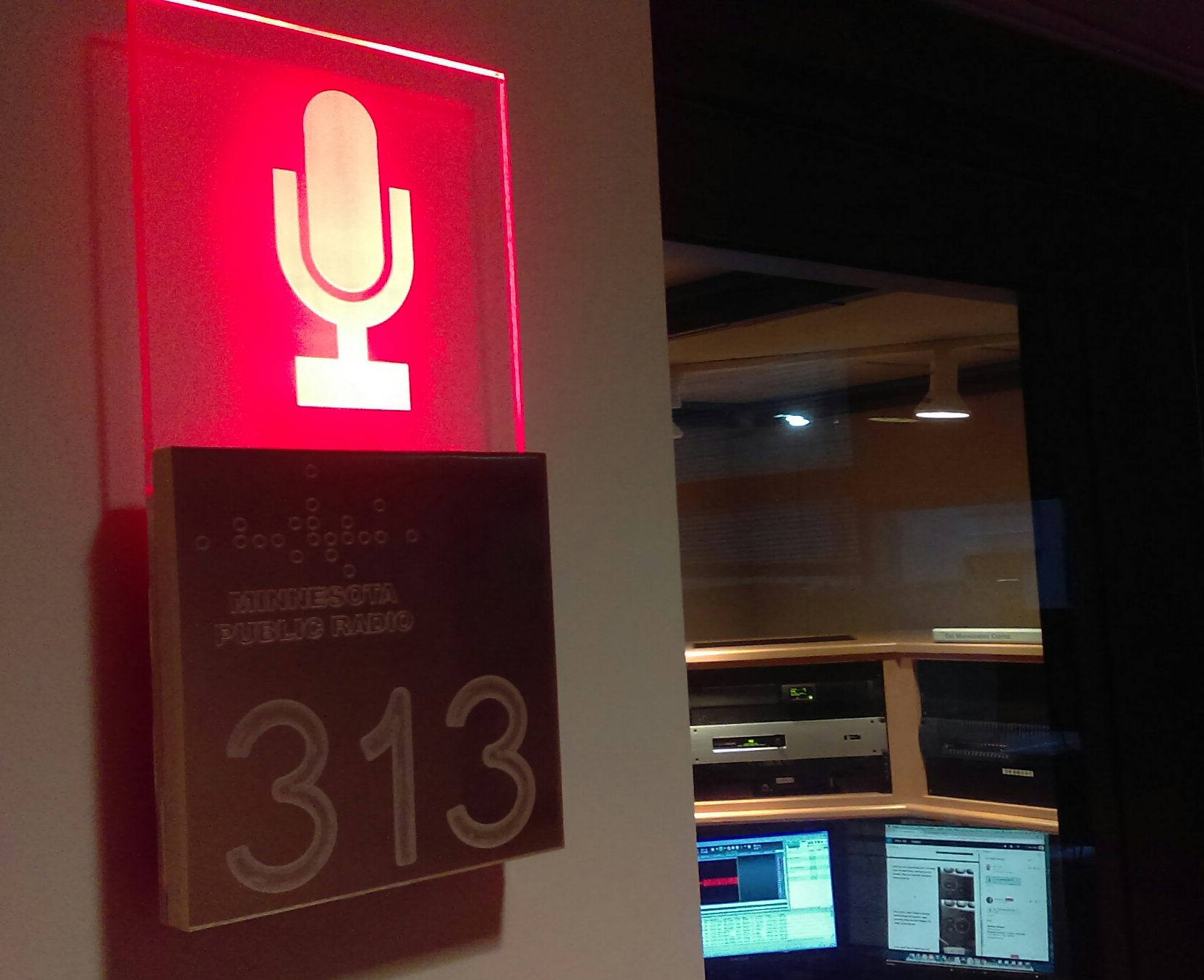 Tuesday January 23, 2018
(Subject to change as events dictate)
Until 9 a.m. – Morning Edition
An interview with Sen. Tammy Duckworth on Korea; the Oscar nominations; and neo-Nazi trollers.
9 a.m. – MPR News with Kerri Miller (Stephanie Curtis hosts)
The Children's Health Insurance Program is one of the most popular bipartisan federal initiatives. So why is it being used as a political football in the budget bill debate?
Guest: Joan Alker, executive director of the Center for Children and Families and a research professor at the Georgetown University
9:30 a.m. (Marcheta Fornoff hosts) – Why are we so bad at talking about grief? It's hard to know what to say to someone who is grieving, but Gabrielle Birkner and Rebecca Soffer are trying to make those tough conversations a little easier. Their new book "Modern Loss. Candid Conversations about Grief. Beginners Welcome," is unlike any other book about death you've ever read or, perhaps, intentionally avoided.
10 a.m.- 1A with Joshua Johnson
Have We Ever Had It So Good? Unemployment is down, the stock market is up, and new homes are being built. It s enough to make the president celebrate. But at the same time, wages remain flat and our trade deficit remains formidable. How good is the economy, really? And has it been good to you?
Host: Kai Ryssdal, host and senior editor, Marketplace.
11 a.m. – MPR News with Tom Weber (Marianne Combs hosts)
People with intellectual and physical disabilities are more vulnerable to sexual assault than the average person. Joseph Shapiro is taking a hard look at why this happens and what's being done to keep vulnerable populations safe. He joins guest host Marianne Combs and attorney Patrick Noaker, a local attorney who is prosecuting a case involving a young woman with Downs Syndrome who was attacked at a social event.
12 p.m. – MPR News Presents
Historian Marjorie Spruill of the University of South Carolina, author of "Divided We Stand: The Battle Over Women's Rights and Family Values That Polarized American Politics." How the simultaneous rise of the liberal feminist movement and the conservative pro-family movement in the 1970's played a crucial role in the development of our deeply polarized and bitterly partisan modern political culture.
1 p.m. – The Takeaway
What if the choice on legalized abortion was left to the states?
2 p.m. – BBC NewsHour
Kurdish leaders in northern Syria urge civilians to take up arms against the Turkish invaders; We look ahead to Brazil's trial of the century; and Hugh Masekela's life and legacy
3 p.m. – All Things Considered
A follow-up to the St. Paul school and snow problems; Marianne Combs looks at the co production of the Wiz from Children's Theater and Penumbra. Plus: The 50th anniversary of the Pueblo incident; a health report on e-cigs; Tom Gjelten reports on evangelicals and sexual sin.
7 p.m. – Beyond 'Me Too'
How to raise children to understand, respect, and refrain from harassment. "Beyond Me Too" runs tonight through Thursday at 7:00 PM on MPR News.
8 p.m. – Fresh Air
Phantom Thread is the new film starring Daniel Day Lewis about a renowned and obsessive fashion designer and the woman who is his muse and lover. Terry Gross talks with Paul Thomas Anderson who wrote and directed it