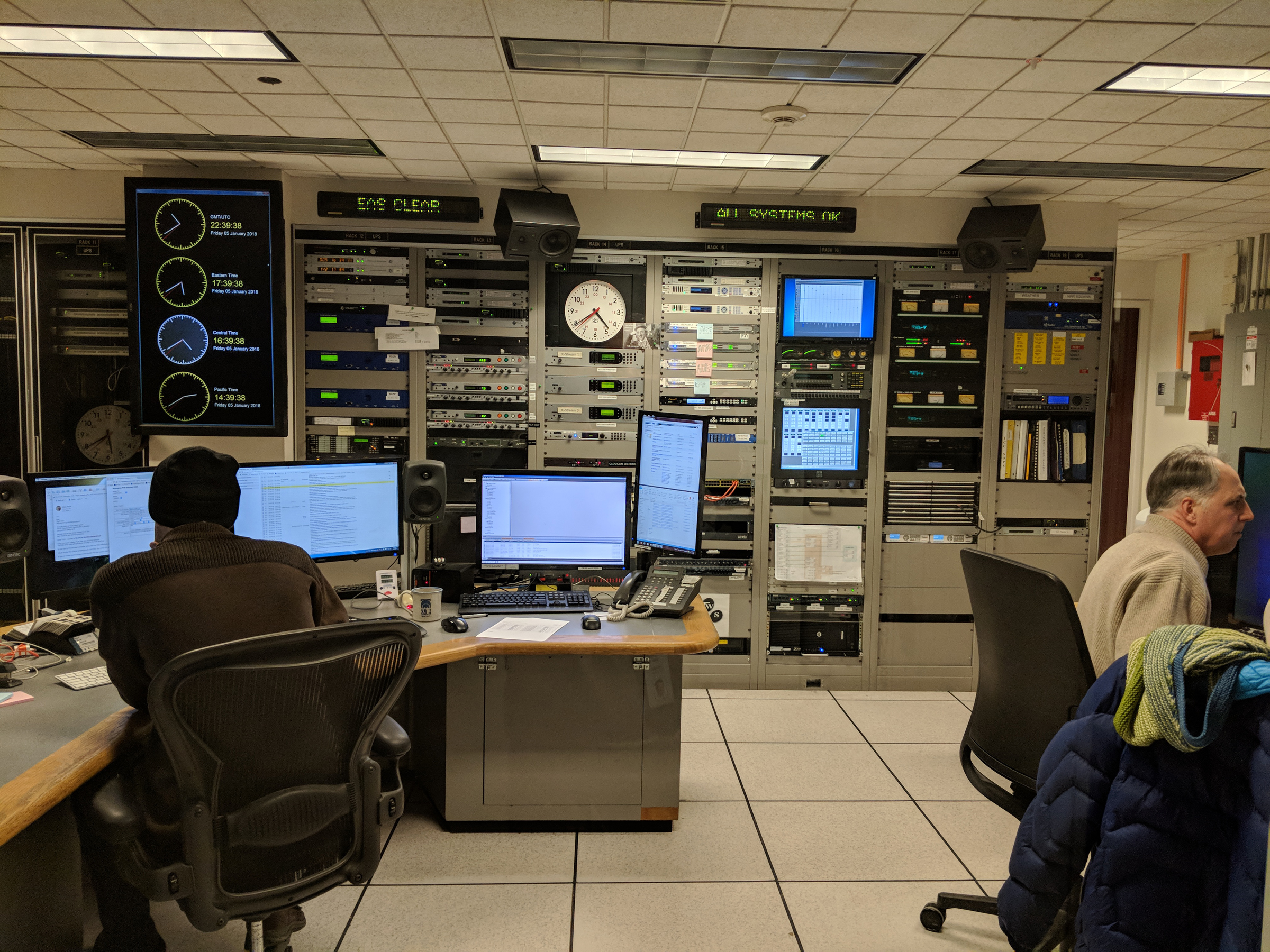 Monday January 8, 2018
(Subject to change as events dictate)
Until 9 a.m. – Morning Edition
Our recent Ground Level survey found a 10% higher level of hope among African Americans in Minnesota, relative to the white population. To find out more, we're convening a conversation on hope in North Minneapolis in partnership with the Hawthorne Neighborhood Association. Marianne Combs has the story.
Plus: Subsidizing housing for teachers; a tally on the 75th Golden Globes; the fallout from the Justice Department's crackdown on legalized marijuana; and why more restaurants are rejecting cash.
9 a.m. – MPR News with Kerri Miller
Host of the Political Junkie podcast, Ken Rudin, will join host Kerri Miller to talk about the week's news.
9:30 a.m. – Are partisan divisions wider than fissure from race or class?
Guest: Suzanne Chod, associate professor of political science at North Central College in Naperville.
10 a.m.- 1A with Joshua Johnson
Tales From The Crypto: Bitcoin, Blockchain And The Future Of Money Bitcoin turned eight years old this month, but many people are only just now learning about the cryptocurrency. One reason for its sudden rise to prominence is its ballooning value – over $14,000 as of January 4. Bitcoin has attracted a big investment from Peter Thiel, but also dire warnings that it's all just a bubble. Bitcoin isn't the only cryptocurrency out there. Litecoin, Ethereum and others are giving investors new options. But what is it?
Guests: Peter Van Valkenburgh,director of research, Coin Center; Errol Henry, founder, The Bitmeister; Iliana Oris Valiente, founder, Collider X; managing director and global block chain innovation lead, Accenture.
11 a.m. – MPR News with Tom Weber
African Americans in Minnesota are more hopeful than their white counterparts. That's according to a survey the APM Research Lab conducted last year, which found 82% of white Minnesotans generally hopeful about the future, and 93% of blacks.
In a state noted for its socioeconomic disparities, we want to have conversations to find out what this hope is made of. But that hope shouldn't be a surprise to anyone, according to the panelists convened for an event in north Minneapolis last week to discuss the survey results. Host Tom Weber joined Lissa Jones, host of the show "Urban Agenda" on KMOJ to lead the conversation. It took place at Farview Park in north Minneapolis, as part of a monthly event called the Hawthorne Huddle.
Weber and Jones were joined by two guests: April Graves with the Minneapolis Health Department and a Brooklyn Center City Council member; and Terrall Lewis with the Minneapolis Youth Coordinating Board.
12 p.m. – MPR News Presents
Neuroscientist Matthew Walker, author of "Why We Sleep: Unlocking the Power of Sleep and Dreams." He spoke at the Commonwealth Club of California.
1 p.m. – The Takeaway
The Constitution guarantees the right to a speedy trial. But that can mean years in Mississippi. And they're not alone.
2 p.m. – BBC NewsHour
Dozens missing and fears of an environmental disaster off the coast of China as an oil tanker burns.
3 p.m. – All Things Considered
The Minneapolis City Council gets new leadership today. Council members elect a new president and receive committee assignments. New mayor Jacob Frey also has a public inaugural today. MPR's Brandt Williams will have a report.
Ross Terrell previews the college football championship game; Joseph Shapiro reports on the epidemic of sexual abuse; Asma Khalid has an installment of "Is my job safe?" Today: furniture maker.
7 p.m. – The World
A top international editor at the BBC has resigned from her post, in protest over the fact that men with the same title were paid at least 50 percent more than she was. Carrie Gracie says she's not looking for a bigger salary, but for true gender equality from her employer. The BBC, which co-produces The World, denies any systemic discrimination against women on its staff.
8 p.m. – Fresh Air
The origins of the deadliest wave of drug overdoses in American history — and some of the new public health approaches being tried as alternatives to punishment. Vancouver is experimenting with prescription heroin. Terry Gross talks with German Lopez, a senior reporter for Vox, who's been covering drug policy since 2010.