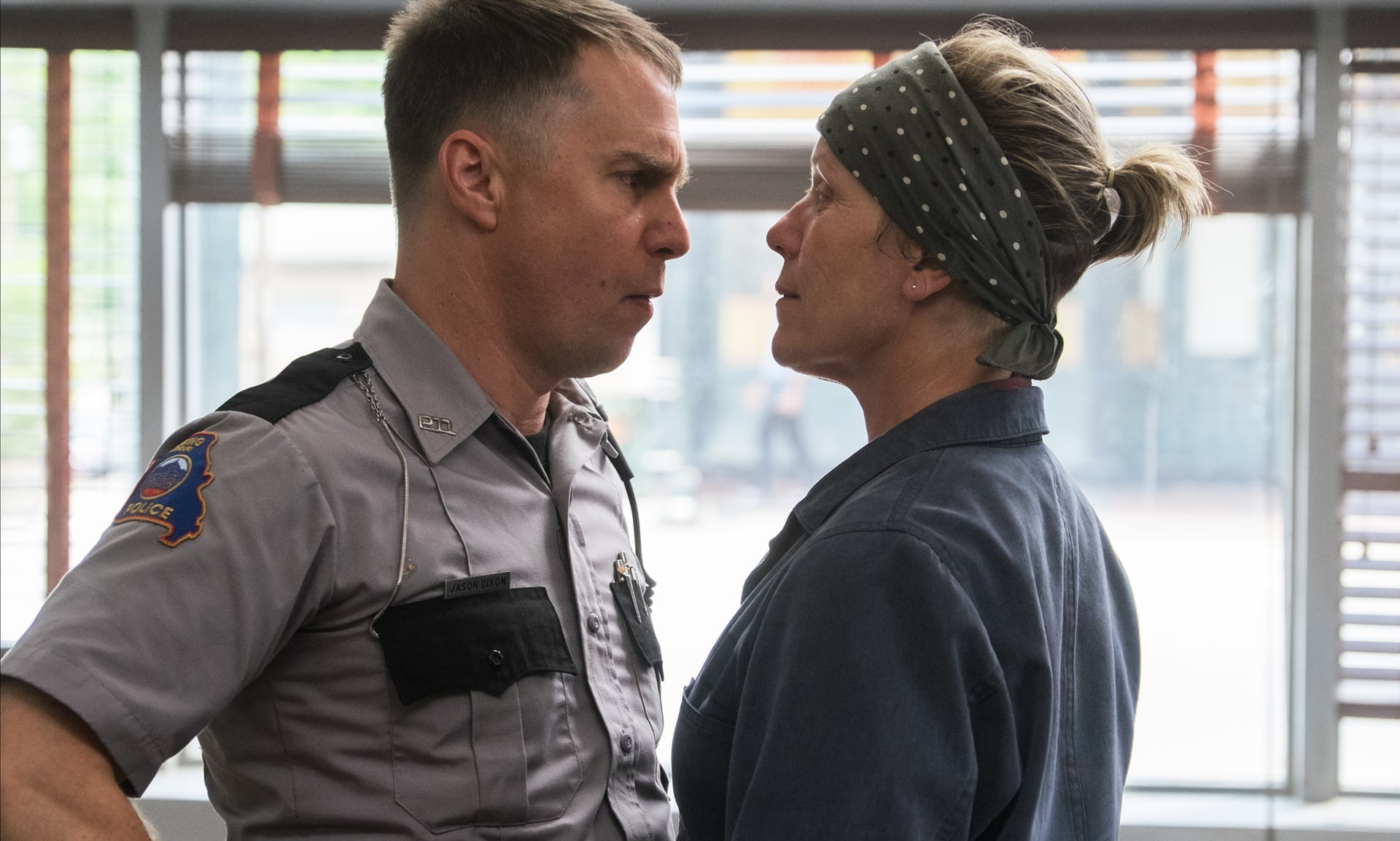 Lost in the Golden Globe Award's focus of the protest against sexual harassment (which, in turn, was lost in the distraction of whether Oprah Winfrey should run for president) is the real-world's intrusion into the work of art that won best picture: "Three Billboards Outside Ebbing, Missouri."
When's the last time a "best picture" was so thoroughly hated?
There are cultural expectations of artists but it's been awhile since a film that won best picture (I can't explain the Golden Globe's shutout of The Big Sick, so don't ask) has apparently so disappointed people who wanted it to confront themes that society refuses to confront.
Here's the plot (obvious spoiler alert):
Mildred Hayes (Frances McDormand) buys three billboards alongside a rural road to publicize the fact her daughter was raped while she was dying at the hands of her assailant. They criticize police chief Bill Willoughby (Woody Harrelson, playing the part of Woody Harrelson playing a part) for not solving the crime. Jason Dixon (Sam Rockwell), a racist loser of a deputy, grieving over the suicide of the police chief (he had cancer), throws the owner of the billboard company out a window and beats him in the street (while the new "clean" police chief — an African American — watches).
McDormand's character, believing Dixon burned her billboards, firebombs the police station, not knowing that the racist deputy is inside. But, he rescues the investigative file and jumps through the flames, severely burned. Later he overhears a bar conversation with someone claiming credit for the original killing, which somehow reveals the true identity of the killer (who wasn't the person in the overheard conversation), who lives in Montana Idaho.
McDormand and a chastened Rockwell set off to kill the killer, verbalizing doubts about whether they really want to do it as the movie ends.
It's a good movie, well acted. It entertained. But people want the movies to do more, at least if they're going to use social issues as themes.
Richard Lawson at Vanity Fair, for example, didn't think Rockwell should have won a Golden Globe for best supporting actor.
Maybe I'm just mad that Three Billboards Outside Ebbing, Missouri won a whopping four awards. The film's star, Frances McDormand—good old irascible, sensible, straight-talkin' Frances McDormand—wasn't a disheartening win. But to then see Sam Rockwell's racist-with-a-heart-of-gold character rewarded, and writer-director Martin McDonagh's seriously spotty screenplay win, and then the whole thing take best drama? That was unpleasant. Three Billboards certainly has its fans, but from a lot of angles, a straight white male's sneaky apologia for his kind is not really the movie for this particular moment.
Except that Rockwell did a fine job of acting and isn't that what the award is for?
Can an actor playing the part of a racist cop win an award in 2018?
Sam Rockwell just won an award playing a policeman who tortured a black person. So yeah, time's kinda up. But also kinda not.#GoldenGlobes

— FREEYONCÉ (@kevinrfree) January 8, 2018
At BuzzFeed, Alison Willmore objects to a portrayal in the town of "good people." That's a loaded term, she says, but doesn't say why, although it may reference a presidential excuse of white supremacists as "good people". The real world, again.
But Willmore's chief complaint is that Dixon's racism isn't the story, a marginalization of people of color in the — wait for it — real world.
Dixon's behavior, and the way it's tolerated by others, is depicted with a matter-of-factness that's striking — but not nearly as striking as the disinterest the film has in actually engaging with that racism. It's a disinterest that becomes clearer as Dixon becomes increasingly central to the last act of the movie, eventually starting to reckon with his anger and his brutality, but never with his bigotry. He doesn't exactly end up redeemed, but while his character gets deepened and complicated and made miserable, there's no further discussion of his horrifying past.

Rockwell, who leans mesmerizingly into the character's sloppy self-loathing, has been getting Oscar talk since Three Billboards premiere at the Venice Film Festival in September. But as the movie has started to play to national audiences, the glowing critical acclaim it's racked up has been countered by other writers wondering why its flippancy — not just about racism, but about racist police brutality — hasn't gotten the same attention as its acting has. In letting Dixon's attitude skate by unchallenged, the film doesn't just turn a vague Darren Wilson figure into this sad clown. Instead, like the New York Times' much-criticized Nazi-next-door piece, it humanizes a hate-filled man without offering anything close to the same empathy to the people on the receiving end of that hate.
Because in the real world that this movie is commenting on, when cops shoot people or maim people or torture people, the defenses for those police is always about their feelings. "I was scared for my life." "The suspect made furtive movements."

— Gene "GD" Demby (@GeeDee215) December 10, 2017
Aside from letting racism slide, even the sexual abuse and murder of a woman, the whole underpinning of the plot, isn't confronted. And that's one of the things the movie got right, argues critic Tori Bilcik.
Even killing a rapist wouldn't bring Hayes the closure she craved. This is a reality for so many victims; jail time or death could never undo the trauma done by acts of sexual violence, and closure is sometimes impossible to find.

As a notorious binge-watcher of Law and Order: SVU, I know mainstream media's depictions of sex crimes are too idealistic. The police department is always on the victim's side, and justice is almost always won in the end of. But Three Billboards felt real. It doesn't glorify police departments' role in obtaining justice, and it doesn't solve the crime. It tells you a raw story about struggling to move forward from trauma.
Bilcik isn't going to like John Winters, who wrote his review for WBUR. He didn't like the victim, so he didn't care she was raped and murdered. The character, he says, wasn't likable.
I found myself not caring about Mildred's plight, left only to enjoy McDormand's angry swagger and the nasty bits of dialogue McDonagh gives her. Angela, the victim in all this, is not a delineated character we might actually mourn the passing of, but the one time we see her, in a short flashback, she's the personification of a teenage witch, and I don't mean a charming one like Sabrina.
Clearly the film didn't meet the expectations of its critics, of course, but could it? Is it fair to ask its reach to meet its grasp when real life can't on social issues? What constitutes confronting the issues in a satisfactory manner in under two hours?
With the Golden Globe win, Three Billboards Outside Ebbing, Missouri arguably becomes the favorite at the Oscars, warts and all. Voting for the motion picture academy's nominations ends on Friday and the post-Sunday night criticism might influence members to think again whether the film was as good as they might have initially thought it was.
If they do, by the way, The Big Sick would be a fine alternative.
Related: Pop Culture Happy Hour: Revenge, Redemption, And 'Three Billboards' (NPR)