Photographer Sean Haffey was in a perfect position to get a shot of Lara Gut, the Swiss skier who fell during her run at the women's giant slalom at the Olympics.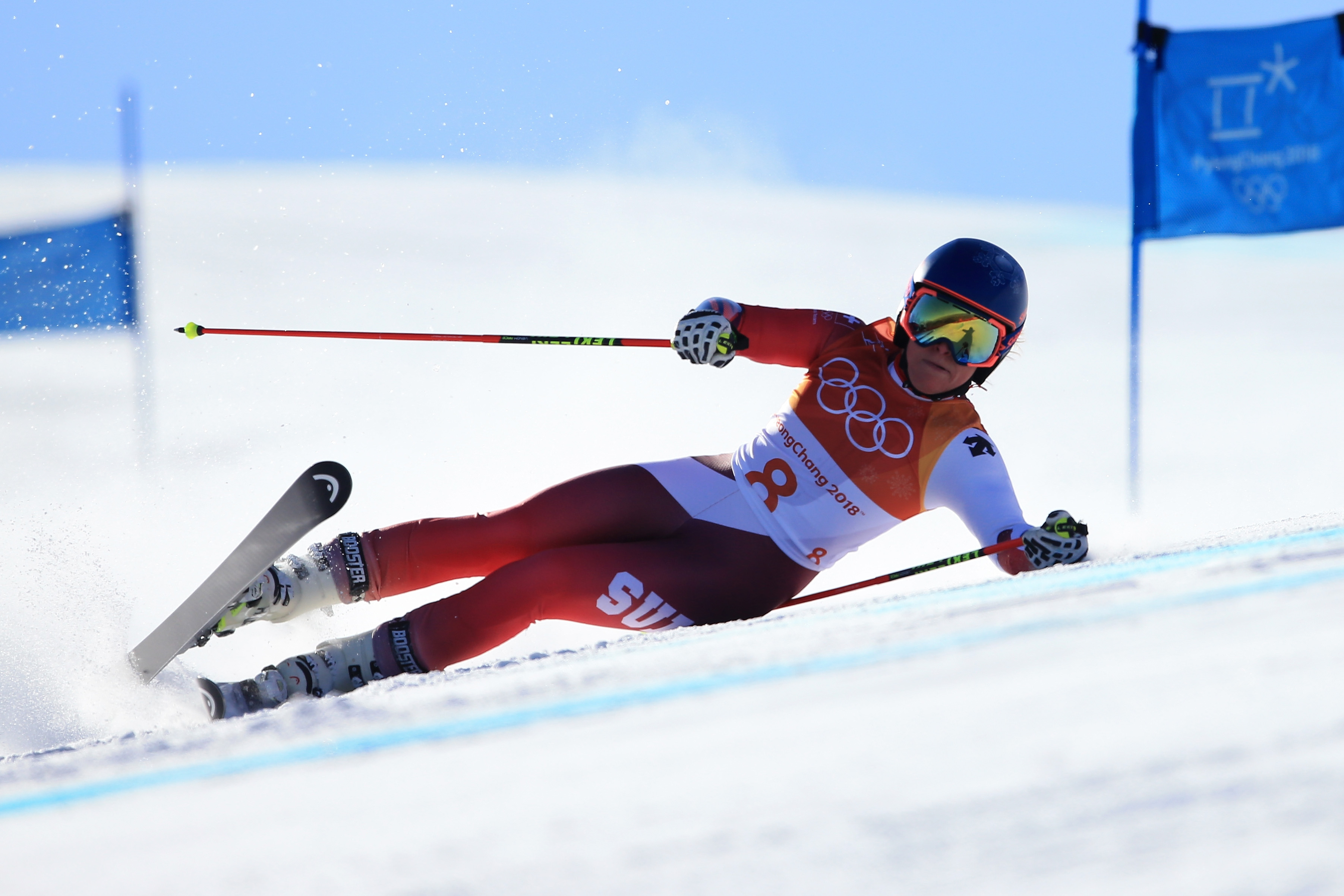 Haffey didn't even have to get closer for an even better shot, because Gut, gravity, and momentum were taking care of that.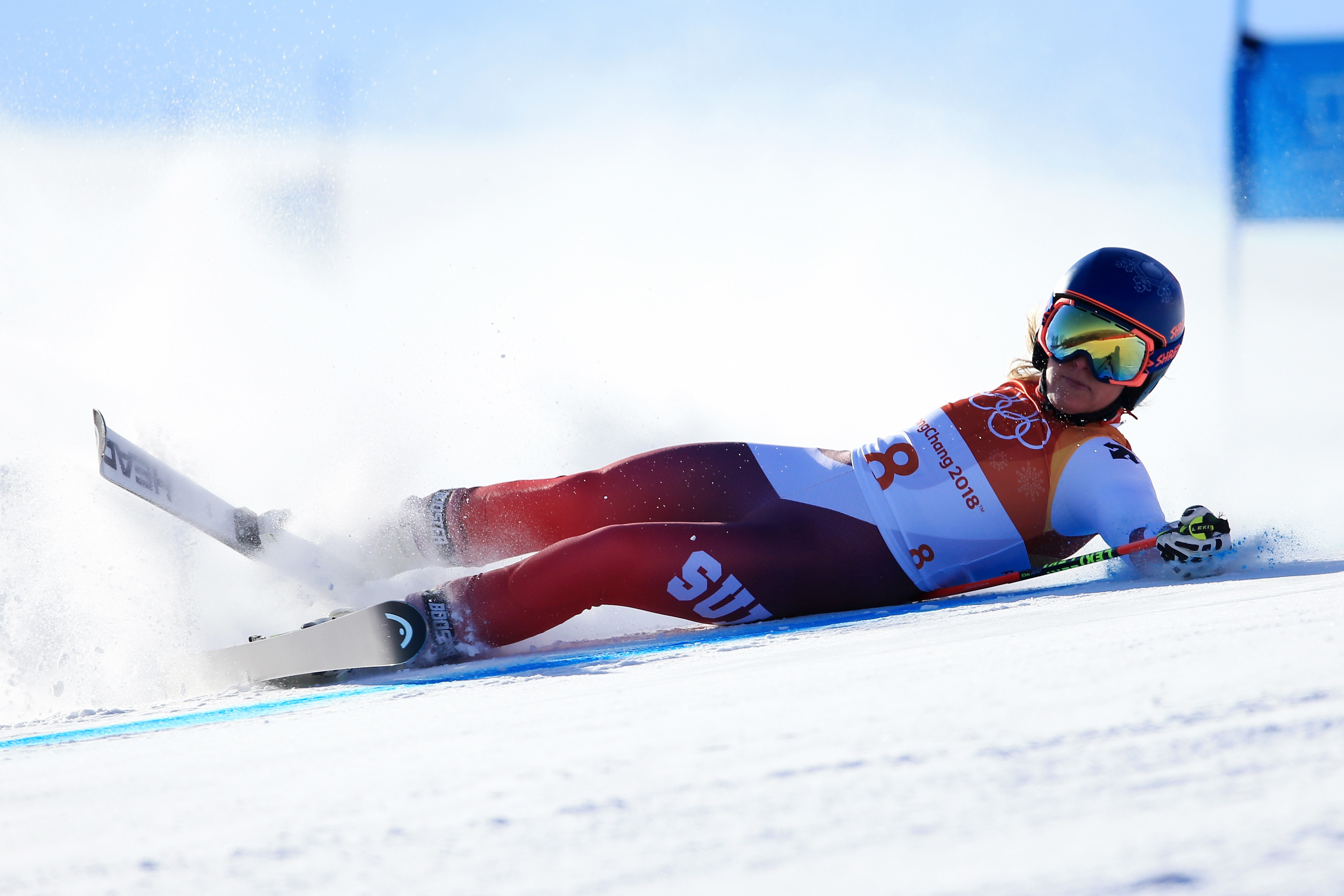 Haffey kept firing his camera right up until Gut wiped him out.
They're both OK.