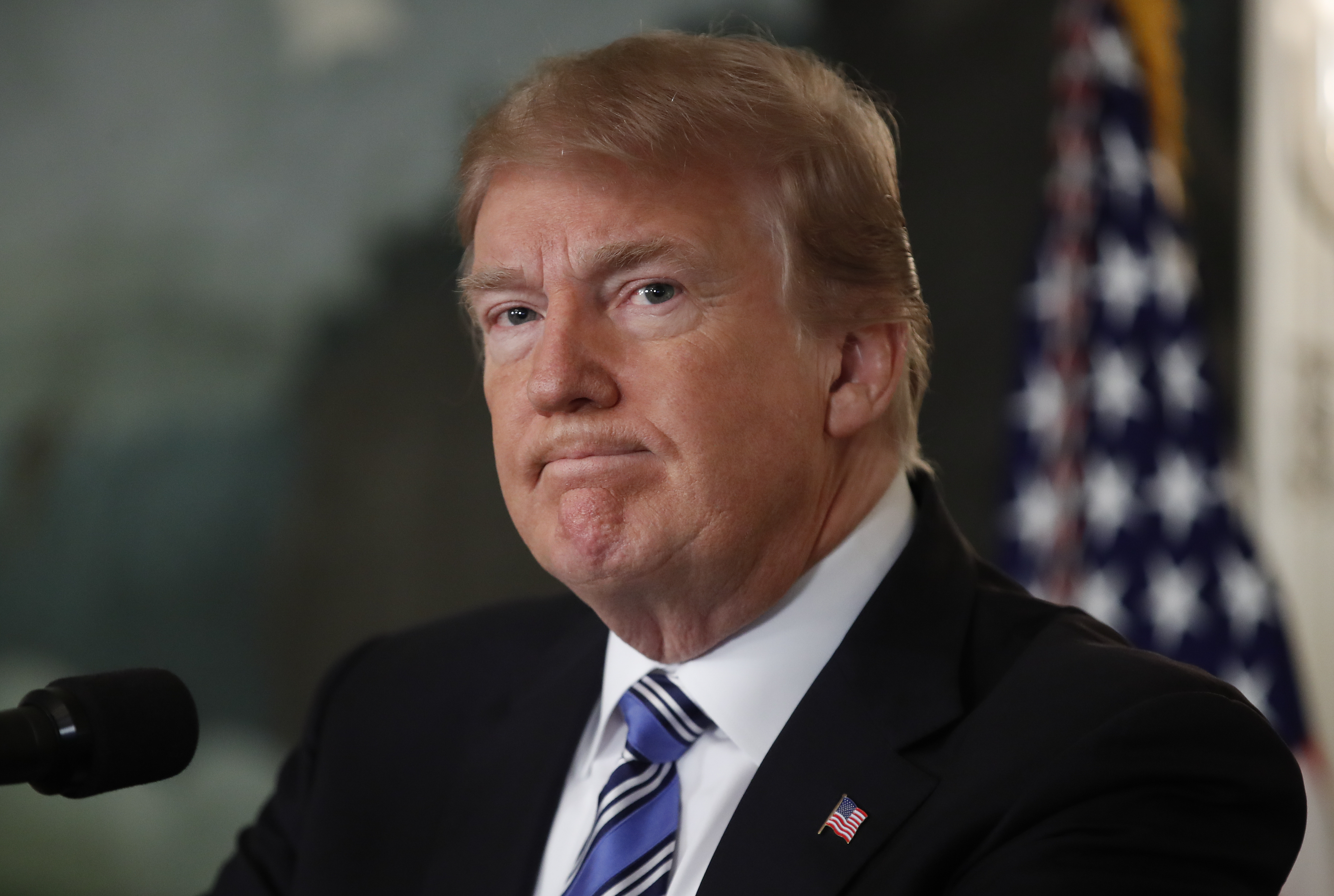 It's been nearly 14 years since I worked on an important project at MPR News that focused on a broken mental health system and identified solutions to it and, aside from some minor successes, advocates for improved access to mental health care are saying the same thing today they were saying 14 years ago.
Politicians — mostly Republicans, the record shows — have a way of embracing mental health care access only when there's talk of taking their guns.
President Trump pointed to the Florida shooter's mental health. House Speaker Paul Ryan said "there may be some mental health issues with this shooting."
"We are committed to working with state and local leaders to help secure our schools and tackle the difficult issue of mental health," the president said.
Florida Republican Gov. Rick Scott told reporters that the chief focus among officials is having "a real conversation" about both school safety and mental illness in the community.
Oh, let's.
"We really need to look at the big picture," says Ron Honberg, senior policy advisor at National Alliance on Mental Illness. "When you start peeling back the component parts, I can't say that there's been wholesale support."
He's being polite.
Dr. Lawrence Siegel, dean of Yeshiva University's Ferkauf Graduate School of Psychology, seems to be one of the few people noticing the disconnect, writing in the New York Daily News this afternoon.
"If the government needs to do a better job, why has funding of mental health services been severely decreased in recent years?" he asks.
In fact, the Trump administration's 2018 federal budget includes a 26% cut to community health services, according to the Center on Budget and Policy Priorities, and states across the nation have responded by slashing their allocations to community based mental health service providers because of these cuts.
Want to guess what state is at the bottom of the list when it comes to mental health funding? Spoiler alert: it's Florida.
The sad fact is that every time there is a mass shooting, our politicians raise the issue of mental health concerns that we need to address.

Talk is cheap. President Trump and Congress must immediately formulate and then enact a comprehensive and fully funded plan to ensure that everyone in our country — children, adolescents and adults — has access to necessary mental health care that they require in order to become fully functioning and productive members of our society.

Only then can we even hope to help reduce the number of tragic mass murders.
Susan Matthews, writing on Slate, isn't ready to make a diagnosis of the Florida shooter. But, hypothetically, she says, this is how America has service his mental health needs.
For one thing, nearly a year ago, Trump reversed a law that would have made it harder for people with mental illness to get guns. The law had been drafted following the Newtown, Connecticut, shooting that killed 20 children and eight adults (including the shooter and his mother).

The president did not offer an explanation for his reversal. Then, in the subsequent months, Trump crusaded for several iterations of new health care policy that would have obliterated mental health care access. His namesake bill, which did not pass, had provisions to roll back mandates that required Medicaid to cover mental health care.

The Senate bill, which also did not pass, would have allowed private insurers to remove mental health care from the list of essential benefits they are required to pay for. This legislation dovetails with how Trump talks about mental health issues—he relies on platitudes about strength rather than taking it seriously as a medical issue, and he flattens issues of drug addiction into demonstrations of personal failure that he assumes could have been fixed if people had just a little more willpower.

Given all of this, I have extremely limited faith in Trump's ability to "tackle the difficult issue of mental health."
Matthews notes it's not mental illness that's behind many mass shootings; it's anger.
Research confirms that mental health and mass shootings are not well linked, but who's going to check when the wagons are circled and the weaponry of blaming mental illness is drawn?