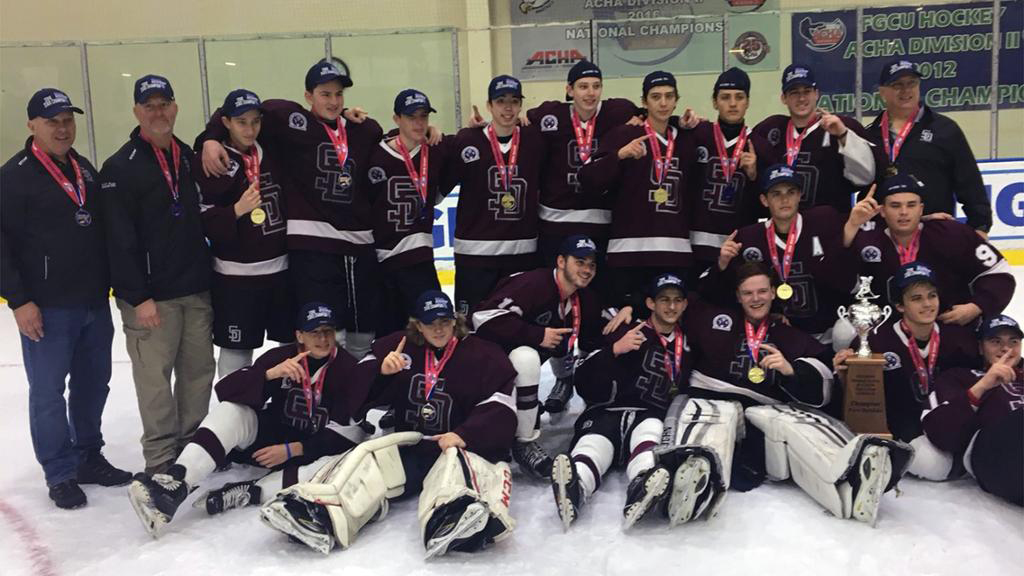 In about a month, this is going to be the most popular team in the state of hockey, which is saying something considering that's nearly the time when the NHL playoffs.
They're the kids from the Marjory Stoneman Douglas High School, where 17 people died in a mass shooting earlier this month.
They entered the Florida state hockey ranked last in the four-team field. Now, they're state champions.
"We almost didn't even come here, because we didn't know if we wanted to play or not," senior Ronnie Froetschel tells WBBH. "I was glad to be alive, and I live for them now."
The players put their championship medals on the school's memorial to the fallen students and teachers.
They'll travel to Minnesota in late March for the national high school championship, which will be held in Plymouth.