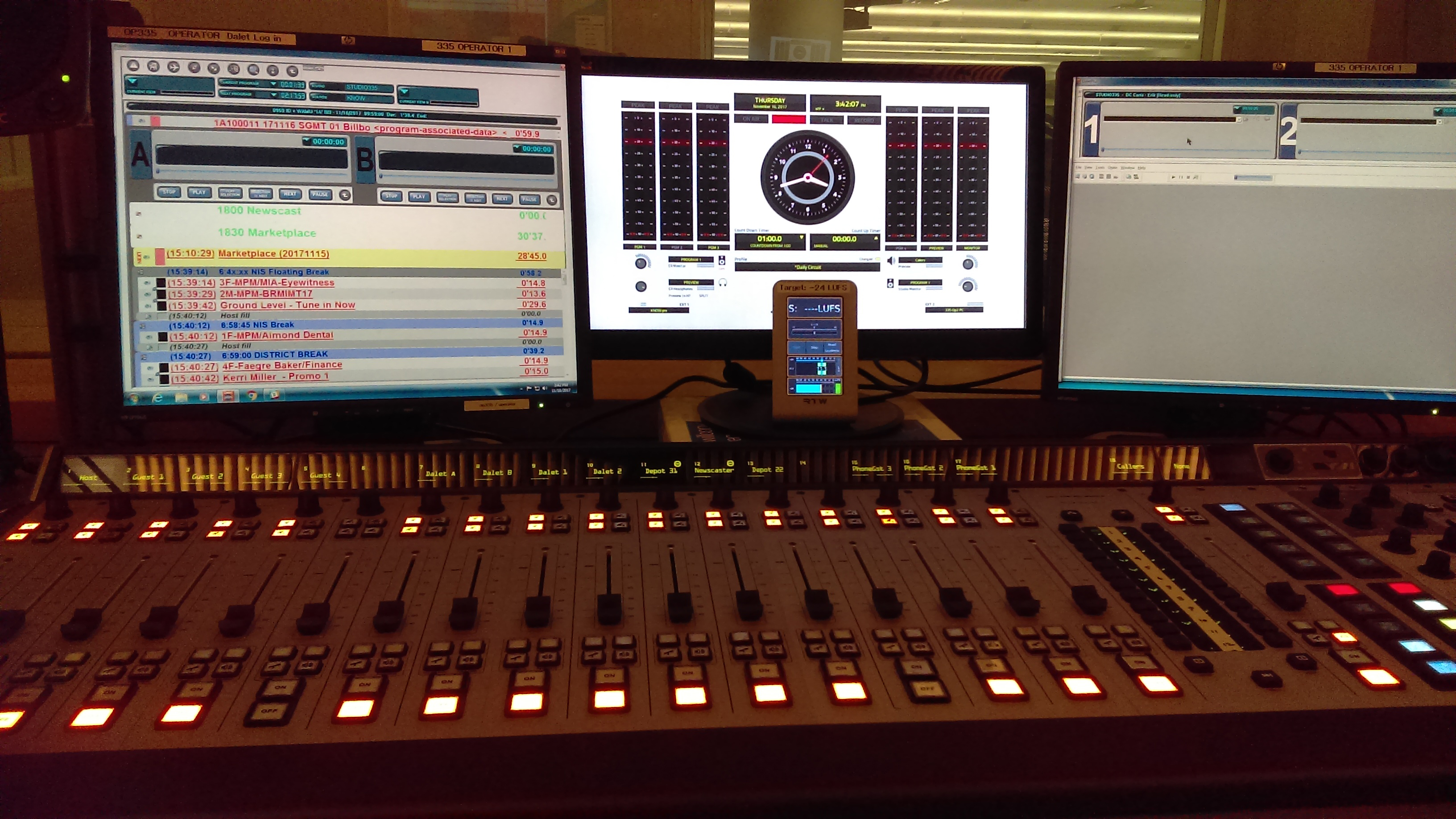 Monday February 12, 2018
(Subject to change as events dictate. Frequent pledge drive breaks)
Until 9 a.m. – Morning Edition
Bringing wireless broadband to rural Minnesota; the latest on the possible St. Paul teachers strike; Are smartphones addictive?Immigration and Mexico; Emergency alert flaws; and Judy Blume turns 80.
9 a.m. – MPR News with Kerri Miller
Political Junkie Ken Ruden.
9:20 a.m. – What's the American job worth? As bids poured in to host Amazon's second headquarters, so did the promises of huge tax breaks. Many big corporate incentives are for manufacturing, which for generations fueled our economy and defined our national identity. But as the economic landscape shifts, an important question arises: are these deals worth it?
Guests: Shawn Johnson, reporter for Wisconsin Public Radio; Matthew Mitchell, director of the "Project for the Study of American Capitalism" at the Mercatus Center at George Mason University; William 'Sandy' Darity, professor of public policy at Duke University.
10 a.m.- 1A with Joshua Johnson
What does a fair congressional map look like? Pennsylvania lawmakers are under a court order to figure that out. Who draws the lines?
10 a.m.- 1A with Joshua Johnson
Pornography can give teenagers a very skewed perspective on sexuality and intimacy. That's got some folks considering a new kind of sex education: what you might call "porn literacy". Parts of the country are changing their minds, and their laws, about equipping young people to discern reality from fantasy.
12 p.m. – MPR News Presents
A November 2017 broadcast of the Westminster Town Hall Forum. The featured speaker is James Forman, Jr. He's a law professor at Yale University and author of the book, "Locking Up Our Own." Forman also founded the Maya Angelou Charter School serving incarcerated and troubled youth. His talk is titled, "Crime and Punishment in Black America."
1 p.m. – The Takeaway
How nostalgia can outweigh diversity on the small screen. If you're a person of color you really never saw yourself on screen.
2 p.m. – BBC NewsHour
A crunch meeting on the fate of the South African president; The Israeli prime minister reveals he's in talks with the US over annexing settlements in the West Bank; And why the future is black – at least where Hollywood action films are concerned.
3 p.m. – All Things Considered
Details from the afternoon news conference on the contract settlement between St. Paul Public Schools and teachers. Plus: New Hampshire's anonymous lottery winner; what an infrastructure improvement plan might look like; Michelle Obama's portrait unveiling.
7 p.m. – The World
How a Yemeni-American became the Monk of Mokha. A young man from San Francisco sneaks into the Yemen civil war. He's not a spy. He's not a journalist. He's a coffee trader buying up the most prized coffee beans on the planet.
8 p.m. – Fresh Air
Kate Bowler is the author of the new memoir, Everything Happens for a Reason (and other lies I've loved) about what it's like to have stage four cancer in her 30s. She's also a wife, mother, and an assistant professor of history at Duke Divinity School. She also has a podcast and a blog. Her previous book Blessed: A History of the American Prosperity Movement, is the first history of the movement based on divine promises of health, wealth, and happiness.