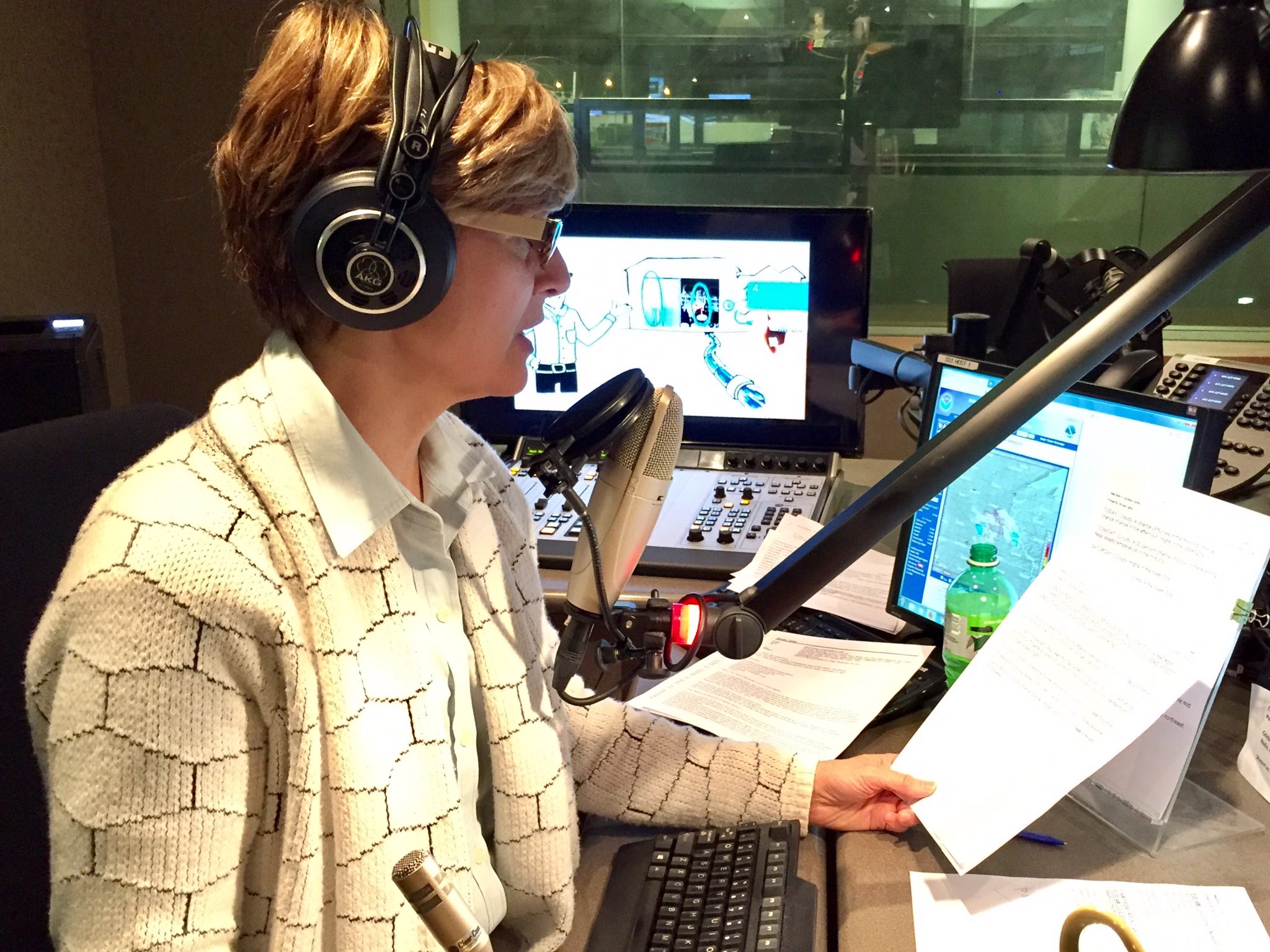 Monday February 5, 2018
(Subject to change as events dictate)
Until 9 a.m. – Morning Edition
How did the businesses on Nicollet Mall do during Super Bowl festivities? A caucus preview. A profile of Olympic curler Aileen Geving. And a look back at some game that was played somewhere yesterday. Plus: Daily, leafy greens tied to sharper memory, the art of bond investing, and a tipping point for tech.
9 a.m. – MPR News with Kerri Miller (Stephanie Curtis hosts)
Ken Rudin will join Stephanie Curtis for his usual discussion of politics.
9:20 a.m. – Web monopolies.
Amazon just announced the launch of a new healthcare company together with Berkshire Hathaway and JPMorgan Chase. But how big is too big? Are companies like Amazon and Google our eras new monopolies?
Guests: Lina Khan, director of Legal Policy at Open Markets Institute; Alex Shephard, Staff Writer at The New Republic.
10 a.m.- 1A with Joshua Johnson
Conservatives say there's been a "deep state coup". Others say this kind of talk is dangerous.
This kind of tension – perhaps with less hyperbole – is nothing new, but law enforcement is one of the most powerful arms of any government. When it gets labeled as the enemy, who is left to defend us?
Guests: Jens David Ohlin, vice dean and professor of law, Cornell University; Jordan Fabian, White House Correspondent, The Hill; Garrett Graff, author of "The Threat Matrix: The FBI at War in the Age of Global Terror"; Rep. Mike Quigley, Democratic Rep. on the House Intelligence Committee.
11 a.m. – MPR News with Tom Weber (Mike Mulcahy hosts)
DFL candidates for governor.
Guests: Rebecca Otto, Tina Liebling, Erin Murphy, Paul Thissen, Chris Coleman, Tim Walz.
12 p.m. – MPR News Presents
St. John's University/College of Saint Benedict economist Louis Johnston, speaking at the University of Minnesota about "The Liberal Arts and the Wealth of Nations." How do economists best understand what's really going on in the world?
1 p.m. – The Takeaway
One author's hope for her new work. Ijeoma Oluo on her new book "So You Want To Talk About Race," part of a special book club this month called "Reading the Reckoning. "
2 p.m. – BBC NewsHour
Is the South African president, Jacob Zuma, about to be forced from office? Reports of a chlorine attack on a rebel Syrian town. And the Ethiopian workers being deported from Saudi Arabia.
3 p.m. – All Things Considered
Saudi Arabia's anti-corruption campaign; an alternative ER for opioid overdose cases; the Falcon Heavy rocket launch; Philadelphia is burning; the show wraps up in downtown Minneapolis; a review of today's MPR forum with DFL candidates for governor.
7 p.m. – The World
People with famous names. A British woman, for example, who picked a Twitter handle with her own name: @Ivanka. You can imagine the tweets she's getting these days.
8 p.m. – Fresh Air
In her new memoir I am, I am, I am, Irish writer Maggie O'Farrell talks with Terry about her 17 brushes with death, including nearly being raped and killed, almost dying during labor, nearly drowning, and contracting encephalitis as a child. She wrote it in part for her daughter who has a life-threatening immune disorder.