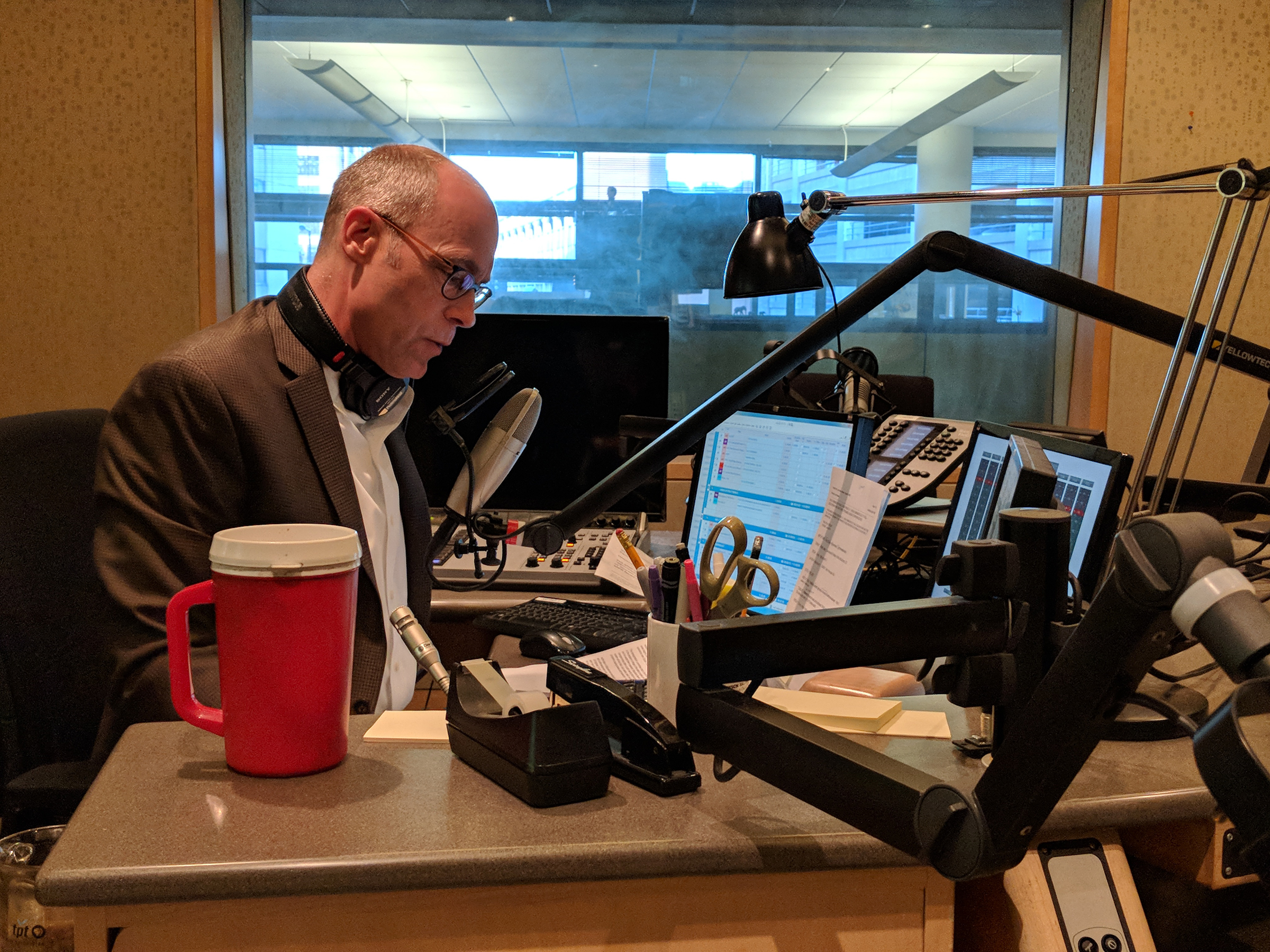 Wednesday February 7, 2018
(Subject to change as events dictate. MPR membership drive underway. )
Until 9 a.m. – Morning Edition
Brian Bakst on caucus night; Remembering John Mahoney; the launch of the Heavy Falcon; the latest on the possible release of the House Intelligence Committee's "Democratic memo."
9 a.m. – MPR News with Kerri Miller
A rebroadcast of a conversation host Kerri Miller had with Director of Higher Education Research and Data Analytics for the Education Trust, Dr. Andrew Nichols, and Gregory Anderson, Dean and Professor of Higher Education at Temple University's College of Education.
10 a.m.- 1A with Joshua Johnson
Attorney General Jeff Sessions does not like pot. He recently changed Obama era rules as part of a crackdown on those profit from the sale of recreational marijuana. His hard line rubs up against hard economics. The Marijuana Policy Group says Colorado's pot industry alone created more than 18,000 jobs and generated more than $2.4 billion for the state. Some predict legal marijuana sales could grow to $21 billion in the next three years. But even though more states are getting into this market, marijuana is still technically illegal. The federal law has not changed. It is creating confusion and generating a few clumsy work arounds.
Guests: Gov. John Hickenlooper, Colorado; Wanda James, co-owner of the cannabis company "Simply Pure," based in Denver; Beau Kilmer, co-director, RAND Drug Policy Research Center and co-author of "Marijuana Legalization: What Everyone Needs to Know"; Bruce Barcott deputy editor of Leafly.com, the world's largest cannabis information resource; Amanda Chicago Lewis, investigative reporter covering the marijuana industry. She writes a cannabis column for Rolling Stone, and has written marijuana exposes for Buzzfeed, GQ and Vice.
11 a.m. -1A with Joshua Johnson
Black women's political power and the "savior syndrome." In December, after Alabama voters sent Doug Jones to the Senate, Democrats celebrated, and many gave particular cheers to black female voters who had helped tip the vote in Jones' favor. In January, after her speech at the Golden Globes, Oprah Winfrey spent a week being encouraged to run for president by a significant number of left-leaning voters. Rather than empowering, this praise has not gone down well. Many black women say they are not voting to save white liberals and have pushed back against a gender and racial stereotype that sees black women as caretakers. Black women have been showing up for years — to vote, organize and speak out. When will the rest of the country show up for them?
Guests: Amber J. Phillips, writer, political commentator and co-host of The Black Joy Mixtape podcast; Maya Francis, culture writer and cultural commentator; Chandra Childers, senior research scientist at the Institute for Women's Policy Research.
12 p.m. – MPR News Presents
MPR's in-depth reporting on major issues facing the state. From our "Ground Level" series: Reporters Brian Bakst and Catherine Richert on Minnesotans hopeful despite divisions, Kirsti Marohn and Riham Feshir on immigration, Marianne Combs on churches and political divide, Dan Kraker on media skepticism, Brandt Williams on trust in police, Mark Zdechlik on health care.
1 p.m. – The Takeaway
Corruption in the Baltimore PD; redistricting in Pennsylvania; the fatal crashes of Amtrak; changing how Congress investigates sexual harassment complaints.
2 p.m. – BBC NewsHour
Somaliland moves to outlaw some forms of female genital mutilation; it's thought that about 98 per cent of Somali women endure FGM.
Also: Will the hundreds of thousands of Rohingya Muslims in refugee camps in Bangladesh ever return to Rakhine state in Myanmar? And striking blue eyes and dark skin: the appearance of Cheddar Man, a prehistoric Brit
3 p.m. – All Things Considered
Gymnast Maggie Nichols' parents tell their story; watching the Winter Olympics; teaching slavery's hard lessons; Trump's opioid policy; and a white supremacist is a GOP favorite in Illinois.
7 p.m. – The World
H Indian classical music shapes the electronic music of Lakshmi Ramgopal.
8 p.m. – Fresh Air
Terry talks with Jordan Klepper, host of comedy Central's The Opposition, a satirical political show in which he delivers commentary in his persona as a far-right conspiracy theorist, whose views are in sync with Alex Jones and Breitbart news.