Washington and Carver counties were the only Minnesota counties to crack the top 20 in US News & World Report's annual list of the healthiest counties, which is a little odd given that Minnesota regularly emerges near the top in ranking of healthiest states.
Carver County, west of the Twin Cities metro, finished a 13th. Washington County finished 15th.
US News claims to use 80 indicators across 10 categories that drive health outcomes. "Population health and equity are the most heavily weighted categories, based on the assessments of more than a dozen leading experts on what matters most to a community's health," it says.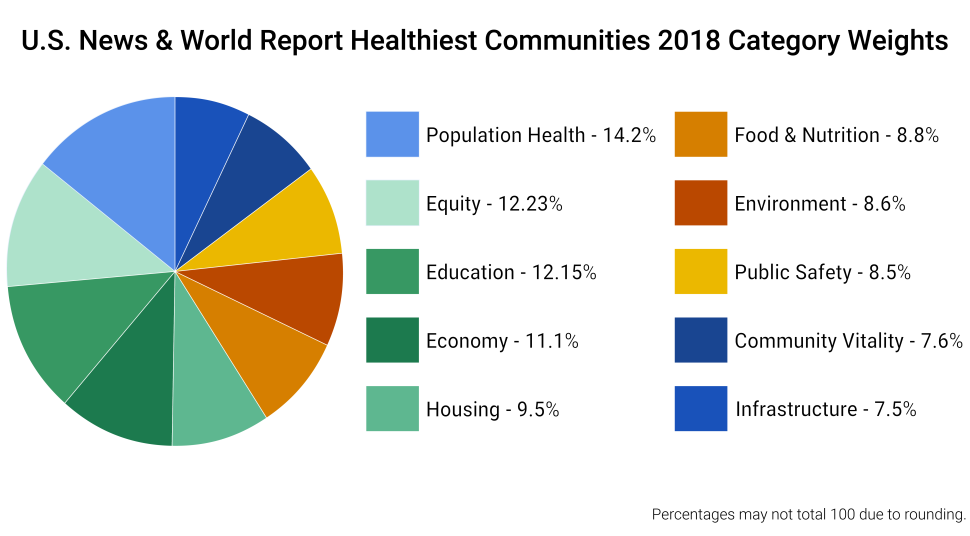 Despite the weighting, Carver County finished with a poor 49.5 score on "equity" (Hennepin County finished dead last) which considers educational, health, income, and social equity (see methodology). It determines how well all members of a community are afforded the ability to live a healthy and productive life.
It scored high, however, on life expectancy (82.8 years compared to national average of 77.9), a low smoking rate, and a low population without health insurance (4.3%). It also said that in Carver County, only about 15% of residents had no leisure time physical activity, well below both the national and state verage. It's teen birth rate was higher than the state average, as was the percentage of Medicare recipients with depression.
While also scoring relatively low marks on equity, Washington County's rating for "environment" was its lowest category because of a higher-than-the-national-average airborne cancer risk. The report doesn't say what the airborne risk is.
The county is also dinged because it has 14 days a year of extreme heat, higher than the state and national averages. The counties "toxic release index score" (275,024.83) is substantially worse than the state's (593.85) or nation (1,591.55). The score "represents the relative chronic human health risk from exposure to toxic chemicals." Blame 3M for that one.
In the "up and coming" rankings, Big Stone County, in far western Minnesota, stood out, ranked #8 nationally among rural areas. Although it ranked higher than the state average in cancer, it still scored high on overall population health and community vitality .