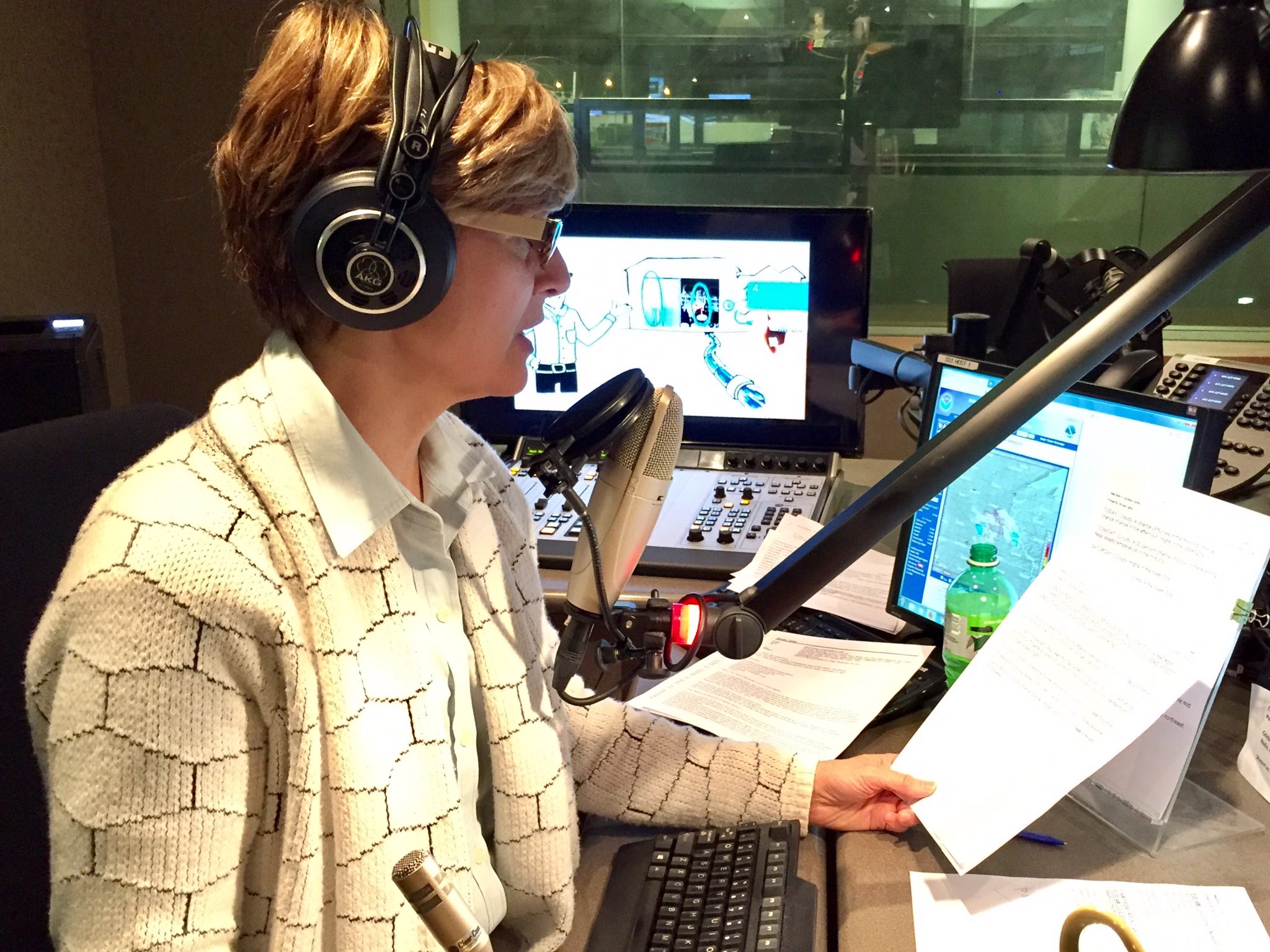 Monday March 26, 2018
(Subject to change as events dictate)
9 a.m. – MPR News with Kerri Miller (Chris Farrell hosts)
The Political Junkie, Ken Rudin, looks at the week ahead in politics.
9:20 a.m. – How will tarrifs affect American workers? President Trump announced plans for tariffs on Chinese imports on Thursday, a move which is expected to trigger retaliation from the Chinese government. A seven-month U.S. investigation found that that China has used hackers to steal intellectual property and coerce U.S. businesses to hand over trade secrets, and the Trump administration argues that years of negotiations with China have not produced results. Experts agree that action needs to be taken to curb China's aggressive tactics, but worry the sanctions will ultimately hurt U.S. interests.
Guest: Sung Won Sohn, director of the Institute of Global Economic Research (IGER) at California State University Channel Islands; Robert Scott – Senior Economist and Director of Trade and Manufacturing Policy Research at the Economic Policy Institute.
10 a.m.- 1A with Joshua Johnson
Exotic dancers, adult film actors and escorts still fear retribution and ridicule for speaking out. This month, two porn actors spoke up with allegations of "misleading booking practices, excessive face-slapping and choking, and boundary violations. Are women in work that relies on sexuality on the margins of MeToo?
Guests: Siouxsie Q, host, The Whorecast, secretary, Adult Performer Advocacy Commitee; Cris Sardina, coordinator, Desiree Alliance; Jacky St. James, adult film director; Shine Louise Houston, founder, Pink & White Productions.
11 a.m. – MPR News at 11 (Marianne Combs hosts)
When a teen gunman walked into Marjory Stoneman Douglas High School in Parkland, Florida and kill 17 students, one proposal from lawmakers was to arm teachers. Often when there's a crisis in schools, whether it's a school shooting, child mental health issue or poor discipline, the conversation turns to teachers and what they can do to help. So when do teachers get to teach? MPR host Marianne Combs talks to two guests about the increasing pressures placed on teachers.
Guests: Denise Specht, Education Minnesota president; Abdul Wright, former teacher of the year.
12 p.m. – MPR News Presents
Law professor Amy Chua, author of a new book titled, "Political Tribes: Group Instinct and the Fate of Nations." Interviewed by Lanhee Chen of the Hoover Institution, at the Commonwealth Club of California. In her new book she says humans, along with our fellow primates, are tribal. But she believes we're in a moment where there are very few voices, on either side, standing up for America's group-transcending identity that binds us together.
1 p.m. – The Takeaway
There was Parkland and then there was Huffman High and Great Mills High and others. Students say 'enough' at a march for gun control that they say is a march for their lives.
3 p.m. – All Things Considered
Self-driving cars could be big business for Minnesota companies; Facebook users react to political data mining; contractors and discrimination; and the postscript on the March for Our Lives.
6:30 p.m. – Marketplace
While you taking online tests about your personality, you're also agreeing to share your personal data with the developer. What companies can learn about you from social media. T
7 p.m. – The World
She was a teenager when her parents brought her to the U.S. from Mexico. She's not a U.S. citizen, but she is an American success story.
She graduated from college, then from law school, and now runs a law firm and works with the State of California. Her story.
8 p.m. – Fresh Air
Should corporations be regarded as people in the eyes of the law?
Guest: Adam Winkler, whose new book reviews business efforts in the courts to establish corporate personhood going back 200 years. He says the Citizens United decision is best seen as the latest manifestation of a long-overlooked corporate rights movement.