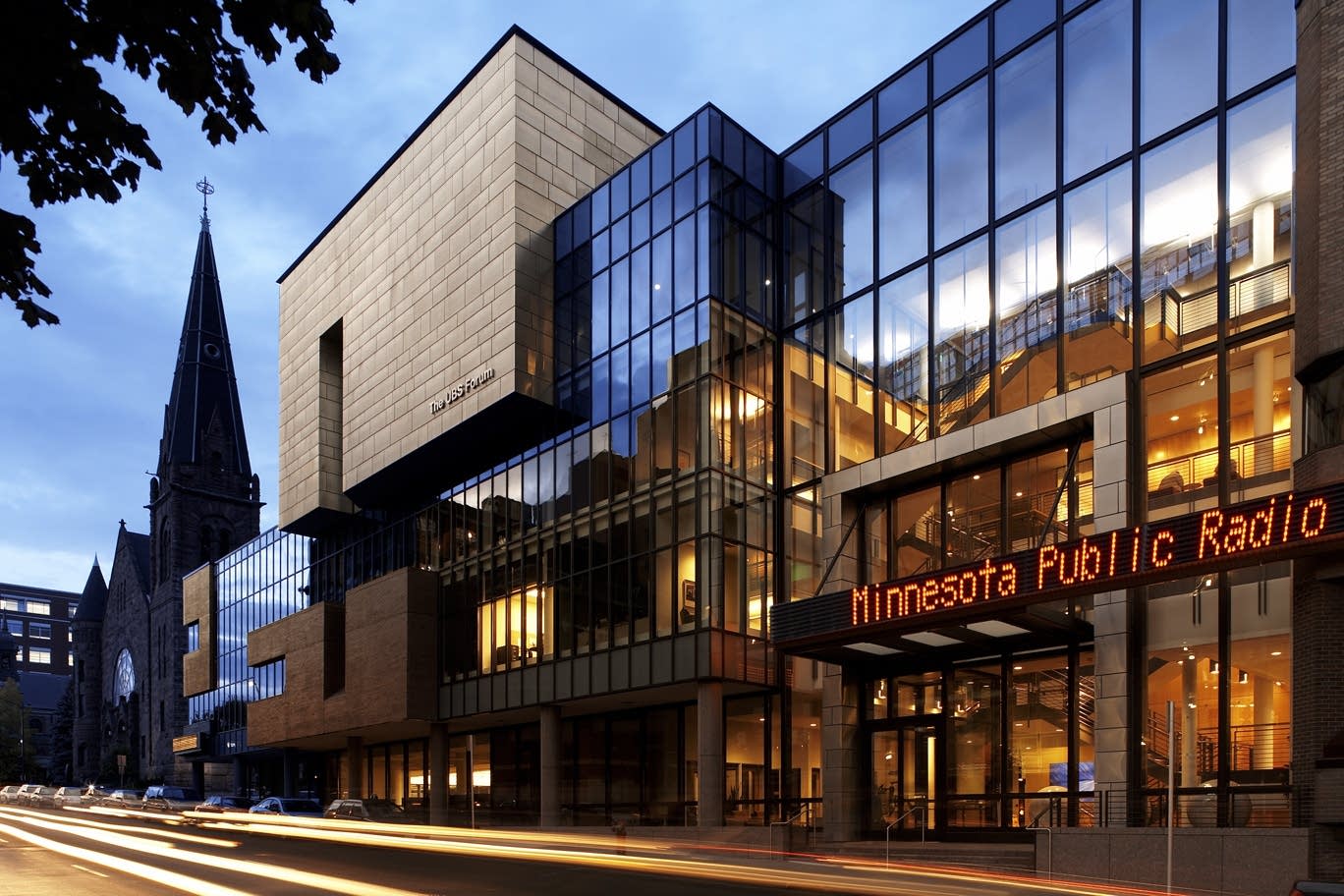 Friday March 16, 2018
(Subject to change as events dictate)
Until 9 a.m. – Morning Edition
Organized trash collection in St. Paul; Hennepin County is launching a review of how it handled the case of neglect and abuse of girls in a Minneapolis family; Shannon Miller wins her discrimination suit against UMD; the new Oklahoma execution protocol; suing white nationalists; Russia stages an election.
9 a.m.- 1A with Joshua Johnson
The Friday Roundup. This week, students across the nation walked out, Rex Tillerson got shown out and House Republicans closed out their investigation into Russian "meddling." (Listen)
Guests: Ayesha Rascoe, White House correspondent, Reuters; Matthew Cooper, contributing editor of The Washington Monthly and Washingtonian magazines; Alexis Simendinger, national political correspondent, The Hill.
10 a.m. – MPR News with Kerri Miller
The Friday Roundtable. Parents often complain about their kids being picky eaters, preferring bland foods like mac and cheese, chicken fingers, and PB & J. We wanted to know what it takes to expand your child's palate, and whether doing so might affect what kind of food they'll eat later in life.
Guests: Milo Fleming, 13-year-old chef from St. Paul who competed on Top Chef, Jr. in Dec. 2017; Ed Jenkins, creator and star of Lalo's Lunchbox, a video series about kids and eating; Tricia Armstrong, speech language pathologist at Children's Minnesota-St. Paul where she specializes in working with infants and children with feeding difficulties.
11 a.m. – MPR News with Tom Weber (Mike Mulcahy hosts)
Politics Friday. Reporter Brian Bakst will speak with host Mike Mulcahy about the Governor's supplemental budget proposal. Then, Secretary of State Steve Simon will join us to discuss the Legislative Auditor's report on voter registration. Congressman Tom Emmer will talk about his proposed legislation to help prevent suicide among farmers. Rep. Mark Uglem will talk about his proposed legislation that would mandate drivers use hands-free devices when using cell phones in their cars.
12 p.m. – MPR News Presents
Retiring Arizona Republican Sen. Jeff Flake spoke at the National Press Club on Thursday. Before answering questions from the press, he gave a speech he titled, "Truth, Falsehoods and the Dangerous State of our Politics: A Way Forward." Sen. Flake said his Republican Party has ignored the degradation of the United States by the current president who is doing what Sen. Flake called "routine vandalism to our democratic norms."
1 p.m. – Science Friday (Flora Lichtman hosts)
Blockchain startups are making people fortunes. Nearly all of them men under the age of 40. Flora Lichtman looks at how women in tech are pushing back against a culture of "Blockchain bros" to help shape this brand new industry. Plus, what we can learn about how dinosaurs moved and looked from fossils alone, and how artists help bring them alive.
2 p.m. – BBC NewsHour
Jacob Zuma, South Africa's former president, is charged with corruption; New calls to ban the legal trade in antique ivory;
and 50 years since U.S. troops went on a bloody rampage through the Vietnamese village of My Lai. We hear from a survivor whose entire family was killed.
3 p.m. – All Things Considered
Gov. Dayton's budget plan; Can Minnesotans deduct prepaid property taxes? The week in politics; remembering My Lai; the comeback of Tiger Woods.
6:30 p.m. – Marketplace
Facing tariffs on its steel exports to the U.S. the EU is threatening to retaliate with levies on blue jeans, bourbon and motorcycles; Have you ever wondered why mint is so ubiquitous in toothpaste? A look at the origin and economics of mint; and Toys R Us is closing all its U.S. stores in the coming months, and that will force toy manufactures who depended on the chain to scramble for alternatives.
7 p.m. – The World
Ten years to become an American family. A graphic journalist in California, who was born in the Philippines, recently decided to dig into his family's immigration story. His father was first to leave Manila for a job in New Jersey. Then his mom left. It took a decade to reunite.
8 p.m. – Fresh Air
Kory Stamper, an associate editor at Merriam Webster, tells Terry Gross about defining crude or offensive words like the F-bomb and about adding new words to the dictionary. Stamper's book about her work as a lexicographer is called Word by Word: The Secret Life of Dictionaries.