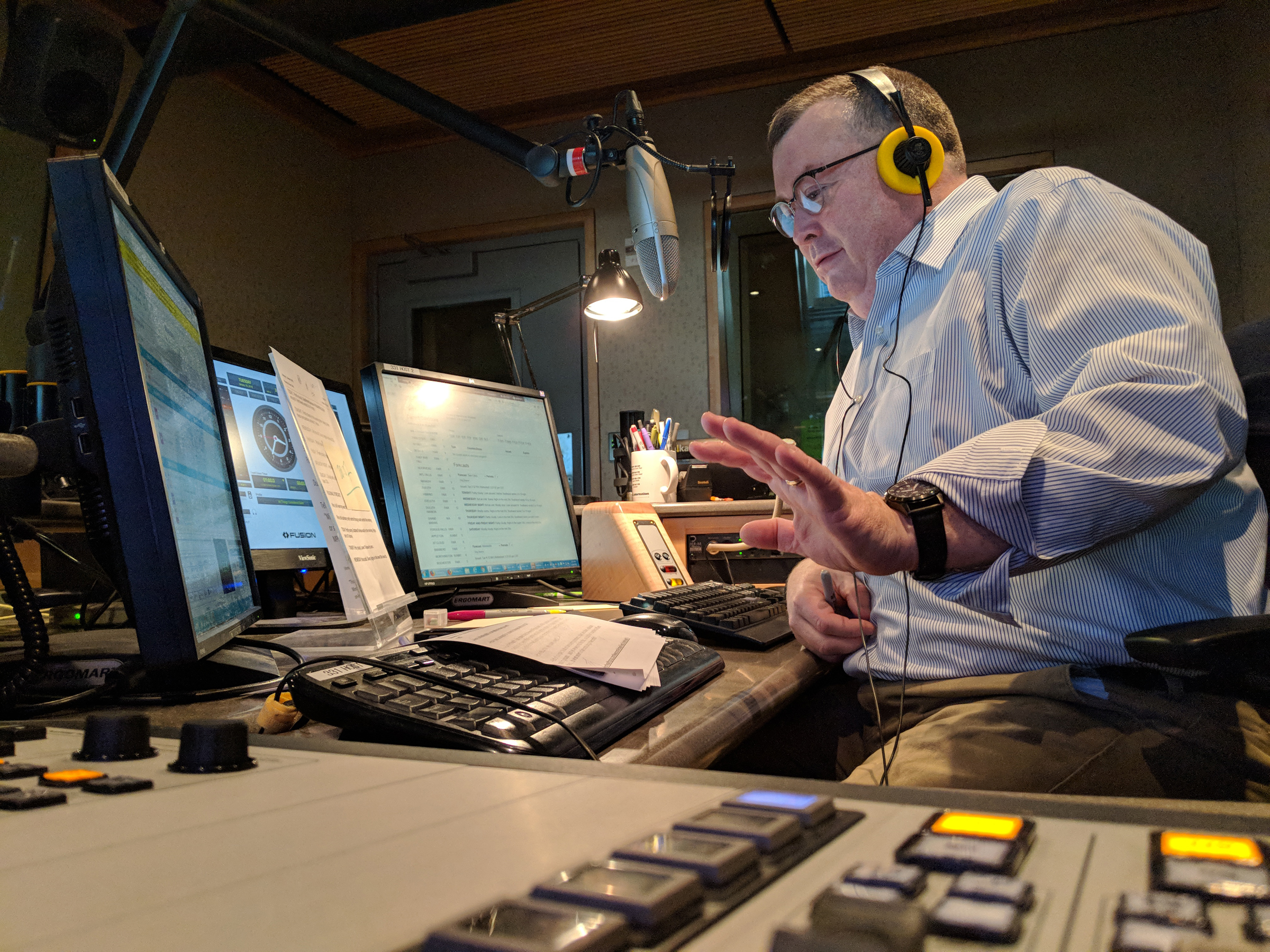 Thursday March 22, 2018
(Subject to change as events dictate)
Until 9 a.m. – Morning Edition
Fleeing Yemen's war; the GOP's data strategy; and Planet Money on the graphing calculator.
9 a.m. – MPR News with Kerri Miller (Mike Edgerly hosts)
Birds. Jonathan Franzen, who wrote a story for National Geographic kicking off the magazine's "Year of the Bird" and local birder and blogger "Big Ben" Douglas for a conversation about the best places to watch birds in Minnesota. (Listen)
10 a.m.- 1A with Joshua Johnson
On Saturday, thousands of young people are expected to march on Washington, D.C., and in cities across the country in support of gun control. The March For Our Lives was organized by the survivors of last month's shooting at Marjory Stoneman Douglas High School. Students across the country have been outspoken since the shooting, staging a nationwide walkout last week. Will this, their largest demonstration yet, sway elected officials to act? (Listen)
Guests: Matthew Post Senior, Sherwood High School in Maryland; Student Member, Board of Education Montgomery County Public Schools; Sen. Gary Farmer Florida State Senator representing eastern Broward County; Reid Wilson National correspondent, The Hill.
11 a.m. – MPR News at 11 (Mike Mulcahy hosts)
What's next in the case against the alleged Bloomington mosque bombers? Two Illinois men accused of bombing a suburban Twin Cities mosque last summer made brief appearances Wednesday in a federal courtroom in Urbana. Michael Hari, 47, and one of his alleged accomplices, Michael McWhorter, 29, were set for preliminary hearings where they could have called witnesses and questioned the government's case against them. They waived that right. Matt Sepic is in east central Illinois this week reporting on the case. He'll join MPR's Mike Mulcahy for the latest.
11:20 a.m.
How vulnerable is the power grid?The Trump Administration said last week that the U.S. energy grid was hacked by Russia. Meanwhile, back in 2003, overgrown trees and a failed alarm system were responsible for a two-day blackout along the East Coast. That blackout affected 50 million people in eight states. How vulnerable is our aging power grid – to threats of any sort — particularly in this age of cyberattacks? (Listen)
Guests: John MacWilliams, Fellow at the Center on Global Energy Policy, Columbia University; Gretchen Bakke, author, "The Grid: The Fraying Wires between Americans and Our Energy Future."
12 p.m. – MPR News Presents
Live broadcast of the Westminster Town Hall Forum. Journalist and author Suzy Hansen, living in Istanbul. Author of "Notes on a Foreign Country: An American Abroad in a Post-American World" (Listen)
1 p.m. – The Takeaway
Saudi Prince Salman takes a royal tour of the United States. President Trump has a warm welcome, but is Salman controlling the story?
2 p.m. – BBC NewsHour
A look at what sanctions President Trump plans to impose on China and how China is likely to react; Syrians are being evacuated from former rebel controlled areas now in government hands, but where are they being taken? And how Facebook's former allies in California's Silicon Valley are starting to turn on the tech giant
3 p.m. – All Things Considered
The relationship between cops and investigators in the Noor case; The Minnesota Legislature considers bills on how to keep the state's nuke plants operating; The brewing trade war between China and the U.S.; a doctor shortage in Puerto Rico; DC families open their homes to protest marchers; and Planet Money dives into your Social Security number. Plus: Paul Huttner's Climate Cast.
6:30 p.m. – Marketplace
Marketplace's interview with Hank Paulson, Ben Bernanke, and Tim Geithner continues. It's been 10 years since the last financial crisis, but are we ready for the next one?
7 p.m. – The World
The author of "Paris Metro." A reporter goes home to Paris, after the 2015 terrorist attacks there. She realizes the violence she's covered abroad is now at her doorstep. She turns all that into a new novel.
8 p.m. – Fresh Air
Trump business partnerships in India, where the Trump organization has entered into more deals than in any other foreign country. Terry talks with journalist Anjali Kamat about her New Republic article "Political Corruption and the Art of the Deal", and Andrea Bernstein, the co- host of the podcast Trump, Inc.