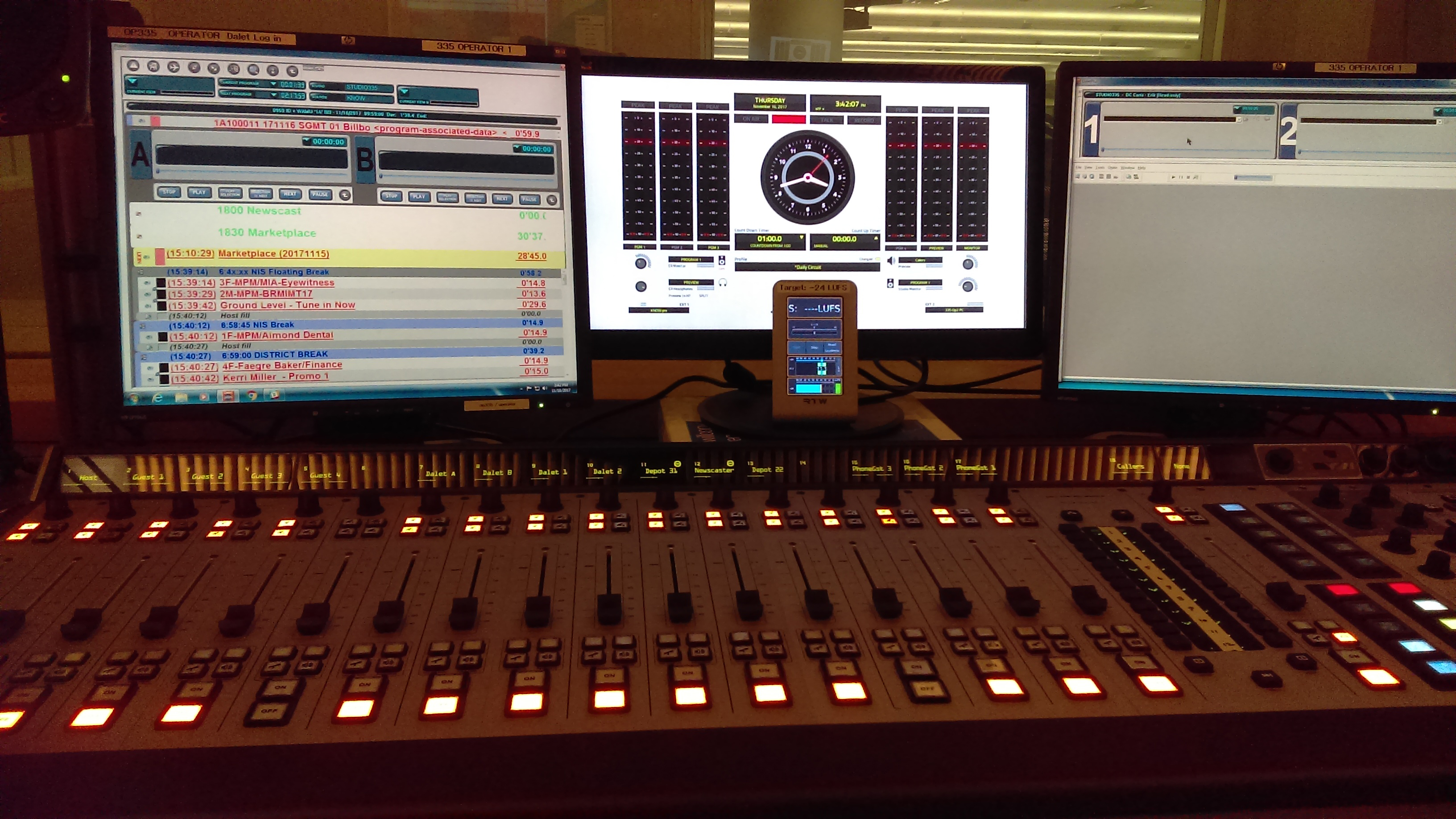 Tuesday March 27, 2018
(Subject to change as events dictate)
Until 9 a.m. – Morning Edition
Russia reacts to diplomats' expulsion; increasing Latino college graduates; Eric Deggans reviews "Roseanne" rebooted; Facebook's broken promises.
9 a.m. – MPR News with Kerri Miller
Statistician Leah Libresco used to think gun control was a way to stop mass shootings. Then she dug into the numbers and changed her mind.
9:30 a.m. – Veteran Brian Castner retraced the steps of Alexander Mackenzie, who in 1789 traveled 1,200 miles in search of the Northwest Passage. Castner's book, "Disappointment River" details his, and Mackenzie's, travels in Canada.
10 a.m.- 1A with Joshua Johnson
Religion has been part of former President Jimmy Carter's routine since he was a child. Carter discusses his own spiritual evolution and how public service deepened his desire for a prayerful life and a peaceful world.
Guest: Jimmy Carter, 39th president of the United States. Author of "Faith: A Journey For All."
11 a.m. – MPR News at 11 (Marianne Combs hosts)
People of color are significantly underrepresented in many workplaces. How can businesses take concrete steps to address diversity in the workplace?
Guests: Sharon Smith-Akinsanya, director of POC Career Fest; Vivian Chow, Director of Marketing at Rembrandt Foods; and Janine Sanders Jones, Associate Professor of Operations and Supply Chain Management at the University of St Thomas.
12 p.m. – MPR News Presents
A special broadcast of the public radio program, "On the Media." Bob Garfield and Brooke Gladstone interview experts about what went on with Cambridge Analytica and Facebook, and explore how social media actually works.
1 p.m. – The Takeaway
Change can be uncomfortable. Change is necessary. We need to talk. We need to act. We matter. We must unite. What does it take to create change? In Sacramento, a community responding to the killing of Stephon Clark is drawing support from around the country.
2 p.m. – BBC NewsHour
An interview with the niece of the poisoned Russian spy. The data-harvesting whistleblower tells British MPs this is what modern day colonialism looks like. And the descent of Congo.
3 p.m. – All Things Considered
Saving Stephen Hawking's voice; Christian colleges under pressure; and a film composer reveals how to score a video game.
6:30 p.m. – Marketplace
When it comes to economic policy, what's more important: the economics or the politics? Too often, it's the latter, and that can lead to some not-so-great policymaking.
7 p.m. – The World
A Mexican American GI is captured by the Nazis, labeled undesirable, and thrown into a prison camp. How he survived and what he did.
8 p.m. – Fresh Air
Why women's symptoms are often dismissed or misdiagnosed by doctors. Terry talks with Maya Dusenbery, the author of the new book Doing Harm, about gender bias in medicine. She's also the executive editor of Feministing, a website by and for young feminists.