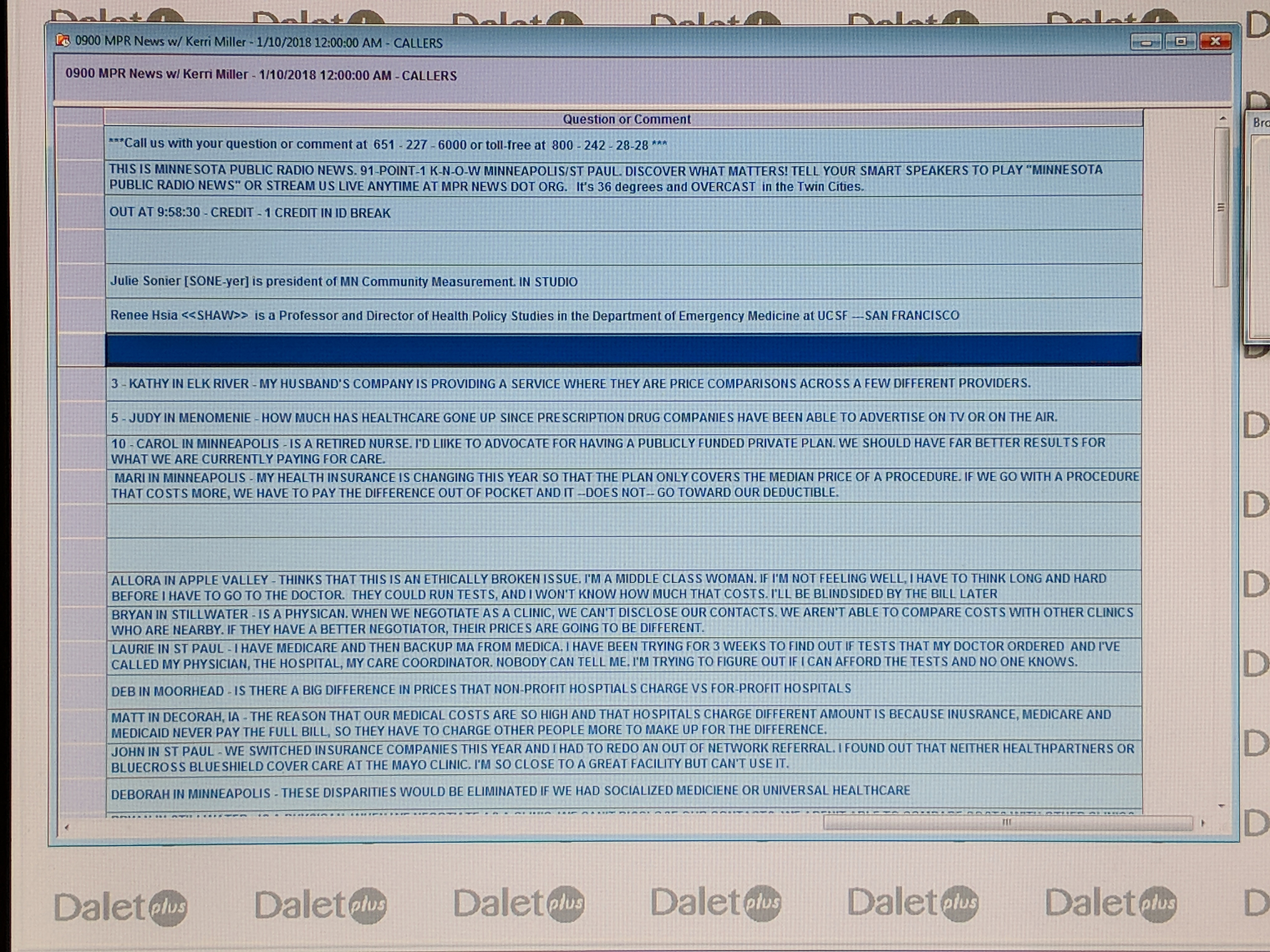 Wednesday March 28, 2018
(Subject to change as events dictate)
Until 9 a.m. – Morning Edition
The St. Peter tornado, 20 years on; Minnesota's two nuclear power plants are getting old and expensive to repair. But there's disagreement over who should bear the costs. Plus: The optics of scandal; a public forum on the Sacramento shooting; 'Ask Cokie" about Russians.
9 a.m. – MPR News with Kerri Miller
Depression screening in teens. Earlier this year, the American Academy of Pediatrics updated their guidelines for depression screening. They now recommend all teens 12 to 18 be screened for depression. Host Kerri Miller will be joined by two guests to talk about this change, a pediatrician at Seattle Children's Hospital and a professor of pediatrics at the University of Washington School of Medicine.
10 a.m.- 1A with Joshua Johnson
The Census matters. Those who get left out risk losing public and private resources. And for the first time in more than half a century, the census will include a question about citizenship. Officials say it's necessary. But California's attorney general says it's illegal.
11 a.m. – MPR News at 11 (Marianne Combs hosts)
Vice President Pence is in town to promote the GOP tax bill and to raise some money. Marianne Combs talks with Mark Zdechlik about Pence's visit and the group he speaks to at 9:30 Wednesday morning in Minneapolis.
Then, APM Reports reporter Tom Scheck joins Marianne to talk about a mismatch between the words and actions of Minnesota native Pete Hegseth, whom President Trump is reportedly considering to run the Department of Veterans Affairs.
11:20 a.m. – As she approaches age 84, primatologist and ecologist Jane Goodall spends her days traveling the world to push for environmental policies that would help save the rain forests and thousands of animal species – including her beloved chimpanzees. She talked with MPR's Tom Weber during her recent visit to Minnesota about what has her worried and what gives her hope.
11:30 a.m. – Now in its sixth year, the poetry slam series puts poets to the test. Aspiring rappers and poets of this generation size each other up and lay down their slam to compete for six spots to represent Minnesota in the international Brave New Voices youth poetry slam festival in July. The series is designed to give space for everyone, from youth slam veterans, to first-timers.
Guests: Chynna Heu and Leo Remke-Rochard, poets; Guante Tran Myhre, TruArtSpeaks program organizer.
12 p.m. – MPR News Presents
Retired MPR host Gary Eichten moderates a discussion with St. John's University historian and Russia expert Nick Hayes, and St. John's University president Michael Hemesath. "A Century after the Russian Revolution– A Look Ahead." The event was held at the Museum of Russian Art in Minneapolis on March 26.
1 p.m. – The Takeaway
In India, President Trump has a decade's worth of business allies. But could his relationships and development projects cause trouble in the White House?
2 p.m. – BBC NewsHour
Has China just de-escalated tensions in Korea?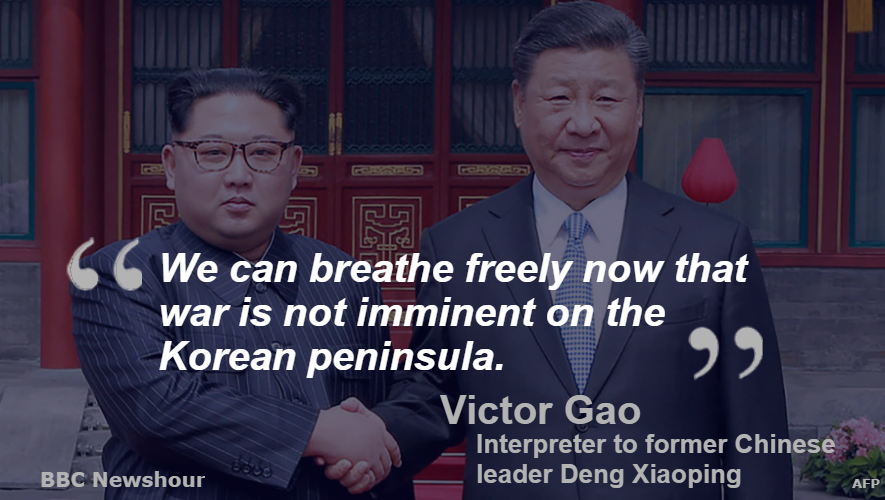 3 p.m. – All Things Considered
Mike Pence in Minnesota; Conservatives and the Edina schools; Trump and suburban voters; Nina Totenberg on Supreme Court arguments in the Maryland redistricting case; and a report on gerrymandering.
6:30 p.m. – Marketplace
The number of female chief operating officers is growing in Silicon Valley, but does mean there will be more female tech CEOs in the future?
7 p.m. – The World
Tapwater for Cape Town, a city where the climate is changing and where it hasn't been raining. Cape Town, South Africa is taking extraordinary steps to keep the city from going dry. But not everyone benefits.
8 p.m. – Fresh Air
Sara Saedi talks with Terry Gross about being a teenage girl worried about pimples, boys, and the possibility of being deported. She was 2o when her family fled Iran and came to California, where they had relatives. When their visitors' visas expired, they stayed, living here illegally while hoping their applications for green cards would be approved. It took years. Saedi's written a memoir.