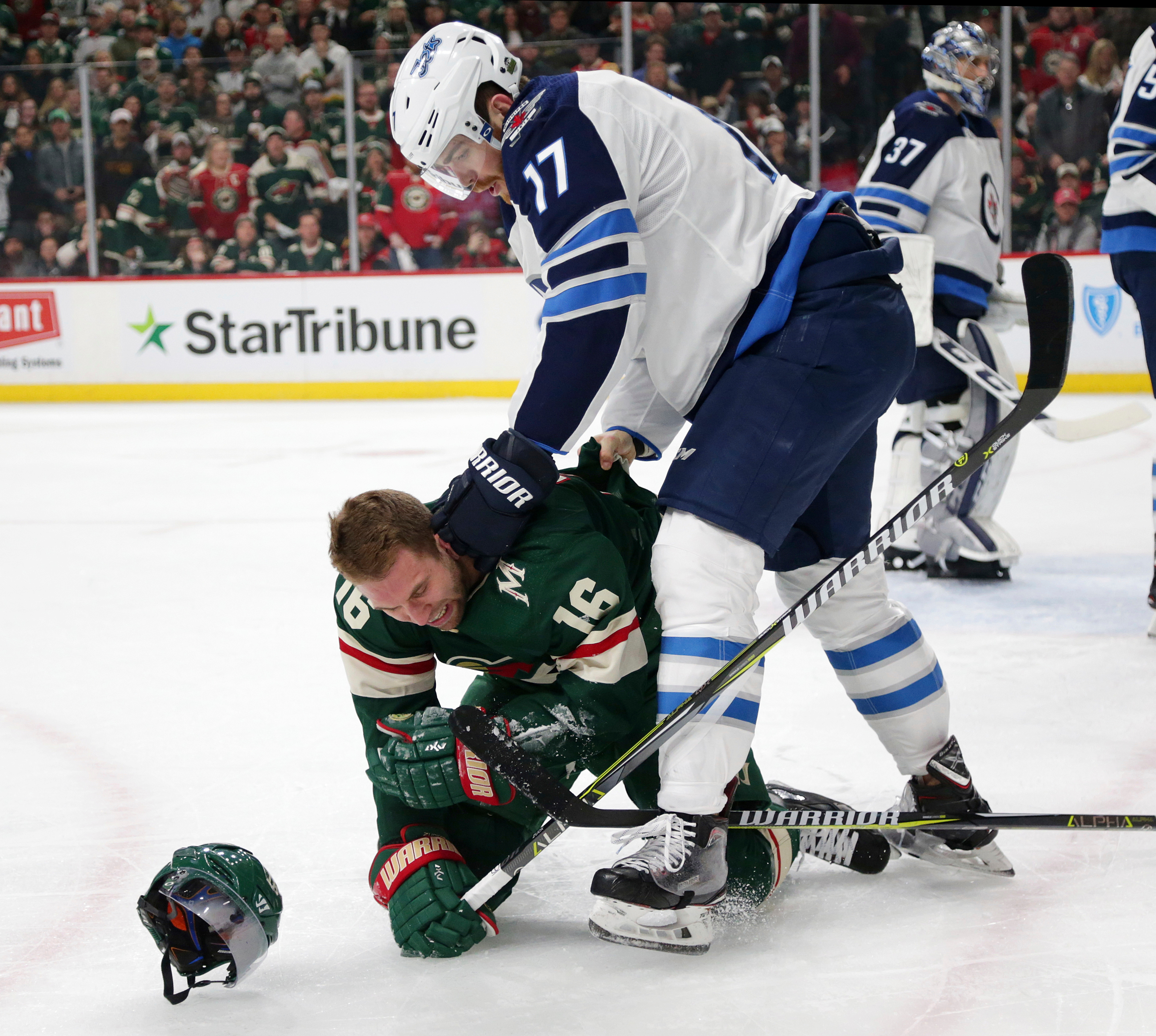 It's all over but the losing of one more game that will knock the Minnesota Wild out of the NHL playoffs.
The State of Hockey isn't playoff caliber this year, or just about any year previous. But the fans keep buying up all the tickets at the Xcel Center anyway.
As another hockey season concludes in Minnesota, we are left — again — with this question: is there any shortage of patience for hockey fans here?
"Without another trade or two, this will be largely the same team that takes the ice next October," the Pioneer Press' John Shipley writes today.
Ugh.
He blames Charlie Coyle and Nino Niederreiter for not living up to the $42 million that's being given to them over the next few years; that's enough to make the Wild cash strapped when it comes to attracting more talent here.
The fans are in a State of Hockey state of mind. The non-scientific poll on the Star Tribune asking if fans think the Wild win Friday night in Winnipeg to force a game six on Sunday in Minnesota reveals 83 percent of them say "no."
It's a "can't do" spirit that seems to infect the franchise at this time of year.
"If you look at beating Winnipeg three times in a row, you're looking at, 'Wow, that's a pretty daunting task,'" coach Bruce Boudreau tells The Athletic. "But you've got to look at it as just playing one game. Just win one game. And when you wake up the morning after you win the one game, you just think about winning one more game."
"But it's not like they're not trying. They want to win as much as anybody. I don't think anybody here is sitting there going, 'Geez, I can't wait until this is over. I want to get home.' Maybe they're holding their sticks too tight. But the will and desire to do good, I talk to those guys every day, is there. You'd like it to happen. Right now, hopefully we're still in it. Maybe it happens next game."
Patience.