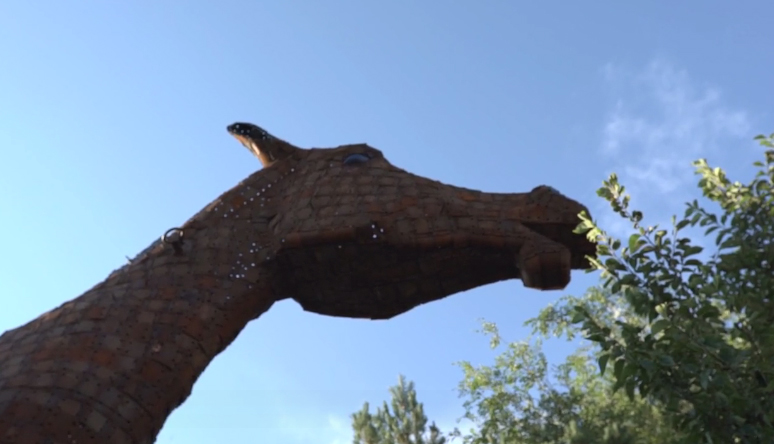 Once you build a 40-ton horse out of old railroad tie plates, what do you do with it?
Wayne Porter wants to move the one he built 130 miles to his sculpture park along I-90 in South Dakota, the same place where his three-year project resides, the huge metal bull, whose head is as large as the heads on Mount Rushmore.
Apparently, it costs a lot to move a 40-ton horse, the Sioux Falls Argus Leader says.
Porter, a blacksmith, says he didn't plan on building a horse when he started the project; it was supposed to be a goat playing a saxophone. But the engineering required for musically-gifted goats turned the project into a horse instead.
It's fallen to Porter's brother, Ron, to figure out how to move it.
"I worry about these things," Ron tells the newspaper. "My brother doesn't worry about these things, nobody worries about these things, but I lose sleep over these things."
The family has started a kickstarter campaign to move the horse.
Before building the horse, Porter promised his family he wouldn't build any more giant sculptures.
He says now, however, this is the end. No more. Promise.