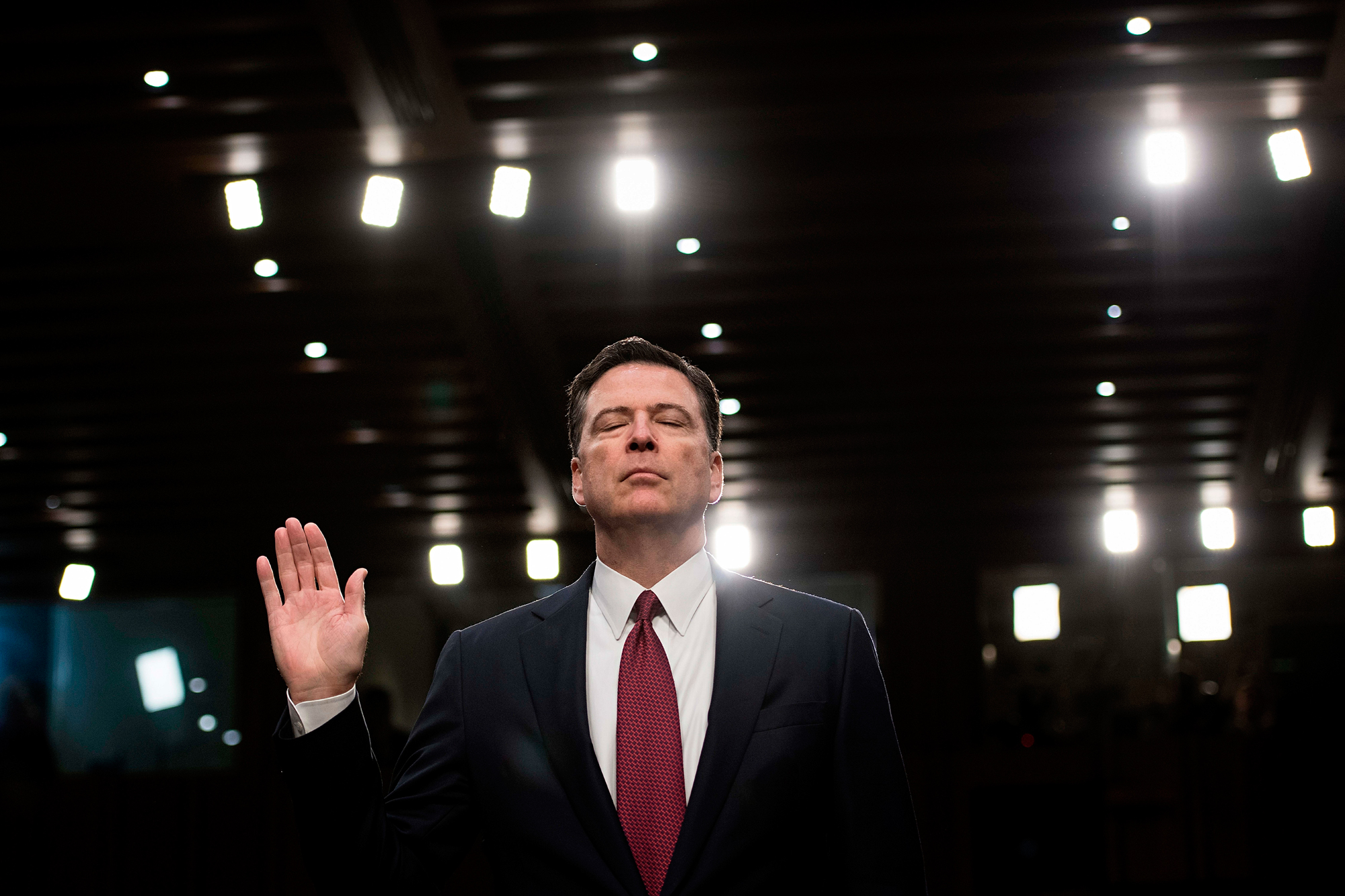 Tuesday April 17, 2018
(Subject to change as events dictate)
Until 9 a.m. – Morning Edition
Former FBI director James Comey speaks out; the latest on the Philadelphia Starbucks arrests; wild rice at the center of a battle at the Capitol; affordable housing in St. Louis Park.
9 a.m. – MPR News with Kerri Miller
On Saturday the U.S., Britain and France launched military strikes into Syria following an apparent chemical attack on civilians from President Bashar Assad's forces. What did the strike accomplish and what does it mean for the conflict in Syria?
Guest: Amanda Sloat, senior fellow in the Brookings Center on the United States and Europe.
Also: In Morgan Jerkin's quarter century of life, she's become what one reviewer calls "a star, a force, a blessing, a scholar and a critic." Her collection of essays examines what it means to be a young black woman and a feminist in a majority-white culture.
10 a.m.- 1A with Joshua Johnson
America has the distinction of having the highest incarceration rate – in the world. At the state and federal level, there's bipartisan support to do something about that. But Attorney General Jeff Sessions says he wants to see more people behind bars. After a riot at a South Carolina prison left seven dead – how serious is the White House about prison reform?
11 a.m. – MPR News at 11
Researchers have developed a new brain scan and spinal fluid test that could look for physical changes in the brain that could signal Alzheimer's before symptoms appear. This detection is for research purposes so that people can enter trials before the symptoms take hold. Most diseases have physical markers such as diabetes.
Two guests will join host Kerri Miller to talk about this development in Alzheimer's research. Dr. Ronald Petersen directs the Mayo Clinic Alzheimer's Disease Research Center and the Mayo Clinic Study of Aging. Professor Susan Wolf is the is the McKnight Presidential Professor of Law, Medicine amd Public Policy at the University of Minnesota.
12 p.m. – MPR News Presents
An hour-long special report by MPR chief meteorologist Paul Huttner: "Earth Rx: Climate Solutions for a Changing Planet."
1 p.m. – The Takeaway
How do you photograph victims of war as more than just victims? British war photographer Anastasia Taylor-Lind focuses her lens on survival.
2 p.m. – BBC NewsHour
We'll talk to one of the few international reporters who's managed to get to the scene of the suspected chemical attack in Syria. Also, the prime minister of Antigua and Barbuda tells us the UK should pay compensation to Caribbean migrants for the way they've been treated. And the second of our special reports on the end of the Castro era.
3 p.m. – All Things Considered
Dayton's Supreme Court pick; Trump meets Abe; an interview with Desi Linden, who won the Boston Marathon; and e-scooters are flooding cities.
6:00 p.m. – Marketplace
While many people enjoyed their spring breaks in the Florida Keys, some local residents are still living with Hurricane Irma's aftermath.
6:30 p.m. – The Daily
For months, the federal investigation into possible links between the Trump campaign and Russia focused on Washington. Now, the inquiry has led back to New York, the president's hometown, and to one man: Michael D. Cohen. Guest: Jim Rutenberg, who has been reporting on Mr. Cohen, President Trump's longtime personal lawyer, for The New York Times.
7 p.m. – The World
What it's like to live and work in the middle of "the worst humanitarian crisis on earth?" That's what the U.N. has called the situation in Yemen. Host Marco Werman speaks about that with the outgoing director of Red Cross operations in the country.
Also on the show, Secretary of State nominee Mike Pompeo and climate change. The World's Carolyn Beeler tells Marco that Pompeo has long been a high-profile climate change denier, and why that matters.
Plus, the story of an Eritrean runner who fled government repression in his country and wound up in Israel. Now Israel wants to deport him and 38,000 other African migrants. Shaina Shealy has that from Tel Aviv.
8 p.m. – Fresh Air
Former FBI Director James Comey's memoir, "A Higher Loyalty: Truth, Lies and Leadership," is out today. He served as the seventh Director of the Federal Bureau of Investigation (FBI) from September 4, 2013, until his dismissal on May 9, 2017. He was appointed as Director of the FBI by President Barack Obama. Comey was responsible for overseeing the FBI's investigation of the Hillary Clinton email controversy. His role in the 2016 U.S. presidential election, particularly with regard to his public communications, was highly controversial. He'll talk about the 2016 election, making Hillary Clinton's email investigation public, getting fired by President Trump and much more.