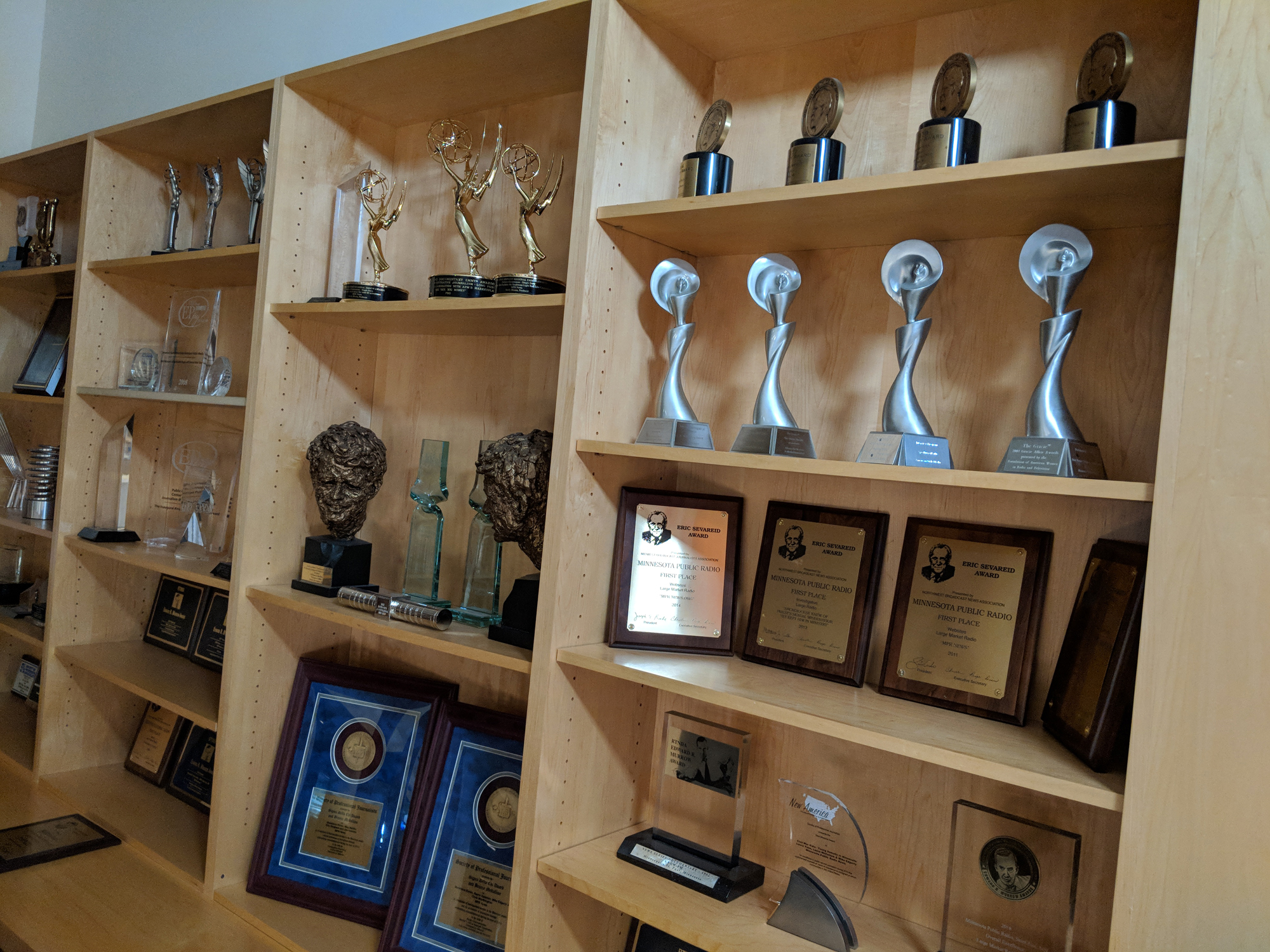 Tuesday April 24, 2018
(Subject to change as events dictate)
Until 9 a.m. – Morning Edition
After months of public hearings, an administrative law judge is scheduled to issue her non-binding recommendation on whether the Public Utilities Commission should approve a certificate of need for Enbridge's proposed Line 3 replacement; Emma Sapong will preview a memorial to people who were lynched; an interview with Janet Jarnefeld of the Metropolitan Mosquito Control district on the burgeoning tick season.
9 a.m. – MPR News with Kerri Miller
Today, the U.S. Supreme Court is set to hear oral arguments in a Texas redistricting case. At issue is whether state house and congressional maps intentionally discriminated against minority voters in Texas. Will the Supreme Court play a role in stopping gerrymandering?
Guest: Matt Ford from The New Republic.
9:30 a.m. – Lanie Zumas imagines a world where abortion is illegal in her new book, "Red Clocks." In it, people simply don't have the will to fight anymore and up crops barriers like a "pink wall," a physical barrier to legal abortions in Canada, and a Personhood Amendment. Zumas was interviewed by host Kerri Miller.
10 a.m.- 1A with Joshua Johnson (John Donvan hosts)
Lynchings are part of America s history. How should we grapple with that history?
Guests: Sia Sanneh, senior attorney, Equal Justice Initiative; E.M. Beck, professor emeritus, sociology, University of Georgia; Hank Willis Thomas, artist; Shirah Dedman, who was featured in a short documentary about her family's return to the site of her great-grandfather's lynching.
11 a.m. – MPR News at 11
"The Displaced" with Viet Thanh Nguyen and Kao Kalia Yang and host Kerri Miller.
12 p.m. – MPR News Presents
A special report by MPR chief meteorologist Paul Huttner: "Earth Rx: Climate Solutions for a Changing Planet." Produced by Jayne Solinger.
1 p.m. – The Takeaway
After a deadly shooting in Tennessee, officials look for answers.
2 p.m. – BBC NewsHour
Despite his Washington charm offensive, there's no evidence the French President is any closer to persuading President Trump he should stick to the Iran nuclear deal. Also, how the Canadian police dealt with a driver accused of multiple murders in Toronto. And saving the dolphins of the Mekong Delta.
3 p.m. – All Things Considered
A group is traveling from the Clayton Jackson McGhie Memorial in Duluth to the opening of the National Memorial for Peace and Justice in Montgomery, Alabama. Tom Weber will have the story.
As the daughter of a white American father and a Burmese mother, Journalist Alex Wagner set out to solve the mystery of her own ancestry and search for a sense of belonging. She'll talk about her new book, "Futureface," at the Talk of the Stacks series Tuesday evening at the Minneapolis public library. MPR's Laura Yuen will report.
Also: The Trump-Macron news conference; John Dickerson on the problem with the presidency; the 25th anniversary of the Mosaic web browser; the winner of the Tiny Desk concert contest.
6:00 p.m. – Marketplace
Despite Mark Zuckerberg's recent grilling on Capitol Hill and a month of bad press, advertisers still won't quit Facebook.
6:30 p.m. – The Daily
When the owner of a thriving bookstore in Hong Kong disappeared in October 2015, questions swirled. What happened? And what did the Chinese government have to do with it? Guest: Alex W. Palmer, a Beijing-based writer who has reported on China for The New York Times Magazine.
7 p.m. – The World
Finding the nuance and humanity of undocumented lives. A new look at undocumented migration from Mexico.
A historian has big issues with the way the Donald Trump campaign focused on rapists and 'bad hombres.'
8 p.m. – Fresh Air
Terry Gross talks with David Kertzer, who won a Pulitzer for his book, "The Pope and Mussolini." His new book, "The Pope Who Would be King," is about Pope Pius the 9th, who became pope in 1846. He instituted the doctrine of papal infallibility, and saw progress and freedom of speech as anti-Catholic. His exile led to the emergence of modern Europe.