There wasn't anything particularly remarkable about Hal Newman's announcement that he intends to run for mayor of Rochester.
Except that there is apparently no such person as Hal O. Newman.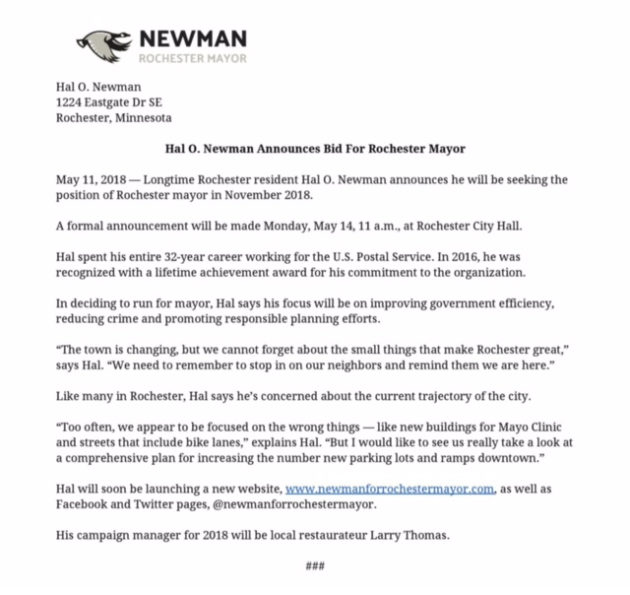 Hal O. Newman. Get it?
The Rochester Post Bulletin, which didn't fall for the story, says it tried to contact Newman's campaign manager, but Larry Thomas is the actor who played "the soup Nazi" in Seinfeld.
The photo of "Newman" was a stock photo of a cable TV personality, it said.
KTTC TV and a local radio station bit on the bit.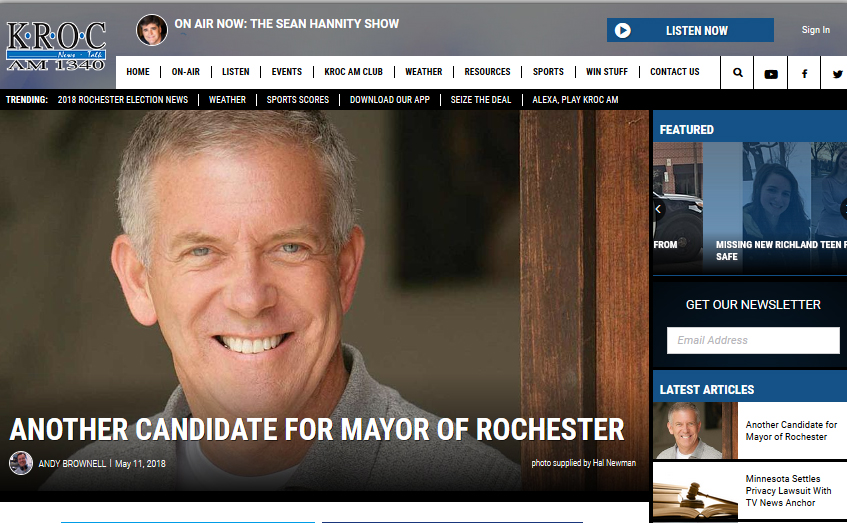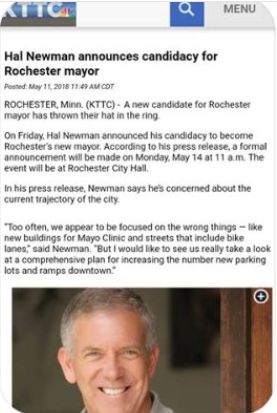 It's unclear whether anyone will show up for the alleged campaign announcement.
A local satirical publication, which endorsed Newman, is believed responsible.
Twenty years ago today, by the way, the last episode of Seinfeld aired.
(h/t: Catharine Richert)