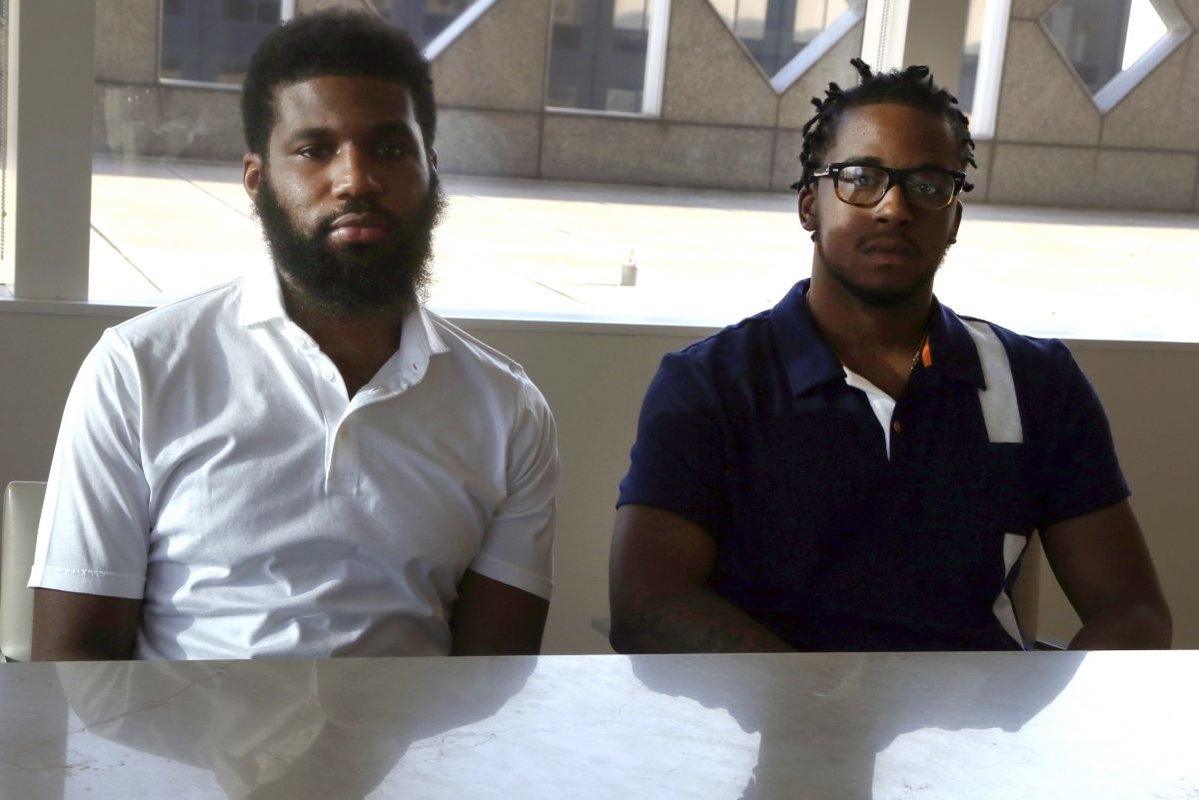 Given the hate they're still getting online, Donte Robinson and Rashon Nelson could be forgiven if they'd sued everyone involved in their ouster from a Philadelphia Starbucks.
But the two have settled with the City of Philadelphia today for their arrest for — and go ahead and argue with this if it makes you feel better — being black in a Starbucks.
They hadn't purchased anything while waiting for a friend — stop me if you've never seen this happen in a Starbucks — so the manager called the cops and the police arrested them.
@Starbucks The police were called because these men hadn't ordered anything. They were waiting for a friend to show up, who did as they were taken out in handcuffs for doing nothing. All the other white ppl are wondering why it's never happened to us when we do the same thing. pic.twitter.com/0U4Pzs55Ci

— Melissa DePino (@missydepino) April 12, 2018
That's going to cost Philadelphia $1. Each.
"We thought long and hard about it and we feel like this is the best way to see that change that we want to see," Robinson said today. "It's not a right-now thing that's good for right now, but I feel like we will see the true change over time."
The city has also agreed to set up a $200,000 fund to help high school students who want to be entrepreneurs. Perhaps owning a coffee shop, for example.
"Rather than spending time, money, and resources to engage in a potentially adversarial process, Rashon Nelson and Donte Robinson approached the city and invited us to partner with them in an attempt to make something positive come of this," Philadelphia's mayor said. "This agreement is the result of those conversations, and I look forward to seeing the fruits of this effort in the coming months and years."
Nelson said given how it's turned out, this was a case of being in the wrong place at the right time.
Their arrest records will also be expunged as part of the deal.
With the settlement — as the comments to the Associated Press' tweet proves — a new debate about the same old thing has broken out.
BREAKING: Black men arrested at Starbucks settle with Philadelphia for $1 each and a city pledge of $200K for young entrepreneurs.

— The Associated Press (@AP) May 2, 2018